Inside the News Net
Sierra Madre Business Web Pages ($125/year, with dedicated domain name, add $50 - Sierra Madre businesses only)
---
Premium Advertiser Web Pages ($250/year, with dedicated domain name, add $50 - non-Sierra Madre businesses allowed, includes premium link placement and logo)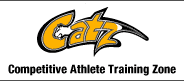 **************
*************
---
Arnold's Frontier Hardware & Gifts
Rambo, Century 21 Village Realty
Gem Plumbing, Heating and Air Conditioning
Gwen Gordon, Fine Art/Graphic Design Solutions
Hands 2 Health Wellness Center, Dr. Teresa Smith, Chiropractor
Harlequin Art Gallery and Restoration
Moe's Automotive Service Center
Redstone Commercial Real Estate
Reni Rose, Prudential CA Realty
Ruth Richardson, Fine/Portrait Artist
Re-Opening Fundraiser Held at Mary's Market
Tuesday, May 6, 2008
Mary's Market re-opened Tuesday night, with lots of live entertainment, friends, and donations. Mary's was broken into the Friday night before the fire started (4/25/08), and had been closed ever since. According to Henore Letourneau, he had been rushing to the vet's, and didn't get the cash drawer emptied, so the thieves got a lot more than they ordinarily would have. The loss was nearly enough to spell the end, but with a lot of encouragement from the residents of the canyon and other friends of Mary's, last night was the grand re-opening fundraiser, and a group of musicians including Jody and the Minions, Roadhouse Ron, Steven Radice and Jean, Faithanne and Friends, Joe and Maggie, and others performed throughout the evening. Things went so well, they ran out of food. Due to a prior engagement, I got there a little late, so I missed much of the crowd and all of the food, but those who were still there were having a ball. All tips for the musicians got turned back over to Mary's, and a great big jar was filled to the brim with donations (attention burglars, the jar was removed last night). If you haven't been to Mary's lately, now would be a good time to stop by. It was a good night, but it takes a steady string of good nights for a place like Mary's to keep open. It's a tradition in Sierra Madre, stop by and help keep it alive...
| | | |
| --- | --- | --- |
| A good crowd turned out to welcome Mary's back... | ...and pitch in some money | Henore Letourneau chats with canyonites from behind the register |
| | Musicians donated their tips for the cause | Ron Potter performs |
Ron Potter performs Tom Petty's "American Girl"