Inside the News Net
Sierra Madre Business Web Pages ($125/year, with dedicated domain name, add $50 - Sierra Madre businesses only)
---
Premium Advertiser Web Pages ($250/year, with dedicated domain name, add $50 - non-Sierra Madre businesses allowed, includes premium link placement and logo)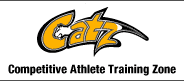 **************
*************
---
Arnold's Frontier Hardware & Gifts
Rambo, Century 21 Village Realty
Gem Plumbing, Heating and Air Conditioning
Gwen Gordon, Fine Art/Graphic Design Solutions
Hands 2 Health Wellness Center, Dr. Teresa Smith, Chiropractor
Harlequin Art Gallery and Restoration
Moe's Automotive Service Center
Redstone Commercial Real Estate
Reni Rose, Prudential CA Realty
Ruth Richardson, Fine/Portrait Artist
VFW Post 3208 Memorial Day Ceremony at Pioneer Cemetery
Monday, May 25, 2008 Click here for video of the entire ceremony
The VFW held its annual Memorial Day Ceremony at Pioneer Cemetery on Monday, May 25th. Assisting with the Ceremony were the PHS JROTC, which presented and retired the colors, Boy Scout Troops 110 and 371, which placed flags on the graves of the veterans, and helped with setup and tear down for the event, Father Chris Ruggles, who did the invocation, Peter Vecchio, who led the crowd in song on the National Anthem and God Bless America, as well as performing "Somebody's Darling" as a solo, the Disabled American Veteran's Honor Detail, which was responsible for the three volleys and Taps, and members of Post 3208, who undertook the VFW Memorial Ritual.
Featured speakers were Sierra Madre Mayor Kurt Zimmerman and Congressman David Dreier. Representing the City were Mayor Pro Tem Maryann MacGillivray, Council Member John Buchanan, Police Chief Marilyn Diaz, SMFD Battalion Chief Michael Bamberger, and Chris Cimino of Public Works. Cimino also oversees the landscaping and maintenance at Pioneer Cemetery which looked beautiful and provided a serene setting for the annual event. Council Members Joe Mosca and Don Watts did not attend.
Mayor Kurt Zimmerman opened by noting that his 4-year old son had mentioned the previous day that he was glad it was Memorial Day because it meant he didn't have to go to Nursery School. He noted that at his son's age, he couldn't really be expected to appreciate the significance of the day, but lamented the fact that there are millions of much older Americans who believe that Memorial Day is a "time for recreation, for them it is a barbecue at the park, it's a sale at the department store, it's a three-day TV marathon of some series that ended forty years ago...of course, it is none of those things. Instead it is the most solemn commemoration. It's the day when we give thanks for those service men and service women, who made the ultimate sacrifice." He continued, noting that for those wars in the past, historians have debated whether the causes were noble, and "today our politicians and the electorate are debating whether a war that we are fighting right now, should be prosecuted or is better ended. But the historical debates and the current debates, should not, do not, detract from the nobility of the sacrifice of those service men and those service women."
The Mayor also quoted former Supreme Court Justice Oliver Wendell Holmes, Jr., who served as Captain and Brevet Colonel in the U.S. Army: "To fight out a war, you must believe something and want something with all your might. So must you do to carry anything else to an end worth reaching. More than that, you must be willing to commit yourself to a course, perhaps a long and hard one, without being able to foresee exactly where you will come out. All that is required of you is that you should go somewhither as hard as ever you can. The rest belongs to fate. One may fall-at the beginning of the charge or at the top of the earthworks; but in no other way can he reach the rewards of victory." Zimmerman continued "In every conflict, our service men and service women believe in America, and wanted with all their might to protect it and American ideals. We mourn them today, because they fell, at the beginning of the charge or at the top of the earthworks, and thank them for striving on behalf of our nations, towards the rewards of victory.
He then introduced Congressman Dreier, calling him one of the greatest friends of those service men and those fallen heroes of which he had just spoken.
Congressman Dreier opened by noting that while Zimmerman's son had not had to attend school that day, he had been a witness to history at JPL the previous evening when the Phoenix touched down on Mars. He said that he wanted to dedicate his remarks to not only the service men and women that had made the ultimate sacrifice, but also to their families. He said that he considers Memorial Day not only a day of remembrance, but also a day of reconciliation, when people put aside their differences to honor those "who sacrificed so much throughout our nation's history in defense of this great nation. We especially think of those of the greatest generation, the men and women who fought and died, who kept the country going during a time of great crisis, many of whom I know are here today, and who returned home to re-build a great nation, and we'll be forever indebted, forever indebted for their amazing and wonderful service."
He went on to discuss "a new greatest generation...hundreds and thousands of young men and wome n who are rising to the new challenges of the 21st century....They're fighting to defend our nation against unprecedented kinds of threats...the likes of which we have never before witnessed....They are enemies who know no borders or laws, they wear no uniforms, and, tragically they have absolutely no regard for the innocent."
He noted that the battles of this century pose new challenges for this generation, which is also called on to take on far more than purely military operations. "Through their dedication in these disparate efforts, they are protecting and preserving our nation and our interests, and in many parts of the world, they are the face of the United States of America."
He added that for each deployed soldier, sailor, airman, guardsman, and marine, their is a family waiting at home. "The husbands, wives, sons, daughters, mothers and fathers, don't get medals, but they certainly deserve them. They keep the families going, while their loved one is away, and when the ultimate sacrifice is made, they suffer a tragic and terrible loss, and when their loved ones are injured, they suffer right along with them." He then went on to single out Pasadena resident Patty Patton-Bader, grand-niece of General George Patton, who began "Soldiers' Angels" a continually-evolving, grassroots organization comprised of nearly 200,000 volunteers in over twenty different teams and programs who have developed unique and effective ways to support members of the U.S. military.
He noted that "What we say to honor those who serve will never be more than lip service, if we don't ensure that our veterans are cared for when they return home. We can never repay them for their service, but we can and we must honor them with the care and the resources that they deserve."
He closed by calling on the crowd in attendance to honor those who have served in the military "As we gather and celebrate this Memorial Day, as we spend time with our families and friends, and neighbors, let's all devote our thoughts and prayers, to those who are away. Those who are without their loved ones. Those who have served, and those who gave their lives for this country. We can never convey the gratitude we feel, or the honor they deserve, but we can commemorate their service and pledge to never, ever forget their sacrifice."
| | | | |
| --- | --- | --- | --- |
| Disabled American Veterans Honor Detail pre-ceremony | | Claire Drean, Bud Switzer | Art Contreras, Post Commander Dave Loera, and Battle of the Bulge veteran Bill Newbery |
| City Treasurer George Enyedi | Switzer and Commander Loera | Crowd shot 1 | Crowd shot 2 |
| Crowd shot 3 | Bud Switzer, Mike De Dominico, Art Contreras, Michael Drysdale, and of Post 3208 | Mayor Kurt Zimmerman meets Father Chris Ruggles as Peter Vecchio looks on | |
| Mayor Kurt Zimmerman says a few words | Congressman Dreier and Father Ruggles | Mayor Zimmerman introduces Congressman Dreier | Congressman Dreier says a few words |
| Members of Post 3208 salute during the Star Spangled Banner... | ...which was sung by Peter Vecchio and the crowd | Switzer finishes saluting (darn that shutter delay) | DAV Honor Detail during the three volleys |
| PHS JROTC prepares to retire colors | JROTC retires colors | Peter Vecchio starts to sing God Bless America as Mayor KZ, Congressman Dreier and Fr. Ruggles stand at the end of the ceremony | Congressman Dreier greets Steve Pascek |
| Dreier and Steve Pascek, with a touch of Jan and Don Reed in the middle | | Council Member Buchanan greets Post 3208 Quartermaster Ted Evans as Congressman Dreier greets George Enyedi | Symbolic grave, post-ceremony |
| Quartermast Evans, Council Member Buchanan, Congressman Dreier | Quartermaster Evans and Congressman Dreier again, that's Dreier's aide Mark Harmsen in the blue shirt in background | Gary Hood | Sorry, I can't remember this lady's name, that's Carol Canterbury in profile in the background |
| Chris Cimino, who maintains the Cemetery, talks with Bud Switzer in background as Patty Sullivan gives directions to the lady in the hat | Buchanan, Mayor Pro Tem Maryann MacGillivray, Enyedi and Mayor KZ | Congressman Dreier chats with Battalion Chief Rev. Mike Bamberger as Quartermaster Evans, Mark Harmsen and Council Member Buchanan (among others) look on | Mayor Pro Tem MacGillivray shakes hands with Congressman Dreier as Mayor KZ enjoys a laugh and MacGillivray's husband Duncan look on |
| Food and beverages were provided at a post-ceremony reception | Police Chief Marilyn Diaz in the center, don't know the other folks | Veteran Bill Newbery chats with Rev. Bamberger | Mayor KZ, Congressman Dreier, Mayor Pro Tem Maryann MacGillivray (back to camera) |
| Marker for World War II vet James Bizzell | The other end of the dual site | Markers for veterans James Evans and Jim Heasley | Marker for WWII US Army PFC Theodore Vasquez, who passed away in 1996 |
| World War I Nurse Augusta Coats and her veteran husband Marvin had flags at their markers, daughter Miriam McCarty was apparently not in the service | US Army private Aubrey C. Young passed away in 1935 | Aubrey C. Young, Jr. was part of a bomber squadron, and based on his date of death, I'm guessing was killed during WWII | |