Inside the News Net
Sierra Madre Business Web Pages ($125/year, with dedicated domain name, add $50 - Sierra Madre businesses only)
---
Premium Advertiser Web Pages ($250/year, with dedicated domain name, add $50 - non-Sierra Madre businesses allowed, includes premium link placement and logo)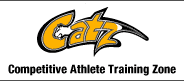 **************
*************
---
Arnold's Frontier Hardware & Gifts
Rambo, Century 21 Village Realty
Gem Plumbing, Heating and Air Conditioning
Gwen Gordon, Fine Art/Graphic Design Solutions
Hands 2 Health Wellness Center, Dr. Teresa Smith, Chiropractor
Harlequin Art Gallery and Restoration
Moe's Automotive Service Center
Redstone Commercial Real Estate
Reni Rose, Prudential CA Realty
Ruth Richardson, Fine/Portrait Artist
Sierra Madre, Monrovia Fire Departments Receive $30,000 Each
Tuesday, Nov. 18th, 2008
Sierra Madre Fire Chief Steve Heydorff was joined by a strike crew returning from five days fighting fires at Prada and Sylmar as a grant check for $30,000 was given to the Sierra Madre Fire Department. Monrovia Fire Chief Chris Donovan accepted a similar check on behalf of the Monrovia Fire Department as several Monrovia firefighters, Monrovia Councilwoman Mary Ann Lutz and Mayor Rob Hammond looked on.
The grants were awarded by Fireman's Fund Insurance Company and Swett and Crawford, along with their client CIBA Insurance. The grants are part of Fireman's Fund Insurance Company's Heritage Program, which in the last four years has distributed $21 million to 1,100 fire stations, with more than a quart of that money going to California Departments. Independent insurance agencies that sell Fireman's Fund products can direct these grants to stations in their community, and it was CIBA Insurance that steered these funds back into the Monrovia and Sierra Madre Departments.
"This is a grant package that touches a number of different communities in the area, and is our way of giving back to the region in which we work," said Amy Lochmoeller with CIBA Insurance Services. "Fire Equipment and gear can be very expensive, so we're proud to help these departments receive some much needed tools to better enable them to respond to emergencies and protect the communities they serve."
"I…want to thank Fireman's Fund…Being from a very small department, $30,000 is a fairly good chunk of what our budget is," said Heydorff, "and what we're going to be spending it on is new fire shelters, we have not purchased new fire shelters because they're very expensive, so we're going to outfit everyone with fire shelters (fire shelters are used by firefighters as a last line of defense to protect themselves from oncoming flames in a wildfire), we're also going to be using it for radios, and also because of budget crunches…we haven't been able to buy the fittings and nozzles and stuff that break, so we'll be outfitting our engines with new fittings and nozzles. And again, I just want to thank Fireman's Fund, because it really does help, especially the small fire departments."
The Monrovia Department will use the bulk of its grant to purchase two thermal-imaging cameras that can be used to "see" through smoke and flames to locate victims trapped in a fire, with the remainder to be spent to support the City's Community Wildfire Plan, a program designed to educate homeowners about their role in providing defensible space around their properties.
"Smaller towns like Sierra Madre and Monrovia often get overlooked in the way of recognition and praise, and this is our way of recognizing you guys and the job you are doing and saying thank you," Mike Marino, President and CEO of CIBA Insurance told the assembled firefighters, adding "Job well done, and thank you again."
Photos - Copyright The Coburn Group, 2008
| | | | |
| --- | --- | --- | --- |
| Sierra Madre fireman enjoy a laugh at Monrovia Fire Station | Fireman's Fund rep. Kelly Beloit, SM Fire Chief Steve Heydorff, Monrovia Fire Chief Chris Donovan | Chief Heydorff | Heydorff, Monrovia Public Information Officer Dick Singer |
| Chief Donovan chats with Monrovia Mayor Rob Hammond as Council Member Mary Ann Lutz looks on | Beloit shakes with the Mayor | Beacon Media photographer Terry Miller snaps away as Monrovia firefighters look on | Monrovia and Sierra Madre firefighters |
| A pair of Chiefs | Ditto, a little closer | I see your pair of Chiefs, and raise you a mayor - the guy on the right is Jeff Coles, Senior VP of Swett and Crawford | |
| | One big check for Monrovia... | ...and one for Sierra Madre | The Monrovia contingent poses with their check |
| Sierra Madre's turn | A little closer this time... | Now it's just the honchos... | Hey, can we get both departments in one picture? |
Videos - Copyright The Coburn Group, 2008
SM Fire Chief Steve Heydorff accepts grant from Fireman's Fund, Swett and Crawford, CIBA Insurance (clip from video below)
Monrovia Fire Chief Chris Donovan and Sierra Madre Fire Chief Steve Heydorff accept grants, Fireman's Fund rep Angie Rosette, CIBA CEO Mike Marino speak at grant award ceremony.