Inside the News Net
Sierra Madre Business Web Pages ($125/year, with dedicated domain name, add $50 - Sierra Madre businesses only)
---
Premium Advertiser Web Pages ($250/year, with dedicated domain name, add $50 - non-Sierra Madre businesses allowed, includes premium link placement and logo)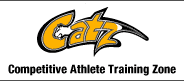 **************
*************
---
Arnold's Frontier Hardware & Gifts
Rambo, Century 21 Village Realty
Gem Plumbing, Heating and Air Conditioning
Gwen Gordon, Fine Art/Graphic Design Solutions
Hands 2 Health Wellness Center, Dr. Teresa Smith, Chiropractor
Harlequin Art Gallery and Restoration
Moe's Automotive Service Center
Redstone Commercial Real Estate
Reni Rose, Prudential CA Realty
Ruth Richardson, Fine/Portrait Artist
Woman's Club Prayer Breakfast Well Received
Wednesday, Nov. 19, 2008 Photos
By Bill Coburn
I'm looking into a couple details about this event, and will probably be adding to this story in the next few days, so please check back.
"Lord, we thank thee for food, and remember the hungry. We thank thee for friends and remember the lonely. We thank thee for health, and remember the sick. We thank thee for shelter, and remember the homeless. We thank thee for freedom, and remember the enslaved. May these remembrances, stir us to service, that thy gifts to us may be used for others." With this invocation, event chair Dixie Coutant kicked off the Sierra Madre Woman's Club pre-Thanksgiving Prayer Breakfast, a long-standing tradition in the community.
Ms. Coutant's invocation actually followed a chorus of "Come Ye Thankful People Come," the flag salute followed by a verse of "America the Beautiful" and welcoming remarks by Club president Janet Ten Eyck. Following Ms. Coutant to the microphone was town historian Phyllis Chapman, who introduced numerous people in attendance, among them City Council Members John Buchanan and Joe Mosca, City Treasurer George Enyedi, City Clerk Nancy Shollenberger, Fire Chief Steve Heydorff, City Manager Elaine Aguilar, Finance Director Karen Schnaider, Interim Community and Personnel Services Director Elisa Weaver, Mark Harmsen, representing Congressman David Dreier's office, and many other folks who, paid and unpaid, do so much for the City. Among the guests were former mayors and council members, current and past presidents of local service organizations, administrators from local schools, and of course, many members of the Woman's Club.
A delicious breakfast of "Woman's Club" quiche, fresh fruit and muffins, along with coffee and juice, was then served to the guests in the jam-packed Essick House. Dixie offered special thanks to Mary Carney for making all the quiche, and Mike Ruggles for cutting all the fruit.
Following the breakfast, five members of the clergy from local churches and temples briefly presented their personal message of Thanksgiving. Reverend Michael Bamberger of the Church of the Ascension spoke about two longtime members of the community, Olla and Rex Smith, and their service to the community, and in particular the Woman's Club. He recalled seeing Rex carrying in the quiche the morning of the Prayer Breakfast when he first started attending, supporting his wife and the things she organized. "How do we live up to the legacy of these people who set for us these standards...we all are trying to live in to the legacy that we have been given, and the legacy is really what we are supposed to be the most thankful for. And the way that we can honor that legacy is by doing our part in our time, and so that's really the challenge for each and every generation, is to live in the legacy of the Rex and Olla Smiths of this world."
Pastor Philip Carlson of Bethany Church spoke of receiving a Christmas gift as a child that had touched him due to the generosity of the folks who had helped his parents to be able to give him the gift when his dad was out of work, and how he is friends to this day with that couple. Referencing Paul's teachings to the Corinthians, Pastor Carlson stated that to this day he feels rich because of this couple's generosity. "You know the grace of our Lord Jesus Christ, that though he was rich, yet for your sake he became poor, so that you, through his poverty, might become rich."
Rabbi Alan Lachtman of Temple Beth David mentioned that some of his congregants asked him what prayer should they pray at this time of year, and he said he responded "Don't say the prayer, do thankful things, by helping other people. God doesn't need the praises, God needs our service. Our service to God is really what's important, by reaching out to those who need a helping hand, by giving them encouragement when they are brought down low, by helping with our shelters and our food banks and going the extra mile to help other people."
Dr. Wayne Walters, of United Methodist Church wondered if the tough economic times and hardships that people are experiencing due to fires, etc. might not actually be good for us. "I think we really need a time of kind of realignment in terms of where we've been in terms of what's important to us… I think we really have become so materialistic that we tend to think how could I be happy without the things that I want and a lot of us either by necessity or by choice are going to be re-examining that, and realizing it's not the things in life that are important." He noted that often times people who "lose everything" talk about how blessed they feel. "That's why I pray that this season, it's about Christ, it's not just a time of celebration, but entering into others and their pain so that together, we can experience the kind of community that develops because of that.
And Pastor Paul Beck, who has recently taken over for longtime Sierra Madre Congregational Church Pastor Richard Anderson, gave the benediction, closing the breakfast with another message of gratitude: "As you enter into this season of Thanksgiving, may you go out today in peace…be strong and courageous…and honor everyone, support the weak, strengthen the faint-hearted, help the sufferer, live a life of Thanksgiving, love God, and love one another, and may the grace of our God, be with you all."
A fitting end to a thoughtful and thankful celebration of the season.
| | | | |
| --- | --- | --- | --- |
| | It was a pretty full house | | Event Chair Dixie Coutant introduces Club President Janet Ten Eyck |
| Guess who was at the table between me and the speakers? | Rev. Michael Bamberger of Church of the Ascension | Pastor Philip Carlson of Bethany Church | Rabbi Alan Lachtman of Temple Beth David |
| | Dr. Wayne Walters of United Methodist Church - I know he's a little out of focus, but it's the only shot I took of him, and I didn't want to post everyone else and leave him out... | Pastor Paul Beck of Sierra Madre Congregational Church, who reminded everyone that there were 23 other pastors before Dick Anderson at SMCC | |