Inside the News Net
Sierra Madre Business Web Pages ($125/year, with dedicated domain name, add $50 - Sierra Madre businesses only)
---
Premium Advertiser Web Pages ($250/year, with dedicated domain name, add $50 - non-Sierra Madre businesses allowed, includes premium link placement and logo)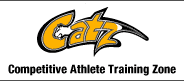 **************
*************
---
Arnold's Frontier Hardware & Gifts
Rambo, Century 21 Village Realty
Gem Plumbing, Heating and Air Conditioning
Gwen Gordon, Fine Art/Graphic Design Solutions
Hands 2 Health Wellness Center, Dr. Teresa Smith, Chiropractor
Harlequin Art Gallery and Restoration
Moe's Automotive Service Center
Redstone Commercial Real Estate
Reni Rose, Prudential CA Realty
Ruth Richardson, Fine/Portrait Artist
SMRFA Princess Coronation Dinner
Sunday, November 2nd, 2008
The Sierra Madre Rose Float Association (SMRFA) selected two princesses from eleven candidates and introduced them at Sunday's coronation dinner. Laurel Cipolla and Gail Gutierrez will represent Sierra Madre in the Tournament of Roses Parade on Jan. 1st. Cipolla, 15, attends Maranatha High School and Gutierrez, 17, is a senior at Alverno High School. In addition to appearing in the parade, the princesses make numerous public appearances throughout the year, appearing before the City Council, Rotary, the Kiwanis Club, and assisting Santa at Dickens Village. They also appear in the Fourth of July parade, at SMRFA fundraisers, and assist with the building of the float.
Also vying for the title, were Abigail Boydston, Andja Budincich, Kelly Hartman, Erin Lansdown, Filomena Pirrone, Gillian Rankin, Kate Tribken, Tiffani Trypucko and Cheyenne Wingate.
SMRFA vice-president Don Mills hosted the event, as president Robert Young is traveling in Australia. Mills introduced the officers and members of the Board of the SMRFA, before turning the floor over to Charles Meier, who has designed the last three award-winning floats for SMRFA, and also designed this year's float. Meier gave a brief description of this year's float and the background behind it and its design. After dinner provided by Corfu, Mills introduced all the candidates, and thanked them for trying out, noting that the judges had had a particularly difficult time in selecting the two young women that were ultimately chosen. Following the introduction, door prizes were handed out.
Donors: Corfu, Creative Memories, E. Waldo Ward and Son, Mehr Design Studio, Sierra Madre Candy Company, Starbucks Coffee, The Bottle Shop.
2008 Princess Escort Tim Crilly and Princess Alexandra Flores

SMRFA secretary Ilona Linda, Deco chair Kay Sappington, Jerry and Ann Drrgerian

Each of the 11 candidates received a red rose

The princesses received a bouquet of roses

Heidi, Dennis and Kelly Harman, with someone whose name I don't know

SMRFA member and multiple award winning float designer Charles Meier chats with attendees

Candidate Cheyenne Wingate

SMRFA vice-president Don Mills (back to camera) chats with candidate Kate Tribken and her parents

That's SMRFA Director David Colcher on the left...

and his wife Bonnie, volunteer director (standing)

Colcher chats with the judges that selected the princess

Phyllis Stier, Mills, Linden and David Colcher

Tim Crilly, Princess Hanna Lisa Storlie, Princess Flores, and Princess Coordinator Donna Sutcliffe pose with the 2009 rendering.

Corfu provided the food for the evening

Dig in

Chicken and beef kabobs, caesar salad, hummus, taboule and assorted desserts

2009 "Bollywood Dreams" rendering

Mills introduces the 2008 court,

Princess escort Andrew Pirrone was unable to attend

The eleven candidates

Distance shots taken without flash are just so-so

Princesses Laurel Cipolla and Gail Gutierrez are introduced

Final act for 2008 court - distributing door prizes