Inside the News Net
Sierra Madre Business Web Pages ($125/year, with dedicated domain name, add $50 - Sierra Madre businesses only)
---
Premium Advertiser Web Pages ($250/year, with dedicated domain name, add $50 - non-Sierra Madre businesses allowed, includes premium link placement and logo)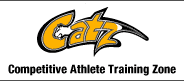 **************
*************
---
Arnold's Frontier Hardware & Gifts
Rambo, Century 21 Village Realty
Gem Plumbing, Heating and Air Conditioning
Gwen Gordon, Fine Art/Graphic Design Solutions
Hands 2 Health Wellness Center, Dr. Teresa Smith, Chiropractor
Harlequin Art Gallery and Restoration
Moe's Automotive Service Center
Redstone Commercial Real Estate
Reni Rose, Prudential CA Realty
Ruth Richardson, Fine/Portrait Artist
Tournament of Roses Announces 2009 Rose Queen
Tuesday, October 21, 2008 Photos
The Pasadena Tournament of Roses announced today that Courtney Lee will serve as the 91st Queen of the Tournament of Roses, on a gorgeous blue sky day reminiscent of the backdrop for so many of the annual New Year's Day parades that have made Southern California the envy of people the world over. More than 1,100 young women from the Pasadena area took part in the interview process that culminated in today's announcement by Tournament of Roses President Corky Conzonire, who stated that "The Tournament of Roses is delighted to name Courtney Lee as the 2009 Rose Queen. We are honored to have Queen Courtney and the six Rose Princesses as part of our Tournament of Roses family. We couldn't ask for more talented and graceful ambassadors for Pasadena, the Rose Parade, and Rose Bowl Game." Selections were based on a range of qualities including public speaking ability, poise, academic achievement, community involvement and personality.
Ms. Lee, 17, attends Arcadia High School. She is captain of the school's varsity volleyball team, president of the Senior Men and Women group, and is a committee member of the Methodist Hospital Foundation. Courtney also is a Girl Scout, and founded the youth philanthropy group, Teens Promoting Stroke Awareness. She hopes to attend USC, studying business and history. She enjoys many forms of dance, including traditional Chinese dancing, jazz and hip hop, and attending USC home football games. In fact, she had just gotten home from a recent Trojan game when her mom informed her that she had been named a finalist. Her parents are Andrew and Ulanda Lee. She has two siblings, Kristen, 19, and Preston, 15.
Standing alongside Chou and among the first to congratulate her was Sierra Madre resident Molly Novell, who was also among the seven members of the Rose Court announced on October 15th. Novell is a senior at La Salle High School and is the daughter of Mark and Kathy Novell. She also has two siblings, an older sister Kaitlin, and a younger brother, Michael. She is president of the Rotary Club's Interact branch, a member of several other service groups, and is on both the water polo and swim teams. Molly hopes to study journalism in college. This is the second year in a row that a Sierra Madrean has been on the Rose Court, with Novell following in the footsteps of then Pasadena High student Katie Merrill. Merrill had also been a member of the 2007 Sierra Madre Rose Float Association Royal Court.
Rounding out the court are Mary Gaule, 17, of Flintridge Sacred Heart Academy; Jasmine Jenkins, 17, also of La Salle High School; Bridget McDonald, 18, a student at Pasadena City College; Lauren Valenzuela, 17, of Arcadia High School; and Quinn Young, 16, La Canada High School.
Some of the posed shots appear redundant, but I put them up because one might be a better picture of one princess than the others, or maybe this one has the roses in the background and the other one doesn't, somebody's hair blocked part of their face in the other, etc. Some I put up just so I'll know where they are when I need a file photo in the future. I think I got the names right, but if there's a mistake, let me know.
All of these photos are available in high resolution, just contact me for info.
| | | | |
| --- | --- | --- | --- |
| Sierra Madrean Angel Throop pre-ceremony | Angel's husband Jeff is one of the T of R folks, in line to be president, if I remember | Rose Princess parent Mark Novell pre-ceremony | Jeff and Angel again |
| PCC band played before the ceremony | Princess Molly's family, Dad Mark, partially obscured Mom Kathy, brother Michael | 1959 Rose Court | There were a couple of these gorgeous arrangement on the stage |
| The dais was decorated | Wrigley Mansion, pre-ceremony | Tom Willis, Chair of the Queen and Court Committee addresses the crowd | PCC Musicians get ready for the fanfare |
| Princess Mary Gaule is escorted onto the stage | Soon to be named Queen Princess Courtney Lee joins Gaule on stage | Ditto, as Princesss Bridget McDonald waits in the wings | Princess Bridget |
| Princess Molly Novell | Princess Quinn Young | Pre-ceremony arrangement, Princesses Mary Gaule, Courtney Lee, Molly Novell, Jasmine Jenkins, Quinn Young, Bridget McDonald, and Lauren Valenzuela | Ditto |
| Princesses Lee, Novell and Jenkins | Princess Lauren Valenzuela | Tournament of Roses President Corky Conzonire | President Conzonire welcomes 2008 Queen Dusty Gibbs to the stage |
| 2008 Queen Dusty Gibbs | Seconds before the announcement | New Queen Courtney Lee reacts to the announcement... | ...and accepts a bouquet from outgoing Queen Gibbs |
| | | Post-announcement arrangement: Princesses Mary Gaule, Molly Novell, Jasmine Jenkins, Queen Courtney Lee, Princesses Quinn Young, Bridget McDonald, and Lauren Valenzuela | Princesses Gaule, Novell and Jenkins |
| | | | |
| | | | |
| Princess Molly Novell | Queen Gibbs | Princesses Gaule, Novell and Jenkins | Queen Gibbs faces just part of the media throng |
| | Princess Novell checks out a newsperson's business card | The Novell Family, minus Kaitlin - Kathy, Molly, Mark and Michael | |