Inside the News Net
Sierra Madre Business Web Pages ($125/year, with dedicated domain name, add $50 - Sierra Madre businesses only)
---
Premium Advertiser Web Pages ($250/year, with dedicated domain name, add $50 - non-Sierra Madre businesses allowed, includes premium link placement and logo)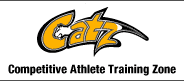 **************
*************
---
Arnold's Frontier Hardware & Gifts
Rambo, Century 21 Village Realty
Gem Plumbing, Heating and Air Conditioning
Gwen Gordon, Fine Art/Graphic Design Solutions
Hands 2 Health Wellness Center, Dr. Teresa Smith, Chiropractor
Harlequin Art Gallery and Restoration
Moe's Automotive Service Center
Redstone Commercial Real Estate
Reni Rose, Prudential CA Realty
Ruth Richardson, Fine/Portrait Artist
Sierra Madrean Molly Novell Named to Tournament of Roses Court
Wednesday, Oct. 15, 2008
The seven members of the 2009 Tournament of Roses Royal Court were announced Wednesday at Tournament House from a group of 34 finalists. As ambassadors of the Tournament of Roses, the Royal Court members will attend more than 150 community and media functions leading up to the 120th Rose Parade and 95th Rose Bowl Game on Thursday, January 1, 2009.
The seven R

ose Princesses are: Mary Gaule (#41), 17, Flintridge Sacred Heart Academy; Jasmine Jenkins (#799), 17, La Salle High School; Courtney Lee (#929), 17,

Arcadia High School; Bridget McDonald (#714), 18, Pasadena City College; Molly Novell (#224), 18, La Salle High School; Lauren Valenzuela (#385), 17, Arcadia High School; Quinn Young (#337), 16, La Canada High School.
The announcement follows a three-week-long process in which more than 1,100 Pasadena-area young women participated. Selections were based on a range of qualities including public speaking ability, poise, academic achievement, community involvement and personality.
"Selecting the Royal Court from our 34 finalists was a very difficult task as they are all extremely talented and personable young women. We are very pleased with our final choice and officially welcome the Royal Court members who will be representing the Pasadena Tournament of Roses this ear. They are truly remarkable and will be wonderful ambassadors for our Rose Parade and Rose Bowl Game," said Thomas Willis, Chair of the Queen and Court Committee.
Mary "Molly" Patricia Novell, 18, resides in Sierra Madre and is a senior at La Salle High School. She is the president of her high school's Interact service group and is a member of numerous other service groups in addition to her participation on both the water polo and swim teams. Outside of school, Molly enjoys spending her time with her friends and family, doing community service and playing sports. She hopes to study journalism in college. Her parents are Mark and Kathy Novell. She has two siblings, Kaitlin, 21, and Michael, 15.
The 2009 Rose Queen will be announced at Tournament House on Tuesday, October 21 at 9:30 a.m. The newly selected Rose Queen and Royal Court will reign for an entire year until the new court is selected in October of 2009.
Photo captions: Top - Molly Novell reacts to being chosen as one of the princesses for the 2009 Tournament of Roses Royal Court. Bottom - The 2009 Tournament of Roses Royal Court from left to right: Mary Gaule, Courtney Lee, Molly Novell, Jasmine Jenkins, Quinn Young, Bridget McDonald, and Lauren Valenzuela Photos courtesy of Tournament of Roses