Inside the News Net
Sierra Madre Business Web Pages ($125/year, with dedicated domain name, add $50 - Sierra Madre businesses only)
---
Premium Advertiser Web Pages ($250/year, with dedicated domain name, add $50 - non-Sierra Madre businesses allowed, includes premium link placement and logo)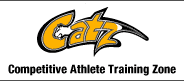 **************
*************
---
Arnold's Frontier Hardware & Gifts
Rambo, Century 21 Village Realty
Gem Plumbing, Heating and Air Conditioning
Gwen Gordon, Fine Art/Graphic Design Solutions
Hands 2 Health Wellness Center, Dr. Teresa Smith, Chiropractor
Harlequin Art Gallery and Restoration
Moe's Automotive Service Center
Redstone Commercial Real Estate
Reni Rose, Prudential CA Realty
Ruth Richardson, Fine/Portrait Artist
Kiwanis Club Thanks Past Board, Installs New Leaders
Tuesday, Oct. 7, 2008
At their weekly luncheon meeting on Tuesday, Sierra Madre Kiwanis Club installed its new Board of Directors and Officers. Outgoing Division 35 Lt. Governor Michael Tanaka was on hand to recognize and thank last year's Board, which consisted of Ann Luke, Dr. Paul Neiby, David Pedroza, and Jacki Raymond, along with officers Pat Birdsall, Harriet Lyle and outgoing President Hank Landsberg.
Kiwanis is a global organization of volunteers dedicated to changing the world one child and one community at a time. The Sierra Madre chapter of the organization is in its eighty-first year, and has a long history of service and donations to the community. Among the projects that Kiwanis has been involved with are the building of the pergola at Memorial Park, the construction of Jack's Tack Shack behind the Lizzie's Trail Inn Museum and the historic Richardson House at Miramonte (Turtle) Park, and this year's project, the installation of a state of the art sound system at the Senior Center.
Kiwanis also is actively involved with events such as the upcoming Halloween costume contest, the annual Huck Finn Day, the Children's Summer Reading Program at the Library, and many other activities in town. Many of their activities are financed through fundraisers, such as the recent Pancake Breakfast held annually each September, and their popular pizza booth in the park each Fourth of July.
The Sierra Madre Kiwanis Club is part of Division 35, which encompasses a dozen San Gabriel Valley Cities. Division 35 is one of forty-four districts in the California, Nevada, Hawaii district of the international Kiwanis organization, founded in 1915 in Dearborn, Michigan. There are more than 600,000 members in more than 16,000 clubs in more than 70 countries, including its youth branch, the Key Club. Kiwanians invest more than 21 million hours and $100 million dollars worldwide annually.
On hand representing Division 35 to induct the upcoming year's officers was its new Lt. Gov. Dave Wallach. Wallach congratulated the club on it's a successful eightieth year and then inducted De Alcorn, Jesse Campos, Dr. Paul Neiby and Rev. Dick Anderson to the Board. Following that, he installed officers Pat Birdsall, Treasurer, Secretary Jacki Raymond, Vice-President Susan Henderson and President Harriet Lyle. "I hope we have a great year," said Lyle, adding "I'm looking forward to it and I'm excited about it." She also noted that she has some personal goals for the organization, and that she looks forward to hearing what each member's goals for the group are.
Following the installation, guest speaker Mike Hoover gave a presentation on water conservation and the current state of water in California.
| | | | |
| --- | --- | --- | --- |
| Outgoing Division 35 Lt. Governor Michael Tanaka has a laugh | Tanaka gets a little more serious | Outgoing president Hank Landsberg, Board members Ann Luke and Pat Birdsall were thanked for service | Jacki Raymond, Harriett Lyle and David Pedroza were thanked, as well |
| Tanaka presented Landsberg with a pocket knife and a flashlight | Landsberg poses with plaque presented by the club | Div. 35 Lt. Governor Dave Wallach congratulates incoming president Harriet Lyle | Ditto |
| | Guest speaker Mike Hoover gave a presentation on water conservation and the current state of water in California | | |