Inside the News Net
Sierra Madre Business Web Pages ($125/year, with dedicated domain name, add $50 - Sierra Madre businesses only)
---
Premium Advertiser Web Pages ($250/year, with dedicated domain name, add $50 - non-Sierra Madre businesses allowed, includes premium link placement and logo)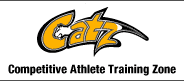 **************
*************
---
Arnold's Frontier Hardware & Gifts
Rambo, Century 21 Village Realty
Gem Plumbing, Heating and Air Conditioning
Gwen Gordon, Fine Art/Graphic Design Solutions
Hands 2 Health Wellness Center, Dr. Teresa Smith, Chiropractor
Harlequin Art Gallery and Restoration
Moe's Automotive Service Center
Redstone Commercial Real Estate
Reni Rose, Prudential CA Realty
Ruth Richardson, Fine/Portrait Artist
Members of SMVFD, SMPD Remembers Victims of 9/11
Thursday, Sept. 11, 2008 Video and photos
"Good morning. On Sept. 11, 2001, an attack was launched on American soil by those who seek to destroy our way of life. During the attack, 2,979 innocent Americans were killed at the Pentagon, World Trade Center, and in Shanksville, Pennsylvania, including 343 of New York's bravest, members of FDNY. In honor of those Americans who were killed on that morning, we offer a moment of silence in their memory." With these words, The Verdugo Fire Communications Center began a remembrance of the victims of the 9/11/2001 attacks on the United States just before 7am on the seventh anniversary of the attacks.
Firefighters throughout Verdugo's service area, including members of Sierra Madre's Volunteer Fire Department (who were joined by some members of the Police Dept. and a handful of locals), stood in silent remembrance of the nearly 3,000 dead. While Verdugo's statement implies that all 2,979 victims were Americans, it has been reported that more than 100 nations actually had citizens killed in the attacks, which caused the New York Stock Exchange to shut down for six days.
"It's been seven years, and I wonder are we starting to forget? I remember how horrified I was when the towers fell, only guessing on how many people died," said Sierra Madre Fire Chief Stephen Heydorff. "When you remember that the first couple years after the attacks, there were 100 people at these services with us, and today you look around and it was just a few family members...We'll continue to do this each year, and hope that we can remind people that this is something that needs to be remembered every year, not just on the more recognized five and ten year incremental anniversaries," he added.
One year after the attacks, New York Magazine reported that fewer than 300 of the victims' bodies were found "intact" and that more than 1,700 families received no remains at all. It estimated that more than 1,600 people lost a spouse, and more than 3,000 children lost a parent in the attacks. More than 1.5 million tons of debris were removed from the WTC site, at which fires continued to burn for 99 days after the attacks. And according to the Magazine, nearly 150,000 New York jobs were lost as a result of the attacks, and the economic impact on the City in the month following the attacks was a loss of more than $100 billion.
The magazine also reports that twenty percent of Americans knew someone that was hurt or killed in the attacks. And so it is only fitting that seven years after the horrific events, Americans pause to remember the attacks that forever changed the world, by observing a moment of silence, flying flags at half mast, or holding memorial services for those who died that morning.