Inside the News Net
Sierra Madre Business Web Pages ($125/year, with dedicated domain name, add $50 - Sierra Madre businesses only)
---
Premium Advertiser Web Pages ($250/year, with dedicated domain name, add $50 - non-Sierra Madre businesses allowed, includes premium link placement and logo)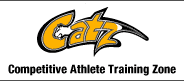 **************
*************
---
Arnold's Frontier Hardware & Gifts
Rambo, Century 21 Village Realty
Gem Plumbing, Heating and Air Conditioning
Gwen Gordon, Fine Art/Graphic Design Solutions
Hands 2 Health Wellness Center, Dr. Teresa Smith, Chiropractor
Harlequin Art Gallery and Restoration
Moe's Automotive Service Center
Redstone Commercial Real Estate
Reni Rose, Prudential CA Realty
Ruth Richardson, Fine/Portrait Artist
Assemblyman Adams Speaks to Local Business Owners About Budget Crisis
By Bill Coburn

The Arcadia Chamber of Commerce's monthly Government Forum last Thursday featured guest speaker Assemblyman Anthony Adams discussing the state's budget stalemate, which at the time of the forum was on Day 65. Adams (pictured at left wearing tie, with Scott Hettrick of Arcadia's Best), who drove more than two hours in traffic from his residence in Hesperia to speak to the business owners in attendance, represents the 59th District, which includes parts of LA County, including Arcadia, Sierra Madre, Monrovia and Bradbury, as well as parts of San Bernardino County, ranging from Redlands and San Bernardino to Lake Arrowhead and Apple Valley.
Adams began by stating that there are three factors driving the budget crisis. "It's telling that it's probably due in no small measure to three very interesting factors that have really been non-existent in previous years. You have two ideological camps that are absolutely, unequivocally recalcitrant in their positions, and that has created a very interesting divide. In the past we've always understood that there's certain areas that we don't go. You generally don't ask Republicans to go for taxes, you generally don't ask a Democrat to make significant cuts into health and welfare...This year both sides have basically said, we're not going to play any more, we're not going to do that, we're going to put you on record as raising taxes, or we're going to put you on record as making these cuts and it has created a very difficult environment to work in. Those two factors are not unique per se, but they're unique in the veracity (sic) with which they've attacked these positions this year. The third factor is largely one of the absence of substantive leadership, and that's been with Schwarzenegger. It has been incredibly difficult to have a substantive dialogue, because every time you think you're getting close to some kind of deal, he goes and drops a bomb on you, and throws you under the bus. We have really struggled this year with this, as late as just last night, we're having Schwarzenegger come out publicly and badmouth Republicans and Democrats, suggesting that if he just bullies us, that that will somehow bring us to the table. Well all that's done is create a unified enemy, and that's not the kind of leadership we need right now. Right now we need somebody who has the ability to bring people together, bring them to the table and have a meaningful discussion, and that's really been absent and very, very frustrating."
He then discussed the various proposed budgets, and some of the factors driving each budget, the Governor's proposal, the Democrat's proposal and the Republican's proposal. "To give you some perspective…we set out to do a number of things, 1) recognize that our friends on the other side of the aisle just are not in a position where they can make the kind of cuts that would be necessary to bring us to the $98 billion (level) which is the amount of revenue that we have for the year. There's just no way to bring government to $98 billion dollars without literally bringing certain programs and certain services to their knees, and you're never going to get it done…to get to a $98 billion dollar budget, you have to do some serious, serious cutting, including things that we never want to touch, Prop 1A, Prop 42, local law enforcement…"
Adams continued that the Democrats had proposed a $105 billion dollar budget. "We think we can pare it back down to $103 billion and be responsible…we are able to do so without having to do any kind of borrowing, which is a big deal for the Governor, he wanted no borrowing. We said fine, other than the securitization of the lottery, which is your idea, Governor, we won't do any borrowing. We have the ability to fund over the Prop 98 guarantee…we think we can… fund education somewhere in the area of about $57.9 billion…regrettably the Education Committee is asking for about $60 billion…so we're having a difficult time negotiating with them…and we think that we can also do the budget with no borrowing from Prop 1A and no borrowing from Prop 42, now there may have to be what we call an RDA sweep and that could net about $219 million dollars….Ultimately we get at about $103 billion dollars. We think that proposal is reasonable, we tried to recognized the needs of our friends on the other side, we tried to do it without raising taxes to pacify our folks, and we ultimately tried to acknowledge the Governor's input in this by way of the securitization, which frankly is a necessary component…it puts about a $2 billion gap if we can't securitize against the lotto, so that's a big component of it. It will be very difficult to find the money otherwise."
Assemblyman Adams acknowledged that part of the problem is the current economic environment, with people struggling economically, home values decreasing, increased prices for gas, etc.. "To say, oh by the way, can you pay us more money to do more work in Sacramento, it's a very difficult argument to make, even in a good economic environment, but in a bad one it's just impossible."
Adams was concerned that "…MediCal doesn't get smacked around…MediCal in California, there's only four mechanisms for management." He spelled them out, increased subscriber fees, reduction in benefits, asking physicians to accept less pay, or getting the non-managed care subscribers to accept managed care. The largest percentage of subscribers are non-managed care, with about 65% of MediCal spending being in that area, the aged, blind and disabled. "Because we can't any movement on subscribers, reduction of benefits or managed care, the only thing that's left on the table when we have MediCal discussions, is the prescribers, the doctors, the hospitals getting the checks for the services…Many of them are just saying forget it, we're not going to do MediCal any more, it's not worth it."
Adams stated that the lawmakers would be in session early this week to vote on the proposed budget, and that "This will be essentially a drill, we won't get a budget out of any of these votes, what we're hoping to do is just put people on record on where these votes are, so that our leadership teams can really go back and say okay, well, clearly there's some room for compromise here…it's a really bad situation we're facing."
Adams was correct in that assessment, as the Republican plan was rejected along party lines in the California Senate on Monday, 13 to 21.