Inside the News Net
Sierra Madre Business Web Pages ($125/year, with dedicated domain name, add $50 - Sierra Madre businesses only)
---
Premium Advertiser Web Pages ($250/year, with dedicated domain name, add $50 - non-Sierra Madre businesses allowed, includes premium link placement and logo)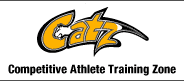 **************
*************
---
Arnold's Frontier Hardware & Gifts
Rambo, Century 21 Village Realty
Gem Plumbing, Heating and Air Conditioning
Gwen Gordon, Fine Art/Graphic Design Solutions
Hands 2 Health Wellness Center, Dr. Teresa Smith, Chiropractor
Harlequin Art Gallery and Restoration
Moe's Automotive Service Center
Redstone Commercial Real Estate
Reni Rose, Prudential CA Realty
Ruth Richardson, Fine/Portrait Artist
SMVFA to Join Forces with SMRFA in 2009 T of R Parade
Tuesday, Sept. 2, 2008
At Tuesday's Rotary Club meeting, Don Mills introduced Fire Chief Heydorff, and the two joined forces to encourage Rotary to support the 2009 Sierra Madre entry in the Tournament of Roses parade. The Sierra Madre Rose Float Association's entry, one of six remaining self-built floats in the parade, is named Bollywood Dreams, and pays tribute to the movie industry in India, which produces more movies each year than any other region, including Hollywood. Unlike Hollywood, Bollywood is not a physical place, it is the term used for the Mumbai (formerly Bombay) based Hindi-language film industry.
According to Wikipedia, in 2001 Bollywood sold 3.6 billion tickets, in comparison to Hollywood's 2.6 billion tickets sold. With this year's parade theme being "Hats Off to Entertainment," Sierra Madre's "Bollywood Dreams" float is an appropriate international entry, and Mills noted that it received a special symbolic "kick in the…" when Steven Spielberg's Dreamworks SKG announced that it was planning to leave Viacom and was looking to receive nearly half a billion dollars in funding from Bollywood to make the move.
Professional Indian dancers from a studio in Artesia will be accompanying the float, along with marching drummers, said Mills. A separate wheel-less human-powered "carriage" called a palanquin will be carried the five mile length of the parade by twelve members of the Sierra Madre Volunteer Fire Department. In the palanquin will be an "Indian bride," portrayed by Veenita Singh, Deputy Director of Administrative Services for the City of Sierra Madre, a City employee for more than ten years. According to Mills, SMRFA is trying to keep the weight of the palanquin down to 20 lbs. per firefighter (not including Singh). The firefighters will be wearing sandals, in traditional costume, as they transport the carriage what is the equivalent of twenty-two times around a football field.
Mills told the Rotarians that the float, conceived and designed by Mr. Charles Meier, an Association member, will be four stories high, and will fill the Rose Float Barn, from front to back, fifty-five feet in length. Mr. Meier's previous designs have included three award-wining floats for Sierra Madre, including last year's Princess Award winner, "Valentine's Day." "Why take this one on?" Mills asked. "…It's the challenge...We're trying to earn a position up front in the parade. Because when you're up front, you get all the TV coverage. And that's good. That gets you back in the parade next year. So that's what we're trying to do." Mills added that "People are now working four days a week. Thursday night, Friday night, all day Saturday and all day Sunday to make this happen." Construction takes place in the SMRFA barn located at Sierra Vista Park. SMRFA is one of two float builders that own a permanent building where they can plan, build and decorate their entry year-round. It is a 50-week project.
Two princesses are currently being sought to ride on the float; applications can be found here. Additionally, because there is no visibility for the drivers in this year's design, a member of the Association will be situated on the Float in radio communication with the drivers, providing instructions to keep them on course.
Chief Heydorff opened by reiterating his thanks to Rotarians for their recent contributions of radios to the Department, noting that the captain's radios on engine 41 and 241 are now in use. Heydorff continued that he was here today to talk about the 2009 Rose Float. "We on the Fire Department wholeheartedly support the Rose Float Association. It's a symbol of what a group of volunteers can accomplish when they put forth their imagination, their effort in building a float from the welding up, the steel super-structure to the thousands of hours in placing the flowers. And the time it takes to acquire the financial backing to produce this work of flower and steel. It's also to produce a symbol of Sierra Madre so that the whole world can see it on January 1st." Mills added that the City has not been intimately involved in the making of the float since they were building it, which goes back decades. "So we're really happy to have the Fire Dept. carrying this."
Sierra Madre's participation in the Pasadena Tournament of Roses Parade is one of the longest in duration in the parade, having entered a float since 1917. Today, the Sierra Madre Rose Float Association funds, designs, builds and decorates the community's annual entry. SMRFA derives funding solely from membership fees, donations by individuals and organizations, local fundraising events, and sales of food, flowers, shirts, pins, and other float memorabilia. Mills added that the total operating budget for Bollywood Dreams will be about $60,000, with the direct cost of the float coming in at about $42,000. Last year's Princess Award winning float, Valentine's Day, cost $32,000. To become a member in the Rose Float Association, (and your dues will help fund this year's float), you can pay online or download a membership form at the SMRFA website, at www.sierramadrerosefloat.com. To make a donation, send your check, made out to SMRFA, to SMRFA, PO Box 603, Sierra Madre, CA 91025-0603.