Inside the News Net
Sierra Madre Business Web Pages ($125/year, with dedicated domain name, add $50 - Sierra Madre businesses only)
---
Premium Advertiser Web Pages ($250/year, with dedicated domain name, add $50 - non-Sierra Madre businesses allowed, includes premium link placement and logo)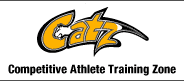 **************
*************
---
Arnold's Frontier Hardware & Gifts
Rambo, Century 21 Village Realty
Gem Plumbing, Heating and Air Conditioning
Gwen Gordon, Fine Art/Graphic Design Solutions
Hands 2 Health Wellness Center, Dr. Teresa Smith, Chiropractor
Harlequin Art Gallery and Restoration
Moe's Automotive Service Center
Redstone Commercial Real Estate
Reni Rose, Prudential CA Realty
Ruth Richardson, Fine/Portrait Artist
Former Sierra Madre Business Owner Recognized by City and Chamber of Commerce
Thursday, April 9th, 2009
Twenty years after selling his business and forty-seven years nearly to the day after opening his furniture business in Sierra Madre, James David Brown returned with his family to Brown's Furniture and Interiors on Thursday to be recognized by the City of Sierra Madre and the Chamber of Commerce. Brown returned with his wife, two of his daughters, in-laws and several grandchildren and was moved by the reception he received. Brown's Furniture, which opened on April 6th, 1962 is now operating under a different name, a couple doors down from where it was located when he sold it, and a couple blocks away from its original location in what is now Highlander Market, but Brown was still flooded with memories after coming back from his retirement home in Utah.
The seventy-eight year old Brown, one of four children, was born in Mar Vista, and later moved to Santa Monica, where he attended high school, lettering in three sports. Former world heavyweight boxing champion Jack Dempsey offered to sponsor him to any college he selected. "After these great honors," says Brown, "I chose to apply for a mission (with the Church of the Latter Day Saints), and England was my first choice, as my Grandfather…had served there. My desire was granted, and I traveled to Salt Lake City, Utah, where I was set apart as a missionary by President Kimball."
While in Manchester, England, he, along with Elder Raymond Gardner, started the first branch of the Church there in Wythershaw at the Royal Oaks Elementary School with eight members. After returning to the states, he was drafted into the army during the Korean War. On Christmas leave from Ft. Ord, he returned to Westwood, where his family now lived, and met the woman who one year later would become his wife, Ann. The couple had six children, five daughters and a son. The eldest, Debra Nemrow and the youngest, Jennifer Bennett, accompanied Brown upon his return to Sierra Madre Thursday.
During his twenty-eight years in business in Sierra Madre, Brown served as Vice President and also as President of the Sierra Madre Community Hospital, with the Sierra Madre Redevelopment Committee, and on the Advisory Board of Lloyd's Bank in Sierra Madre for about four years.
A brief reception was held at Brown's Furniture and Interior for Brown, who, despite his healthy appearance, is in failing health, battling cancer. Susan McConnell presented Brown with a framed proclamation from the City, signed by all five members of the City Council, acknowledging his "dedicated service to the community of Sierra Madre." Both Brown and his wife were visibly moved at the presentation. The Chamber of Commerce also presented Brown with a framed certificate "recognizing your contribution to the Sierra Madre Chamber of Commerce and to the Community of Sierra Madre over nearly three decades…"
Brown, who lived on Michillinda Avenue in Sierra Madre for about 10 years, moved to Rodeo Road in Arcadia for another ten, and then spent some time on Fifth Avenue in Arcadia. After selling the business, he and Ann sold their Arcadia home and moved to St. George, Utah, where they lived for ten years before moving to their present residence in Bloomington, UT.
Mr. Brown stated that he was touched by the actions of the City and the Chamber of Commerce in recognizing his long-time contributions to the City, and reminisced with his family, former associates, and members of the Chamber about his time in Sierra Madre, discussing an era when the now defunct Sierra Madre News was located in Kersting Court, the old lumber yard was on East Montecito. He also recalled fondly long-time customers and friends such as horse trainers Charlie Whittingham (and wife Peggy) and D. Wayne Lukas, who lived in the area during their many years of association with Santa Anita Race Track.
Click photos to enlarge
| | | | |
| --- | --- | --- | --- |
| The invitation to Brown's Furniture's Grand Opening, circa 1962, courtesy Jennifer Bennett | Ann and James D. Brown, courtesy Jennifer Bennett | Brown family, courtesy Jennifer Bennett | A son-in-law (?) whose name I didn't get, Jennifer Brown Bennett, Debra Brown Nembrow, Ann and James Brown |
| Jennifer Brown Bennett, Conner James Bennett, Hailey Ann Bennett, Debra Ann Brown Nemrow, Ann Brown, Matthew Chase Bennett, James Brown | Not sure who these folks are | | Just kidding, Paris wasn't there, but I said I was going to photoshop her in.... |
| | Susan McConnell presents City proclamation as Brown holds certificate presented by the Chamber of Commerce | Click image to view video of presentation, smaller image, faster download, 1.5mb | Click image to view video of presentation, larger image, longer download, 11mb |