Inside the News Net
Sierra Madre Business Web Pages ($125/year, with dedicated domain name, add $50 - Sierra Madre businesses only)
---
Premium Advertiser Web Pages ($250/year, with dedicated domain name, add $50 - non-Sierra Madre businesses allowed, includes premium link placement and logo)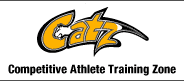 **************
*************
---
Arnold's Frontier Hardware & Gifts
Rambo, Century 21 Village Realty
Gem Plumbing, Heating and Air Conditioning
Gwen Gordon, Fine Art/Graphic Design Solutions
Hands 2 Health Wellness Center, Dr. Teresa Smith, Chiropractor
Harlequin Art Gallery and Restoration
Moe's Automotive Service Center
Redstone Commercial Real Estate
Reni Rose, Prudential CA Realty
Ruth Richardson, Fine/Portrait Artist
Alverno Honor Students Ring Bells for Christmas
On a blustery December Saturday, Alverno High School members of the National Honor Society rang bells, sang Christmas carols, and passed out candy canes to encourage donations to the Salvation Army's traditional red kettle at Vons in South Pasadena.
"It was really fun," says Katie Howard, a senior at the Sierra Madre high school for girls. "Once we got the carols going, some of the customers actually started dancing." Fellow senior Gina Dance agreed. "Everybody liked the caroling. People joined in, and then they just had to donate."
"I think singing helped the donations," says Angelina Pellegrino, another senior. "We gave candy canes to little kids who put something in the kettle, and then we were all caroling and having a good time, so people got into the spirit."
Moderator Sandy Bogan commended the girls. "They wore formal uniform, and people enjoyed asking them about the achievement pins on their blazers. The girls were having such a good time on a cold day that people were reminded of the spirit of Christmas. I was so proud of them."
National Honor Society is a national high school organization which bases membership on character as well as academic excellence. Students must be nominated by faculty, and are chosen by a faculty panel.
Alverno High School is the independent, Catholic college-prep high school for girls in Sierra Madre. Its college-prep curriculum and emphasis on leadership attracts students from public and private schools throughout the San Gabriel Valley. The school will celebrate the 50th anniversary of preparing young women for the future with a series of events during the 2010-2011 school year.
Click photos to enlarge