Inside the News Net
Sierra Madre Business Web Pages ($125/year, with dedicated domain name, add $50 - Sierra Madre businesses only)
---
Premium Advertiser Web Pages ($250/year, with dedicated domain name, add $50 - non-Sierra Madre businesses allowed, includes premium link placement and logo)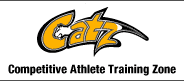 **************
*************
---
Arnold's Frontier Hardware & Gifts
Rambo, Century 21 Village Realty
Gem Plumbing, Heating and Air Conditioning
Gwen Gordon, Fine Art/Graphic Design Solutions
Hands 2 Health Wellness Center, Dr. Teresa Smith, Chiropractor
Harlequin Art Gallery and Restoration
Moe's Automotive Service Center
Redstone Commercial Real Estate
Reni Rose, Prudential CA Realty
Ruth Richardson, Fine/Portrait Artist
Amy Putnam Installed as Head of Civic Club May 28, 2009
by Phyllis Chapman

Amy Putnam was installed 2009 - 2010 president of the Sierra Madre Civic Club at their annual Installation Dinner. The new president joined the club in 2003, is an active community volunteer and a former professor at Cal Poly Pomona. Feeling that service is the glue that holds the group together, she has chosen as her theme ""A Bouquet of Service, Friendship, Fellowship and Stewardship."
Sharon Murphy was Installing Officer. Other Board members installed were Carol Cerrina, Jean Coleman, Karma Bell, Debbie Sheridan, Alice Clark, Sue Quinn, Nancy Shollenberger and Halcyon Koerber. Coleman and Colleen McKernan chaired the festive evening.
Retiring president is Jane Zamanzadeh. She was showered with high praise, appreciatio

n and gifts for her leadership for two terms.
Special recognition that evening was the presentation of an Honorary Life Membership to Marlene Enmark. In her twenty years as a member of the club, she has been president, chaired committees and always serving "above and beyond" for the club. A very surprised honoree, she expressed how much the club and the members have meant to her and her pride in being a member.
Photos courtesy of Sierra Madre Civic Club - Top photo: 2009 - 2010 President Amy Putnam, Installing Officer Sharon Murphy, Retiring President Jane Zamanzadeh. - Bottom photo: Honorary Life Member Marlene Engmark. Click photos to enlarge.