Inside the News Net
Sierra Madre Business Web Pages ($125/year, with dedicated domain name, add $50 - Sierra Madre businesses only)
---
Premium Advertiser Web Pages ($250/year, with dedicated domain name, add $50 - non-Sierra Madre businesses allowed, includes premium link placement and logo)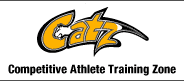 **************
*************
---
Arnold's Frontier Hardware & Gifts
Rambo, Century 21 Village Realty
Gem Plumbing, Heating and Air Conditioning
Gwen Gordon, Fine Art/Graphic Design Solutions
Hands 2 Health Wellness Center, Dr. Teresa Smith, Chiropractor
Harlequin Art Gallery and Restoration
Moe's Automotive Service Center
Redstone Commercial Real Estate
Reni Rose, Prudential CA Realty
Ruth Richardson, Fine/Portrait Artist
City Announces 2009 Sierra Madre Honors... Awardees
September 1, 2009
Sierra Madre Honors… Dinner and Awards is an exciting event and the City's opportunity to recognize and honor the true treasures of Sierra Madre, its volunteers, City Commissioners and employees. Sierra Madre Honors… recognizes all out-going City Commissioners and awardees selected from nominations submitted to the Mayor's Ad-Hoc Committee comprised of past recipients. The following are the awardees for 2009:
George Maurer Lifetime Service Award – Margaret Duran
Presented to a person/entity that most strongly represents a commitment to serving and volunteering, which is the true spirit of Sierra Madre
Wistaria Award – Sierra Madre Rose Float Association & Taylor's Ol' Fashioned Meat Market
In recognition of City/Community partnership, presented to a local business or organization whose major contributions to the City/Community of Sierra Madre have demonstrated a true partnership which assists in and provides services, programs or enhances the general welfare of the community as a whole
Police Chief's Special Award – Barbara Cline
Presented by the Sierra Madre Chief of Police to an individual who has demonstrated outstanding dedication to duty (employee) or service (community) in resolving a community law enforcement-related issue
Public Safety Award – Sierra Madre Fire Safe Council
Presented by the Mayor to an individual, either an employee or citizen, who took action to protect and maintain the safety of the community by taking lifesaving action
Public Service Award – Bruce Inman
Employee of the Year – presented by the Mayor upon the recommendation of the City Manager to an extraordinary city employee who has represented remarkable customer and public service as well as dedication to the citizens of Sierra Madre over the course of a year
Community Youth Service Award – Tracy Sullivan
Presented by the Mayor to a young adult in the community who demonstrates dedication and outstanding volunteer participation in the community
The 2009 Sierra Madre Honors… Dinner and Awards will be held on Thursday, September 24 in Sierra Madre by invitation only. For more information contact the Community and Personnel Services Department at 626-355-5278.
Wistaria Award

Youth Service Award

Public Service Award

Public Safety Award

Police Chief's Special Award

George Maurer Lifetime Service Award

2006

Webb Martin Realtors

Jay & Jeffrey Sullivan

Elisa Weaver

Keith Abbott

Clyde Ito

George Maurer

2007

Savor the Flavor &

Civic Club

Chris Cimino

Paul Hagen,

Doug Olsen,

Dave Hillyer,

Dave Arden

Ted Saraf

Danny Osti

2008

Rotary Club

Jun Redil

Greg Christmas

Larry Giannone

Dr. Paul Neiby