Inside the News Net
Sierra Madre Business Web Pages ($125/year, with dedicated domain name, add $50 - Sierra Madre businesses only)
---
Premium Advertiser Web Pages ($250/year, with dedicated domain name, add $50 - non-Sierra Madre businesses allowed, includes premium link placement and logo)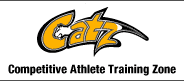 **************
*************
---
Arnold's Frontier Hardware & Gifts
Rambo, Century 21 Village Realty
Gem Plumbing, Heating and Air Conditioning
Gwen Gordon, Fine Art/Graphic Design Solutions
Hands 2 Health Wellness Center, Dr. Teresa Smith, Chiropractor
Harlequin Art Gallery and Restoration
Moe's Automotive Service Center
Redstone Commercial Real Estate
Reni Rose, Prudential CA Realty
Ruth Richardson, Fine/Portrait Artist
Summer Reading Program Top Readers Recognized (click photo to enlarge)
Sept. 11, 2009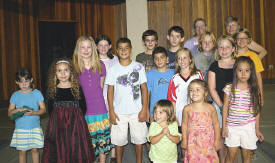 More than 50 children who completed the demanding Challenger division of the Sierra Madre Public Library's Summer Reading Program were recognized for their achievement on Friday evening, September 11, at the band shell in Memorial Park.
The Challenger award ceremony acknowledged the 53 children who achieved the goal of reading 35 hours or more during the eight-week program. Together these 53 children read more than 3,000 hours.
The top 53 readers received a copy of the book No Talking by award-winning author Andrew Clements, a certificate of achievement, and will have their individual pictures displayed in the Library. The Challenger program is sponsored by the Kiwanis Club of Sierra Madre.
These award winners were the top readers out of the 124 children who registered in the Challenger division. Together, the Challenger participants read 3,430 hours.
The theme of this year's Summer Reading Program was "Be Creative @ Your Library." The eight-week program started June 23, and ran through August 15. Children entered one of three reading divisions: "Novice," for children not yet able to read on their own; "Apprentice," for school-age readers in Grades 1 – 6 and "Master Challenger," for children in Grades 2 – 6.
In the Novice division, 149 children registered, in the Apprentice division there were 111 participants, and in the Challenger division, 124 took part. Together the participants in all three divisions read a grand total of 5,451 hours in eight weeks.