Inside the News Net
Sierra Madre Business Web Pages ($125/year, with dedicated domain name, add $50 - Sierra Madre businesses only)
---
Premium Advertiser Web Pages ($250/year, with dedicated domain name, add $50 - non-Sierra Madre businesses allowed, includes premium link placement and logo)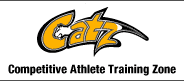 **************
*************
---
Arnold's Frontier Hardware & Gifts
Rambo, Century 21 Village Realty
Gem Plumbing, Heating and Air Conditioning
Gwen Gordon, Fine Art/Graphic Design Solutions
Hands 2 Health Wellness Center, Dr. Teresa Smith, Chiropractor
Harlequin Art Gallery and Restoration
Moe's Automotive Service Center
Redstone Commercial Real Estate
Reni Rose, Prudential CA Realty
Ruth Richardson, Fine/Portrait Artist
Alverno Students Compete in Dan Stover Music Competition Photos Video
Tuesday, Jan. 27th, 2009
Sarah Paredes and Hannah Storlie, both students at Alverno High School, competed during the Rotary meeting at Cafe 322 on Tuesday to determine who would represent the Sierra Madre Rotary in the Dan Stover Music Competition. Storlie played guitar and sang a Michelle Branch tune, while Paredes belted out a Duke Ellington piece on alto sac.
In the end, Storlie received a check for $100, while Paredes was selected as the Club's representative at the next level, and was given a $200 check. She now moves to the Regional level competition to be held in March, and if successful there, she will be in the District 5300 finals to be held at the District's annual conference in May. The winner of the District competition will be awarded a scholarship award of up to $5,000 and the three other finalists will receive a scholarship award of up to $1,000. (The amount of these monetary awards is based solely upon the amount of club entry fees collected.)
Who Was Dan Stover And Why Is This Scholarship Named After Him?
According to the Rotary District 5300 website: "The worlds of education and music transected in the life of Dan Stover, a secondary education professional whose musical talents were shared with his family, his community, and certainly with Rotary, at both the local and District levels.
Dan Stover was an educator who always placed the student first, and his obvious respect for his students transformed the lives of countless young people. He shared his love of learning with the young, providing them with a positive role model for structuring their studies and their lives.
And Dan Stover was an accomplished musician, both as a vocalist and an instrumentalist. He was as much at home in the finals of Barber Shop Quartet competition as he was at the keyboard of his famous "Rotary" organ, serenading Club meetings and District Conferences with his unique musical wizardry.
Dan Stover passed away shortly following the 1987 District Conference at which his friend and follow Alhambra Rotarian, Dr. Tim Keen Siu, became District Governor. Dan was noticeably ill at the conference, but he played out his heart for Dr. Tim and others, knowing that the show must go on.
The Rotary Club of Alhambra, in the year following Dan Stover's death, established a Music Scholarship Program and Competition in Dan's name. The program was proposed, organized, and championed by new Rotarian Christine Montan who, as Alhambra's first woman Rotarian, quickly recognized and appreciated the talent and effectiveness of Dan Stover as a Rotarian and as a person.
Under Rotarian Montan's leadership, the Dan Stover Memorial Music Scholarship "graduated" into a District program in the following year, and the rest is history. A whole generation of talented, young musicians have had the opportunity, in the name of Dan Stover, to compete against their peers, and earn funds to further their musical education."
| | | | |
| --- | --- | --- | --- |
| Sarah Paredes performs "Sir Duke" | Hannah Storlie performs Michelle Branch | Another shot of Storlie | Rotarian Rudy Hayek discusses what happens next with Paredes and her father |