Inside the News Net
Sierra Madre Business Web Pages ($125/year, with dedicated domain name, add $50 - Sierra Madre businesses only)
---
Premium Advertiser Web Pages ($250/year, with dedicated domain name, add $50 - non-Sierra Madre businesses allowed, includes premium link placement and logo)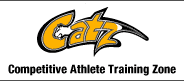 **************
*************
---
Arnold's Frontier Hardware & Gifts
Rambo, Century 21 Village Realty
Gem Plumbing, Heating and Air Conditioning
Gwen Gordon, Fine Art/Graphic Design Solutions
Hands 2 Health Wellness Center, Dr. Teresa Smith, Chiropractor
Harlequin Art Gallery and Restoration
Moe's Automotive Service Center
Redstone Commercial Real Estate
Reni Rose, Prudential CA Realty
Ruth Richardson, Fine/Portrait Artist
Elisa Weaver Named Director of Community and Personnel Services
January 12, 2009

After a six-month recruitment process, the City of Sierra Madre is excited to announce that Elisa Weaver, the former Deputy Director of Community & Personnel Services, has been selected as the new Director.
Elisa Weaver (shown in file photo with Congressman David Dreier during April's Santa Anita Fire) first began her tenure with the City of Sierra Madre as a volunteer junior lifeguard at the age of 11 and had her first job at 14 as a cashier at the Sierra Madre Pool. During the past two decades Ms. Weaver has held almost every position in the Community & Personnel Services Department, with her work graduating from teaching so many Sierra Madre children how to swim, to working on her favorite event of the year, the Mount Wilson Trail Race. In the past year, Ms. Weaver has spent much of her time focused on the City's personnel and risk management; when asked what her most memorable project has been, "It was without a doubt coordinating the City's 2007 All-America City Award-Winning Delegation with the wonderful residents of this town. Together we showed the rest of the nation what we already knew – that Sierra Madre truly is an all-American city."
Prior to joining the City of Sierra Madre as a full-time employee in 2005, Ms. Weaver worked for the City of Arcadia and the City of San Luis Obispo Recreation and Community Services Departments. Ms. Weaver also enjoyed working for a local Sierra Madre business, More Than Meetings, Inc., champions in service for the unique field of meetings, corporate incentives and special events.
Ms. Weaver resides in Pasadena where she currently serves on the Human Services Commission, which aids in the elimination of prejudice, intolerance and discrimination, to achieve better inter-group understanding among residents, and provide assistance to local private persons and groups seeking to promote good will and better relations among all people.
Elisa Weaver is a native Californian, growing up in Sierra Madre. She graduated from California State Polytechnic University, San Luis Obispo, with a Bachelor of Science Degree in Recreation, Parks, and Tourism Administration and recently earned her Masters in Business Administration from California State Polytechnic University, Pomona.
City Manager Elaine Aguilar stated, "Elisa has truly prepared herself for this next step in her career. Elisa is known for her enthusiasm, professionalism, and leadership abilities, which make her a great addition to our management team."