Inside the News Net
Sierra Madre Business Web Pages ($125/year, with dedicated domain name, add $50 - Sierra Madre businesses only)
---
Premium Advertiser Web Pages ($250/year, with dedicated domain name, add $50 - non-Sierra Madre businesses allowed, includes premium link placement and logo)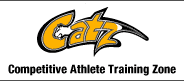 **************
*************
---
Arnold's Frontier Hardware & Gifts
Rambo, Century 21 Village Realty
Gem Plumbing, Heating and Air Conditioning
Gwen Gordon, Fine Art/Graphic Design Solutions
Hands 2 Health Wellness Center, Dr. Teresa Smith, Chiropractor
Harlequin Art Gallery and Restoration
Moe's Automotive Service Center
Redstone Commercial Real Estate
Reni Rose, Prudential CA Realty
Ruth Richardson, Fine/Portrait Artist
The Aluminum Marshmallow

(click to enlarge photos) Aluminum Marshmallow, performing with the Age of Aquarius Horns at the Sierra Madre 4th of July 2007 festivities
According to drummer Tom Behrens: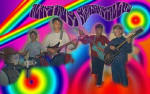 The Aluminum Marshmallow Band was started in Sierra Madre in 1967 by 8th graders Tom Behrens (drums) and Greg Pineda (guitar) and their 7th grade brothers Gerry Pindea (bass) and Jerry Behrens (guitar). Did you get that? Are you with me so far? Anyway we played at the school talent show and blew away our arch rivals The Crystal Vision. We also played a few graduation parties and that was that. Until 2003 when I reconnected with Greg Pineda and proposed reforming the "Mallow" with high school friends Scott Rowe (keyboard), Bob Loza (bass) and Jim Hickey (guitar). Since then we've been playing parties, parks, clubs, carnivals... When we're on a big stage we fill out the band by adding percussionist Steve-o Powell. We also feature the Age Of Aquarius Horns consisting of but not limited to (did that make sense?) "Rusty" Ota, "Bo" Donaldson, "Splid" Kikuchi, Rick "Raghead" Engebretson and the incorrigible "Acid" Andy. We play songs from the 60's and 70's.
Some dates that the Marshmallow has played in Sierra Madre:
4th of July Concert in the Park, July 3, 2008
Born to Be Wild, featuring The Sheds
Get By with a Little Help From My Friends - partial, features conga line
Wistaria Festival, March 30, 2008
Aluminum Marshmallow - They Don't Write 'Em Like That Anymore
Aluminum Marshmallow with the Age of Aquarius Horns - Will it Go Round in Circles?
Aluminum Marshmallow with the Age of Aquarius Horns - Get Ready
4th of July, 2007 - (photos and video)
Sierra Madre Veteran's Wall Fundraiser, Sept. 20, 2003 (photos only)
Sierra Madre Wistaria Festival, March 14, 2004 (photos only)
YouTube - Memorial Park video of 25 or 6 to 4
YouTube - Memorial Park video of Gimme Some Lovin/So Glad We Made It
YouTube - GotWebTV video interview