Inside the News Net
Sierra Madre Business Web Pages ($125/year, with dedicated domain name, add $50 - Sierra Madre businesses only)
---
Premium Advertiser Web Pages ($250/year, with dedicated domain name, add $50 - non-Sierra Madre businesses allowed, includes premium link placement and logo)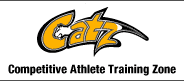 **************
*************
---
Arnold's Frontier Hardware & Gifts
Rambo, Century 21 Village Realty
Gem Plumbing, Heating and Air Conditioning
Gwen Gordon, Fine Art/Graphic Design Solutions
Hands 2 Health Wellness Center, Dr. Teresa Smith, Chiropractor
Harlequin Art Gallery and Restoration
Moe's Automotive Service Center
Redstone Commercial Real Estate
Reni Rose, Prudential CA Realty
Ruth Richardson, Fine/Portrait Artist
Sierra Madre Arts Commission Hosts Art Show at City Hall
On Saturday, April 5th, 2003, the Arts Commission hosted a reception at the City Hall as part of "Voices: A California Living Histories Project," Click on the thumbnail below to see a full-size picture.
| | | | |
| --- | --- | --- | --- |
| YAC Mural, 1999 | Children used half photo half illustration | | |
| Arts Commissioners and guests | | Some of the contributing students with their teacher, Jeannine Savedra | |
Sierra Madre Community Arts Commission is hosting an art show featuring children's work at Sierra Madre City Hall, 232 W. Sierra Madre Blvd., through May 17.
This is the first showing of "Voices: A California Living Histories Project," with Elizabeth Converse of Sierra Madre as project director. Pasadena Foundation is the sponsoring organization with the Arts Commission as Sierra Madre's host. Termed "Reflections of Myself," this first show will feature a group of art pieces done by children in the after-school program for under-served, at-risk children at four school sites in the Pasadena School System and the Los Angeles Unified School District. Converse explained the four themes: "Knowing Myself, Knowing My Family, Knowing My Community, and Knowing My World." This first exhibit beginning April 5 will feature the first of the four–"Knowing Myself." California Living History's Voices is a 40-week long program for children K-6 that uses multi-media to help students explore their identities through a curriculum that focuses on the following themes: Mandala's of Me, Celebrations, Explorations through Books, Explorations in Communications. It was chosen by the national evaluation and research group, California Tomorrow, as a model after-school program based on the strength of CLH's curriculum.
California Living Histories' mission is to provide "a safe and caring environment for students in non-school hours, to integrate academics into enrichment activities through art, cultural and beautification programs." Converse was working on a master's degree in Human Development, teaching in the Pasadena System, when she realized that "these students from low-income homes didn't have a voice and were suffering from an internalized oppression....They were not able to realize the importance of their own histories and experiences." She designed the program and curriculum as part of the newly created after-school program, PasadenaLEARNs. It was created in 1999 and has continued in 10 schools, producing 17 exhibitions and forums that serve 10,000 students, families and community members.
"Children have thrived in this environment in which they are free to be themselves," Converse observed. Jeannine Savedra, chair of Sierra Madre Community Arts Commission, said recently, "This type of art program touches all children in the most remarkable way. We commissioners are privileged to present some of the art work done by these children." Students of Savedra's in Pasadena Fine Arts Academy were also in the program. Converse pointed to Savedra for her "vast talents and professionalism that have added much to the success of the program." Heather Griffin of Sierra Madre designed the photographic collage for the invitation and poster, working as an assistant in CLH classrooms. She is now studying to work in the film industry as a make-up artist. Will Richter, a PHS student and Sierra Madrean, is now a filmmaker who has documented the Living Histories Project since it began.
Matt Moran, director of the YAC, provided space and the second case study participants to create the large collaborative mural that is in the exhibit. He is also a volunteer fireman in Sierra Madre. Matt and Ted Sheets, long-time friends, worked as teachers with CLH. Ted, another Sierra Madrean, graduated from Occidental College and plans to go to graduate school to become a family therapist. Patrice Yokum, an artist and educator, invited CLH to conduct a program at Sierra Madre Elementary School last year, and has now opened Sierra Madre Learning Center in Sierra Madre. Recently, Laurie Webb has joined the staff of CLH and is now working as an assistant director to Converse. The Sierra Madrean is also a teacher at Sycamore Home in Pasadena. Willow Waddell, a realtor in Sierra Madre, is bringing her many talents as an artist to the project.
Other Sierra Madreans who have helped include Sophia D'Auria, Joe Edelson, Joanclair Richter, Joya Roy, Nicole and Inyo Saleeby, John and Erin Talevich, as well as volunteers from YAC who include Olina Talmo. Converse said that the program will continue through June, 2004. She added, "We like to foster a positive sense of self and family identity and strengthen the natural histories of our communities. Even more important is the fact that this exhibit is a living document and a model of the workings of one community reaching out to help another. We should be proud of this project and especially proud of the youth in our community who have brought it to life.
---