Inside the News Net
Sierra Madre Business Web Pages ($125/year, with dedicated domain name, add $50 - Sierra Madre businesses only)
---
Premium Advertiser Web Pages ($250/year, with dedicated domain name, add $50 - non-Sierra Madre businesses allowed, includes premium link placement and logo)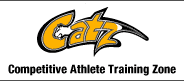 **************
*************
---
Arnold's Frontier Hardware & Gifts
Rambo, Century 21 Village Realty
Gem Plumbing, Heating and Air Conditioning
Gwen Gordon, Fine Art/Graphic Design Solutions
Hands 2 Health Wellness Center, Dr. Teresa Smith, Chiropractor
Harlequin Art Gallery and Restoration
Moe's Automotive Service Center
Redstone Commercial Real Estate
Reni Rose, Prudential CA Realty
Ruth Richardson, Fine/Portrait Artist
Back to Catching Up With...Index Page
Catching Up With….Glenn Lambdin
By Bill Coburn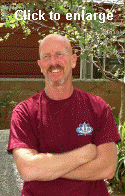 Occasionally, I'll do an interview with someone that I think will have something to say that is of interest to our readers. Past "Catching Up With…" interviews have included former mayors Doug Hayes and Clem Bartolait (these interviews were before the whole "Ex-mayors against V" campaign). This interview is with another ex-mayor, Glenn Lambdin, who has been very vocal in his support of the No on V campaign, even filing suit against the proponents to try to have some of the Yes on V arguments removed from the ballot. I recently requested an interview with Council Member Kurt Zimmerman, who has been very vocal about his support for Measure V, even speaking at the Chamber of Commerce Forum as one of the voices of Measure V. Despite assurances that he need only answer questions that he wanted to answer, and that because this was an e-mail interview, he could refine and hone his answers/messages until he was saying exactly what he wanted to say in the way he wanted to say it, Kurt sent a two word response: No thanks. Glenn, however, took advantage of the opportunity. Here's the interview:
SGVW: What have you been doing with yourself now that you're out of office?
GL: Falling in love and enjoying my life.

SGVW: Do you still perform musically in public? Are you part of a band you want to promote?
GL: I performed at the Hono Bar at the Kauai Sheraton in Poipu two months ago with my friend and musical mentor, ex-Sierra Madre resident, Steve Farrell. We even played his original song, "Sierra Madre." The only band I am a part of is the "Village Idiots" who perform once a year in the Fourth of July Parade. We play only one song that lasts the entire length of the parade.

SGVW: We know you go to Kauai frequently. How much time to do you spend there annually, and can you say a few words about the island and/or your feelings about it? Talk about some differences between Kauai and Sierra Madre? Similarities?
GL: Last year, I was on Kauai for over seven months building a vacation home so that Liz and I can offer our friends and family a place to "renew their souls." Kauai is a wonderful vacation destination. It's paradise. While we have no intention of living there full time, we look forward to spending as much time as we can slowing down, breathing in the surroundings, and, oh yeah, getting in some surfing. Kauai is in a process of huge change and over-development. It makes me sad to watch the level of development without adequate concerns for infrastructure, the environment, local residents, and long term local economies.

SGVW: What do you feel were the three most important issues that you dealt with while in office?
GL: Budgets, Maranatha School proposal, Measure I-97
<![if !supportLineBreakNewLine]>
<![endif]> SGVW: What do you feel were the three greatest accomplishments the council achieved during your time in office?
GL: Five-year street improvement plan with identified funding sources, a senior housing project, YAC

SGVW: What is the most under-rated accomplishment of the council during your time in office?
GL: Tree Ordinance, Demolition Ordinance, the purchase of multiple acres of open space in the hillsides

SGVW: What are you proudest of having done while on the council?
GL: A five-year street improvement plan without increasing taxes.

SGVW: What event or activity that you got to participate in because of your position brought you the greatest pleasure?
GL: Wonderful friendships were made while on the council. Friendships that will last my entire life.

SGVW: What was the most disappointing aspect of your time on council?
GL: Time away from friends and family.

SGVW: You recently filed a Writ of Mandate against the proponents of Measure V. Can you tell us a little about why you did that?
GL: It was an attempt to force the truth from the proponents of Measure V. I wanted the residents to have the facts so that they would be able to make an informed decision.

SGVW: The judge ruled that one item be stricken from the measure, but 8 sentences were allowed to remain. Kevin Dunn, one of the proponents, stated at City Council that if you're playing baseball, and the opposition scores 8 runs, and you only score one, I would hardly call that a resounding victory. How do you respond to Kevin's statement?
GL: Dunn's comment is fine if you are only interested in childish sandlot baseball analogies. But this is about integrity and being truthful with the residents of Sierra Madre, our neighbors. What Dunn and company were forced to admit to the court was that their arguments are hyperbole, wild exaggerations. They actually argued to the court that they had the right to hyperbole. Dunn even made the statement that all arguments are hyperbole. I disagree, and I believe that the residents deserve better. They deserve the truth and they deserve the facts. It's obvious Kevin Dunn and I embrace different values when it comes to public integrity, honesty, and facts.

SGVW: Can you (briefly) tell us why you have come out so strongly against the Measure V initiative?
GL: It is grossly flawed throughout the entire text of the initiative. It is poorly written and has the potential to put the city at risk for numerous expensive lawsuits that we can't afford. Instead of controlling development, it creates more opportunities for development in the downtown and more traffic. It raises the height limits in the East Montecito area. It removes all requirements for environmental reviews. It has the potential to be an unaffordable financial drain on the city. It has the opposite effect of what the proponents wanted. Simply put, badly written legislation creates bad legislation. Measure V is the same approach Walmart tried to use to build a center in Inglewood three years ago. It is a mechanism to circumvent established planning and zoning laws and eliminates CEQA requirements of EIRs.

SGVW: You've stated openly that you consider the proponents of Measure V to be liars. Isn't that a little strong?
GL: Strong and true! Let me give you a few examples. When the SMRRD organization collected signatures to put the measure to a vote, they claimed via the front page of their web site that the initiative would, "force the Downtown Specific Plan to a vote." That's a lie, but it helped them get signatures. They claimed, and still do, that the 13 DU restrictions in the Commercial Zone are found in the 1996 General Plan. Another lie. I'll stop there, for now, but there are many others.

SGVW: What's your take on the Mosca recall?
GL: More lies by the same group. Their accusations about Councilmember Mosca are lies. Councilmember Mosca is being accused of not meeting a campaign promise to put the DSP to a vote of the people. In truth, Councilmember Mosca proposed a timeline that included a vote of the people. It was approved 5 - 0 by the council. What I find disturbing is that Councilmember Watts and Zimmerman refuse to have the integrity to remind their constituents that Joe did in fact fulfill his promises and that they were involved in fulfilling those promises. The timeline proposal Joe offered would have been the only way the city could have put the DSP to a vote of the people under the current CEQA laws. A few years back, it cost the city $500,000 to learn that before a city council can sponsor an initiative, it MUST do an EIR. It doesn't take a genius to realize that we had to have a completed Draft DSP and a completed EIR before it could have been placed to a vote. Joe did his job! He followed the law and he was making good on his promises. Those that continue to say he didn't, are liars.

SGVW: What's your view on the Memorial Park workers situation?
GL: This should never have been placed on the agenda. Had Councilmember Watts spent 5 minutes doing a Google search, he would have learned that the day laborers have a constitutional right to be there. Instead, it cost the taxpayers nearly $1000 in staff time. The city can't afford this type of nonsense. This was wasteful, shameful, and an embarrassment to the city. I have to ask myself, "Would Councilmember Watts have spent the money if it were coming out of his own pocket?"

SGVW: How do you feel about the City's loss of City Manager John Gillison?
GL: Who could blame him? We lost a good man!

SGVW: With the openly hostile attitude members of the community have addressed towards the last couple City Managers, do you think we'll have difficulty finding a new one? After all, doesn't the willingness to take the job show a lack of the kind of judgment that is one of the requirements of the job?
GL: I disagree with that statement. We will find another city manager. I hope he or she has rhino-thick skin.

SGVW: What do you feel are the three most critical long-term issues currently facing the city?
GL: Money, money, money. Our general fund reserves are half of what they were seven years ago. What people need to remember is that those reserves are not a result of wise saving and planning, but rather are a result of refinanced bonds in 1998. It's like refinancing one's home and taking out some equity cash. We really don't have any mechanisms to replenish those funds. We are getting closer and closer to financial crisis.

SGVW: Do you have any suggestions as to how the city might confront these issues?
GL: Stop wasting money on nonsense like the day laborer park issue. Make policy that will keep us out of court. Spend each and every penny of taxpayer money as if they were spending their own.

SGVW: Is there some advice that you would like to offer the current council?
GL: Elected officials need to be aware that their job is to build and maintain public trust and confidence. Start acting like a team. Have different opinions, different solutions, and act like a team. All five council members are my council members, Sierra Madre's council members. Focus on building public trust and confidence. They have an entire city to run, not just one or two special interest items.

SGVW: Do you think there might come a time when you'd consider running for local office again?
GL: No.

SGVW: Do you have anything you'd like to say to the Community at large?
GL: Remember, our home is the three square miles we call Sierra Madre, not just the house where we reside.