Inside the News Net
Sierra Madre Business Web Pages ($125/year, with dedicated domain name, add $50 - Sierra Madre businesses only)
---
Premium Advertiser Web Pages ($250/year, with dedicated domain name, add $50 - non-Sierra Madre businesses allowed, includes premium link placement and logo)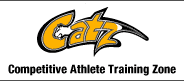 **************
*************
---
Arnold's Frontier Hardware & Gifts
Rambo, Century 21 Village Realty
Gem Plumbing, Heating and Air Conditioning
Gwen Gordon, Fine Art/Graphic Design Solutions
Hands 2 Health Wellness Center, Dr. Teresa Smith, Chiropractor
Harlequin Art Gallery and Restoration
Moe's Automotive Service Center
Redstone Commercial Real Estate
Reni Rose, Prudential CA Realty
Ruth Richardson, Fine/Portrait Artist
Pete Siberell Honored as Citizen of the Year for 2007, Chamber Board Installed
Friday, Jan. 25, 2008
Back to main Citizen of the Year Page
Back to Pete Siberell COY main page
Photos and video from this year's event
By Bill Coburn
A crowd in excess of 160 gathered in the Chandelier Room at Santa Anita on Friday night, to welcome the new Board of Directors of the Sierra Madre Chamber of Commerce, and to pay homage to the 2007 Sierra Madre Citizen of the Year, Pete Siberell. Sponsors for the evening were Santa Anita Park (Winner's Circle Sponsor), Frank and Patricia Hall and Caruso Affiliated (Clubhouse Sponsors) and Arnold's Frontier Hardware, Buccaneer Lounge, Gem Plumbing, Methodist Hospital Foundation and Restaurant Lozano (Grandstand Sponsors).
First course of the $50/plate dinner was a Mediterranean Garden Salad, followed by the entrée: Roasted Rosemary Chicken and Crisp Pesto Shrimp, Grilled Red Pepper and Mushroom Risotto, Broccolini and Tomato Basil Confetti, with a Pinot Grigio Butter Sauce. Dessert consisted of Pistachio Canoli and Hazelnut Biscotti, with Cappucino Mousse and Strawberries.
Emcee for the evening was Councilman John Buchanan who kept the evening moving along and entertained with several humorous ad libs.
While the guests were finishing up dessert, the entertainment began, featuring the Southern California Lyric Theater Troubadours, performing a variety of standards and doo-wop favorites. After SCLT was done, Mayor Enid Joffe welcomed the new Chamber Board. In past years, Joffe has had the Board of Directors perform a variety of acts, such as blowing on kazoos, or cheering with pom-poms for their favorites in the SC/UCLA rivalry. This year, Joffe took a different tack, asking the guests to fill out cards at their tables with something they like about Sierra Madre, and then asking the Board members to tie that together somehow with the Chamber, which they did with varying degrees of success. The 2008 Board of Directors consists of officers Ron Brandley, president, Bill Coburn, vice-president, Linda Thunes, treasurer, and members Elaine Aguilar, Elizabeth Booth, Karen Keegan, Halcyon Koerber, Matthew Krantz, Gilbert Lucero, George Maurer, Sally Morrison and Lisa Spigai-Perez.
Then it was time to honor the man of the hour. Siberell, who was honored for his volunteer work as a Commissioner on the Community Services Commission, as head of the Mt. Wilson Trail Race, and President of Sierra Madre Little League, appeared uncomfortable with all the attention being paid to him. Throughout the evening, a slide show that had been prepared by the Santa Anita graphics department was displayed on dozens of TVs throughout the room, and then came a steady procession of people to the stage to talk about Pete. He received commendations from City, County and State officials, including State Senator Bob Margett, who attended the event.
Candace Coder-Chew, director of print and graphics at Santa Anita, was the first to speak, and she was followed by last year's Citizen of the Year, Bud Switzer, who spoke a little about Pete's background. Siberell was also recognized by the Methodist Hospital Foundation. Rotarian Rudy Hayek talked about Pete's role with Sierra Madre Rotary Club, and then Jim Liston of CATZ did a short slide show and talked about Pete's service on the Community Services Commission and as head of the Trail Race, finishing up by acknowledging what he is sure is Pete's favorite role, as husband and father. Phil Gleason, Siberell's friend who is also involved with Sierra Madre Little League, also had a few words to say about his fellow coach.
After the guest speakers had had their turn, it was Siberell's chance to say a few words. He opened by noting that if you looked around, you might know why he can't wait to get to work in the morning, and that he is truly blessed to work there, and to work with the pros he works with and the community organizations he gets to work with. After introducing his family, he continued by acknowledging the long list of prior awardees "who would make anything I have done minute by comparison." He acknowledged several of the prior winners by name, "But most of all on a personal note, Rob Stockly – whom I have known for many years; consider my role model, my predecessor in running the Mt. Wilson Trail Race, and is as decent and fair a man as you will ever meet and is always so giving of his time and expertise….I respect all of these people but am humbly not in their league."
He credited neighbor and former Community Services Director Spike Crowley for helping to get him involved in the community by asking him to help with the start-up of the Rotary Club eleven years ago. "I'm not a rah-rah club guy, but the club woke me up to the importance of serving the immediate community." Joining the community services commission, he found he could effect some change: "I also learned so much about city government and how things work. I saw how hard working and caring our city staff is, but also saw that the government is essentially run by equally hardworking volunteers who serve on City Council and eight different commissions, among others. And on the Community Services Commission, I realized that it's tremendously important to figure out ways to use our parks and facilities; not just have them sit there; we need to think of fun and exciting programs to help families and kids use them."
He discussed how he and fellow commissioner Jim Liston, having a cup of coffee at Beantown – thought about ways to fight childhood obesity. "It's a real issue even in our city. We came up with family fun days, which we need to promote better, but it's a way of getting kids to get out and get active with their families each month."
Siberell then discussed Sierra Madre Little League, and its upcoming 50th season, with opening day on Feb. 23rd. "Volunteering is the essence of youth sports leagues – people like Phil (Gleason), Chris Cimino, Paul Corvino, who give their time and money to support our kids and teach them so much more than sports skills; much more about getting through life…We are just getting ready for the season with about 250 boys and girls…it will be our 50th season! We are trying to get all the people who played in Sierra Madre Little League since 1958 to come out on opening day for a league photo." He continued that being president of Little League is "not without its challenges, it's my third year as president and in no disrespect to Enid, John and Joe (Mayor Enid Joffe, Mayor Pro Tem Joe Mosca and Council Member John Buchanan, who were in the audience), City Council has nothing on my job; it's about as political as you can get. One's feelings about his or her kid are tremendously deep-seated and logic doesn't have much of a place in youth baseball."
He turned his attention to the Trail Race. It's "one of those events that makes Sierra Madre, Sierra Madre. We are lucky to have one of the most historic and scenic mountain trails right in our back yard, and we have a tradition of this race where people actually look forward to a grueling test of running or walking 8.6 miles with a vertical climb of over 2,100 feet, not to mention on a single-track trail with drops over the side of a couple hundred feet down. Go figure. Only 300 are allowed to run the race, but scores of people make it happen for them – SMFD, SMPD, city staff, Boy Scouts, Cub Scouts, Search and Rescue, Civic Club. And hundreds more will be there to cheer them on. And I am blessed to have a committee which has an equal fondness for the trail and running as I do – people like Gary Hilliard, Karen Moran, Jim Liston and James Faulkner. Sure, it's a race to see who comes down first from Orchard Camp, but it's also a test of yourself; who cares what your time is, as long as you get the job done. For 14 years, I have seen finishers from 9 to 90 and nothing beats the look on every finisher's face, whether it takes them one hour or three hours to complete the race. This year will mark the 100th anniversary of the Trail Race and we hope to make it bigger and better than ever. We will sell out earlier than we ever have, so the objective of our committee is to make the experience for friends, families and visitors down in town a fun one – and one that celebrates the trail, in all aspects."
Siberell then got serious about Sierra Madre, and some of the problems it faces in its future. "…But it is important to recognize the needs of one's community. Indeed we do have needs in Sierra Madre, despite our social and financial standing. Sure, Sierra Madre is a relatively upscale community…but we have a public school system that needs as much help as it can get, a library that desperately needs to be upgraded and expanded. Community services that are severely affected by our budgetary situation and by those who have other priorities, right or wrong. The good news is that we have people in our town who are willing to take on the challenges. I asked Michelle Keith for a list of volunteer organizations, associations, committees and commissions in town. Off the top of her head, she came up with over 50 – in this small town of 11,000…. There's something for everyone; we just need to carry the torch and pass it on to others who need to be involved. Volunteering and serving one's community is not only self-fulfilling and rewarding but so vital to our way of life and we must set a good example by passing this gift on to the next generations!"
Photos from this year's event (video to be added soon)
| | | | |
| --- | --- | --- | --- |
| A view from above | Ditto. That's Rudy Hayek all in black in front, Karen Keegan center facing camera, husband Denis to her left, don't know the others (dkto) | Far left Kevin Drolett, Joe Mosca, that's Karen again to the far right. (dkto) | |
| That's new Chamber president Ron Brandley talking to his son-in-law, whose name I don't know | Southern California Lyric Theater Troubadors | Ditto | |
| Mayor Joffe (left) and outgoing Chamber Pres. Patricia Hall | Another shot from above | State Sen. Bob Margett | Sen. Margett presents a commendation to Pete |
| He had brought one along for Patricia Hall, as well | Last year's Citizen of the Year Bud Switzer fills the crowd in on some of Pete's background | Rudy Hayek represented Rotary among the speakers | Methodist Hospital Foundation ladies get ready to... |
| ...give Pete a certificate. One of them is named Mary Hanson, think she's on the left but not sure | Competitive Athletes Training Zone (CATZ) president Jim Liston had a slide show | Pete watches the slide show | Phil Gleason called Pete's son P.J. up on stage |
| That's Phil, there. Phil's dressed all in Dodger clothes -- Pete's a Giants fan | Crowd shot | ditto | Pete seemed concerned about what Phil might say |
| Pete was recognized by Dave Cardenas, Senior District Executive of the SGV Chapter of the Boy Scouts... | ...who presented him with an Eagle statute | Pete makes a point | Citizen of the Year gets possession of the "silver bowl" during their year's "reign" |
| | Sen. Margett talks with Mayor Pro Tem Mosca as Mayor Joffe chats with emcee John Buchanan | | |