Inside the News Net
Sierra Madre Business Web Pages ($125/year, with dedicated domain name, add $50 - Sierra Madre businesses only)
---
Premium Advertiser Web Pages ($250/year, with dedicated domain name, add $50 - non-Sierra Madre businesses allowed, includes premium link placement and logo)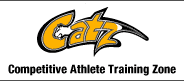 **************
*************
---
Arnold's Frontier Hardware & Gifts
Rambo, Century 21 Village Realty
Gem Plumbing, Heating and Air Conditioning
Gwen Gordon, Fine Art/Graphic Design Solutions
Hands 2 Health Wellness Center, Dr. Teresa Smith, Chiropractor
Harlequin Art Gallery and Restoration
Moe's Automotive Service Center
Redstone Commercial Real Estate
Reni Rose, Prudential CA Realty
Ruth Richardson, Fine/Portrait Artist
Straight Talk on Expected Debris Flow at Fire Safe Council Meeting
Monday, June 2, 2008 Video of the meeting, part 1 Video of the meeting, part 2
In front of a much smaller crowd than May's post-fire meeting (though still with a much larger turnout than any pre-fire meeting), the Fire Safe Council's featured speaker, Director of Public Works Bruce Inman, presented a slide show and some sobering figures about the anticipated debris flow from the recently burned hillsides, and the City's ability to prepare for and deal with that debris.
Inman gave a fairly comprehensive presentation discussing each of the burn areas, their size, the percentage of the area that burned, the amount of debris that is anticipated from each area, the capacity of the debris basins into which they will flow, and in some cases, the lack of a basin or under-capacity of the basins into which the debris will slide in the event of a storm.
Estimates for debris were based on a ten-year storm, which is defined as a storm that the City is likely to see on average every ten years. No figures were provided as to the debris should the City experience a twenty-five year, fifty years, or longer storm.
Inman has been working closely with the Los Angeles County Dept. of Public Works (LACDPW), the California Conservation Corps, the US Forest Service and the Angeles National Forest Service, and the Natural Resources Conservation service, and other agencies to assess the damage and prepare for the future. According to Inman, the County Preliminary map defines 16 areas that are likely to discharge mud and debris into Sierra Madre. Five of the areas drain into debris basins, with one of those five debris basins considered to very likely be inadequate for the anticipated debris flow. Eleven of the areas drain into public and private property.
Inman pointed out that his department consists of a staff of twelve, and that during emergencies, the staff goes into twelve hour shifts, meaning that at any given time, there are a total of six public works employees to deal with emergencies. Unspoken by Inman was the fact that he is currently not fully staffed, having only nine employees, meaning if an emergency were to occur right now, there would be five staffers or four, depending on what time of the day it is. Alex Jarvie, of LACDPW's flood control maintenance division, noted that he has double Sierra Madre's staff, or twenty-four employees, to deal with the entire county.
According to Inman, the County's map defines Area 3a, on private property at the top of Auburn Ave., as being 6 acres, with 83% burned, and an estimated 2,100 cubic yards of potential debris. To provide some perspective, Inman noted that each of the large 3-axles dump trucks seen hauling mud during the last emergency holds 10 cubic yards of debris.
Drainage area 3b, at One Carter, is 5 acres, and 100% burned, with a potential debris flow of 1,900 cubic yards. Drainage area 3c, also at One Carter, is also 100% burned, with its 12 acre area potentially causing 12,000 cubic yards of debris flow. Drainage area 3d, also at One Carter, is 4 acres, 100% burned and a potential for 1,200 yards of debris flow. Between temporary debris basins created as part of the development of the property and the existing County maintained Carter Debris Basin, recently expanded to bring it into line with current County drainage criteria, and "We don't expect to see any problem with the majority of the mud flow off of that site."
Drainage area 4, up near Lotus Lane and Camillo, has 12 acres of 75% burned land. The potential debris flow is 4,500 cubic yards, however, the County's Sturtevant Debris Basin into which the debris is to flow has a capacity of only 1,500 cubic yards.
Drainage area 4a, above Stonehouse Canyon, is 67 acres, 67% burned. The potential for debris flow is 21,000 cubic yards. "There is no downstream protection on that property," said Inman. Drainage area 4b, Yucca Canyon, is 18 acres, 100% burned. Potential debris flow is 6,800 cubic yards. This is the area that produced the mud flow down into Woodland Lane during the last storm. Area 4d, an area that is high in the hills which drains into the area at Upper Brookside/Woodland, is 16 acres, 100% burned, with the potential for 6,000 cubic yards of debris. Drainage area 4e, above Skyland, is 19 acres, 89% burned, with a potential for 6,800 cubic yards of debris.
Inman gave a total figure of 156,300 cubic yards potential for Drainage Area 1, and said that the Sierra Madre Dam into which Area 1 flows should handle all of that, though County workers will have to be clearing the area regularly. Drainage Area 2, Lannan Canyon, with 25,700 cubic yards potential, and Drainage Area 3 behind the Auburn Debris Basin has 26,700 cubic yard potential debris flow.
In total, Inman warned that there is a total potential, based on a ten-year storm only, of 292,550 cubic yards of debris deposits. The total debris expected to be captured by existing debris basins is 237,900 cubic yards. This leaves a total of 57,000+ cubic yards of uncontrolled outlet debris from a number of locations where there are no debris basins.
According to Inman, much of the City and County's efforts will be geared toward trying to keep the mud and debris that will be flowing, on the streets, and off people's property.
Inman warned that the City should anticipate a lot of truck traffic as the debris basins fill, as County trucks will have to move the debris from the basins to County yards, when it is safe for their employees to do so. Residents of the canyon in particular, as well as residents of other areas, should have a plan to get their vehicles down hill where they will not be trapped in the mud and accessible for them to evacuate, but off the streets so that emergency crews and trucks will be able to get up into the area to do their work.
Inman stated that he has already applied for three grants to help mitigate the debris flow, and/or to deal with the flow once it starts. Two of those grants were rejected, the third made it past the first of two parts, with the second part being far more extensive and demanding.
Chris Stone of LACDPW gave an overview of the County's situation, which was not specific to Sierra Madre, though it did touch on certain areas that Sierra Madre will encounter. Also speaking at the meeting were Lisa Northrop and Mike McIntyre of the Forestry Service and Caroline Brown and Mike Kinney of the Fire Safe Council.