Inside the News Net
Sierra Madre Business Web Pages ($125/year, with dedicated domain name, add $50 - Sierra Madre businesses only)
---
Premium Advertiser Web Pages ($250/year, with dedicated domain name, add $50 - non-Sierra Madre businesses allowed, includes premium link placement and logo)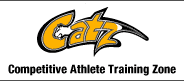 **************
*************
---
Arnold's Frontier Hardware & Gifts
Rambo, Century 21 Village Realty
Gem Plumbing, Heating and Air Conditioning
Gwen Gordon, Fine Art/Graphic Design Solutions
Hands 2 Health Wellness Center, Dr. Teresa Smith, Chiropractor
Harlequin Art Gallery and Restoration
Moe's Automotive Service Center
Redstone Commercial Real Estate
Reni Rose, Prudential CA Realty
Ruth Richardson, Fine/Portrait Artist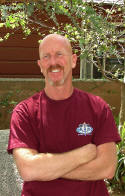 On My Mind These Days
By Glenn Lambdin
Back to Glenn Lambdin main page
The Terrorist Threat of My Youth
It terrorized me as a child. Its threat was always lingering, securely stored somewhere unknown, accessible by anyone in authority, and it seemed to have the omnipotence of God. Just its mere mention could take me from Damien the Demon Child to choirboy in 0.3 seconds. "You better not do that or it'll go on your PERMANENT RECORD!"
"My Permanent record, oh please no, not that. Not on my permanent record. Don't you know that my permanent record will follow me everywhere I go for my entire existence? My life will be nothing with a tarnished permanent record. I'll be doomed to a horrific backbreaking laborious life of perpetual lost hope and dreams."
Now, forty five years later, I find myself wondering what ever happened to my permanent record. Who is the keeper of this Holy Grail of childhood behavior modification? Perhaps it's still stored somewhere deep in the annals of Sierra Madre Elementary School in a dust covered box in the back corner of the school's basement. And what's in my permanent record anyways? How big was that permanent record? Was it miles and piles of files? Did anyone put in anything nice or was it just the bad stuff? How about that little skateboarding incident in front of Toy and Patio? Did the police include that? Did that failed spelling test in the 3rd grade find its way into my permanent record? And if it did, is that why Rich Johnson never hired me to take his already successful company to the multi-national power-broker level?
I remember back in the 2nd grade when Mrs. Manley caught me chewing gum, she said, "Glenn, that gum can either go on your nose for the remainder of the day or on your permanent record for the remainder of your life." And, in the seventh grade, my drafting teacher, Mr. Rudy, had a sign strategically affixed to the wall behind his desk that read, "You make your record, we only keep it." The threat plagued me everywhere I went, from school to play. I think I may still be licking some emotional wounds caused by the threat of my permanent record.
Now that I think about it, I want a copy of my permanent record. I have my rights! The Freedom of Information Act should just about do it and I am demanding a copy! So please, if anyone knows what governmental agency archives our permanent records, contact me. I need to know.
No, the terrorist threat of my youth was not the threat of Soviet atom bombs being dropped on the corner of Baldwin and Sierra Madre Boulevard. It was just the haunting threat of my Permanent Record.