Inside the News Net
Sierra Madre Business Web Pages ($125/year, with dedicated domain name, add $50 - Sierra Madre businesses only)
---
Premium Advertiser Web Pages ($250/year, with dedicated domain name, add $50 - non-Sierra Madre businesses allowed, includes premium link placement and logo)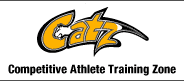 **************
*************
---
Arnold's Frontier Hardware & Gifts
Rambo, Century 21 Village Realty
Gem Plumbing, Heating and Air Conditioning
Gwen Gordon, Fine Art/Graphic Design Solutions
Hands 2 Health Wellness Center, Dr. Teresa Smith, Chiropractor
Harlequin Art Gallery and Restoration
Moe's Automotive Service Center
Redstone Commercial Real Estate
Reni Rose, Prudential CA Realty
Ruth Richardson, Fine/Portrait Artist
Jim Heasley Memorial Service
Photos from the service and post service reception
Henry Van Dyke poem from program "Gone From My Sight"
More about Jim, including mulepacking photos
Older American of the Year Banquet, 2002, w/video of Jim relating stories about old-time Sierra Madre
A graveside service was held at 4 pm on July 23, 2002, the Reverend Michael Bamberger presiding. The Sierra Madre Volunteer Fire Dept., VFW Post 3208, and Sierra Madre Search and Rescue were all in attendance to honor this town icon, who moved here in 1920. The service began with the playing of "Wind Beneath My Wings." Rev. Bamberger cleared up two misconceptions about Jim. Jim's father Roy, was a fire chief, and had the baseball field named after him. Jim was a mule packer, a fireman, a WWII veteran, a loving husband, father, and grandfather, we were told. Rev. Bamberger led the audience in the reading of the 23rd Psalm, and read some words written by Jim's grandchildren, including a moving reference to it now being Jim's "turn to go riding off into the sunset...." Fire Dept. representatives folded the flag and presented it to a VFW representative, who presented it to Jim's widow, Barbara. Taps was played during the presentation of the colors. A reception followed immediately after the service at SM Fire Station 41. Click on the picture below to see a full-sized picture, or the link to download video from the service. Also featured in the service was Psalm 121 and a reading from Corinthians, 4:16-5:9
| | | | | |
| --- | --- | --- | --- | --- |
| Pre-ceremony | | Members of the VFW | | |
| | Rev. Bamberger and the Fire Dept. | Jim's empty hat and rope | Rev. Bamberger blesses the coffin | Presentation of the Colors |
| Presentation of the Colors | The station's flag was at half mast | There was a good crowd to honor this legend | | |

Opening Song, Wind Beneath My Wings
Rev. Bamberger discusses Jim's accomplishments
Partial reading of one of Jim's Grandkid's thoughts
Presentation of colors to Mrs. Heasley, with Taps
Gone From My Sight by Henry Van Dyke
I am standing upon the seashore. A ship at my side spreads her white sails to the morning breeze and starts for the blue ocean. She is an object of beauty and strength. I stand and watch her, until at length she hangs like a speck of white cloud, just where the sea and sky come to mingle with each other.
Then someone at my side says: "There, she is gone!"
"Gone where?"
Gone from my sight. That is all. She is just as large in mast and hull and spar as she was when she left my side, and she is just as able to bear her load of living fright to her destined port.
Her diminished size is in me, not in her. And just at the moment when someone at my side says: There, she is gone!" there are other eyes watching her coming, and other voices ready to take up the glad shout: "Here she comes!"
And that is dying.