Inside the News Net
Sierra Madre Business Web Pages ($125/year, with dedicated domain name, add $50 - Sierra Madre businesses only)
---
Premium Advertiser Web Pages ($250/year, with dedicated domain name, add $50 - non-Sierra Madre businesses allowed, includes premium link placement and logo)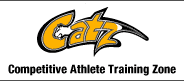 **************
*************
---
Arnold's Frontier Hardware & Gifts
Rambo, Century 21 Village Realty
Gem Plumbing, Heating and Air Conditioning
Gwen Gordon, Fine Art/Graphic Design Solutions
Hands 2 Health Wellness Center, Dr. Teresa Smith, Chiropractor
Harlequin Art Gallery and Restoration
Moe's Automotive Service Center
Redstone Commercial Real Estate
Reni Rose, Prudential CA Realty
Ruth Richardson, Fine/Portrait Artist
Sierra Madre News Net Letters to the E-ditor
Please submit your letters to the E-ditor here. They will be posted upon receipt. I do not have the space limitations of print media, so say what you want, and use as many words as you need. But remember, web-surfers usually move around quickly, and the more you have to say, the more chance there is that it will only be partially read by the viewers.
If requested, I will post your letters with initials and city of residence only, however, to be posted, I will need you to submit the letter with a name and phone number for verification purposes. If you do not want your name posted, you must say so, and then we will use initials and city of residence only..
Sierra Madre News Net accepts no responsibility for the content of the letters from its readers. Sierra Madre News Net reserves the right to withhold and/or edit letters, though it will make every attempt to express your views with as little change as possible.
Please try to refrain from personal attacks. Let's try to keep it constructive, and allow others the right to disagree.
---