Inside the News Net
Sierra Madre Business Web Pages ($125/year, with dedicated domain name, add $50 - Sierra Madre businesses only)
---
Premium Advertiser Web Pages ($250/year, with dedicated domain name, add $50 - non-Sierra Madre businesses allowed, includes premium link placement and logo)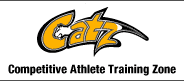 **************
*************
---
Arnold's Frontier Hardware & Gifts
Rambo, Century 21 Village Realty
Gem Plumbing, Heating and Air Conditioning
Gwen Gordon, Fine Art/Graphic Design Solutions
Hands 2 Health Wellness Center, Dr. Teresa Smith, Chiropractor
Harlequin Art Gallery and Restoration
Moe's Automotive Service Center
Redstone Commercial Real Estate
Reni Rose, Prudential CA Realty
Ruth Richardson, Fine/Portrait Artist
Longtime Sierra Madre Resident Karl Teigler Passes Away in Kokomo
Easter Sunday, April 12, 2009
Karl Edward Teigler, longtime Sierra Madre resident and volunteer, passed away Easter morning shortly after midnight. Karl had been suffering and in pain due to cancer, according to his wife Ruth.
Karl had just celebrated his 94th birthday on Thursday, April 9th. He and Ruth would have celebrated their 67th

anniversary in June. "He was twenty-seven before I could catch him," said Ruth. They were married in Rochester, N.Y. on June 27, 1942.

Karl was born on April 9, 1915, to Fredrick and Marie (nee Kumph) Teigler, Buffalo, N.Y.
After graduating high school, he attended college. He worked for Picker Electric Co., selling, installing, and maintaining X-ray equipment. During the second World War, he worked with high-energy X-ray equipment in support of the Manhattan Project. After the war, and until he retired, Karl worked for the General Electric Co., residing in Tyler, Texas and then moving to Sierra Madre in 1963. After many years in Sierra Madre, Karl and Ruth, moved to Kokomo to be closer to their daughter.
In Sierra Madre, he was very active in the community. He served the city as assistant treasurer. He served on the National Committee on Aging. Karl worked on the Senior Master Plan and on the Youth Master Plan for the City of Sierra Madre.
He received awards from the County of Los Angeles on Older Americanís Recognition Day, May 11, 1994. He also received awards from the City of Sierra Madre for his work on the Senior and Youth Master Plans.


Karl was raised a Lutheran. After he married Ruth, he joined the Episcopal Church. He was active in church affairs. He taught Sunday School and was involved in establishing a new Episcopal Church in Tyler, Texas.
He was preceded in death by his son, Timothy, his parents, his sister and brothers.
He is survived by his wife, Ruth, now of Kokomo; his daughter, Dian Teigler, Carson City, Nev.; his daughter, Katherine, and her husband, Dr. James Scheffler, Kokomo; and his daughter-in-law, Louise Teigler, Carson City, Nev.
A memorial service will be held at 1 p.m. Friday at St. Andrew Episcopal Church. The family will receive friends after the memorial service at St. Andrew. A committal service and burial of Karlís remains will be at 10 a.m. May 9 in Sierra Madre.
The family will welcome memorial contributions, in lieu of flowers, to St. Andrew Church or to the American Cancer Society.
Shirley & Stout Funeral Home is assisting the family with arrangements. Messages of condolence may be left online at www.shirleyandstout.com.