Inside the News Net
Sierra Madre Business Web Pages ($125/year, with dedicated domain name, add $50 - Sierra Madre businesses only)
---
Premium Advertiser Web Pages ($250/year, with dedicated domain name, add $50 - non-Sierra Madre businesses allowed, includes premium link placement and logo)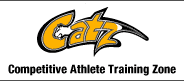 **************
*************
---
Arnold's Frontier Hardware & Gifts
Rambo, Century 21 Village Realty
Gem Plumbing, Heating and Air Conditioning
Gwen Gordon, Fine Art/Graphic Design Solutions
Hands 2 Health Wellness Center, Dr. Teresa Smith, Chiropractor
Harlequin Art Gallery and Restoration
Moe's Automotive Service Center
Redstone Commercial Real Estate
Reni Rose, Prudential CA Realty
Ruth Richardson, Fine/Portrait Artist
(5/14/08) Charles Andrese Passes Away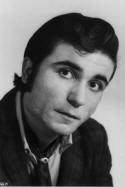 Charles Andrese died Friday, May 9. He co-founded the Sierra Madre Playhouse in 1980 and has been its principal visionary ever since. Initially, he was involved in acting in and directing playhouse productions; later, along with Stan Zalas, he concentrated on the artistic and business management of the enterprise. The two set very high artistic standards, and, despite a perennial shortage of funds, the playhouse acquired a well-deserved reputation for excellence.
For many years, Charles was the persona of the playhouse, taking phone reservations, greeting patrons, serving cookies and punch at intermission, seeing patrons out after the play, and cleaning up once they had left. He seemed to know everyone personally, frequently reserving preferred seats for special patrons. (In those days, those in the know brought their own seat cushions to protect themselves from protruding springs).
Andrese fell ill in 1995, and was able to attend his beloved "Masterpiece Theater" on only a few occasions since. However, he remained its Artistic Director, selecting plays and directors with an unerring eye for good, family entertainment. He corresponded frequently with his many friends and kept abreast of what was going on in the playhouse and the city.
The family has not released information on what memorials may be planned.