Inside the News Net
Sierra Madre Business Web Pages ($125/year, with dedicated domain name, add $50 - Sierra Madre businesses only)
---
Premium Advertiser Web Pages ($250/year, with dedicated domain name, add $50 - non-Sierra Madre businesses allowed, includes premium link placement and logo)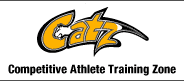 **************
*************
---
Arnold's Frontier Hardware & Gifts
Rambo, Century 21 Village Realty
Gem Plumbing, Heating and Air Conditioning
Gwen Gordon, Fine Art/Graphic Design Solutions
Hands 2 Health Wellness Center, Dr. Teresa Smith, Chiropractor
Harlequin Art Gallery and Restoration
Moe's Automotive Service Center
Redstone Commercial Real Estate
Reni Rose, Prudential CA Realty
Ruth Richardson, Fine/Portrait Artist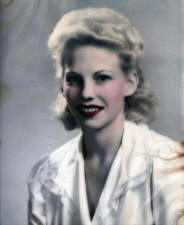 Margaret Osti Passes Away Margaret Estelle Osti Maxwell, the wife of David Caesar Osti, died peacefully in her sleep at her home in Arcadia California on Sunday morning August 16th, 2009 at the age of 85.
Margaret was born at Angeles Hospital on August 19, 1923 in Los Angeles, California to parents Elmer Gleason Maxwell and Marguerite Adell Maxwell (Maiden Name Bond) of Seattle, Washington. Her father served as an electrician in the Navy and her mother was a homemaker. Margaret graduated from Bothell High School and at age 19 went on to work as a cook during World War II at the US Bremerton Naval Base in Washington. When Marge was 21 she moved to Detroit, Michigan where she lived for 6 years. In 1949 she moved to Azusa, California and then to Arcadia where she lived with her husband Dave for the past 52 years. In addition to being the mother of seven children, Marge enjoyed a variety of occupations over the years. She worked as an elevator operator, a movie theater usher, a short order cook, and a waitress. In the early seventies Marge worked as a food server at both The British Home and the Sierra Madre Convalescent Home in Sierra Madre, California.
Margaret is survived by her husband of fifty years, David Caesar Osti. Margaret was not only the mother of seven children, she also had seventeen grandchildren, thirty-eight great grandchildren, and four great, great grandchildren, ending with a grand total of sixty-six offstpring, not including spouses. Margaret has planted a very large and beautiful family tree that continues to grow each year. Margaret is also survived by her sister Mary Lou Hendricks and her husband Bill, of Alta Loma, CA.
Margaretís seven children and their spouses are: Edward William Allor, Jr. and his wife Bonnie of Garberville CA, Judith Lynn Allor-Wendler of Elk Grove, CA, Cathy Ann Allor-Berger and her husband Jay of Big Bear, CA, Richard Michael Allor and his wife Debbie of Sierra Madre, CA, Patricia Dawn Allor-Cummings and her husband Greg of Oceanside, CA, Teresa Maria Osti of Arcadia, CA, David Valentino Osti and his wife Ellen of Sierra Madre, CA.
Margaret will join her predeceased beloved children Ricky and Teri: Richard Michael Allor 4-29-50 to 03-8-98 passed at the age of 48 and Teresa Maria Osti 9-28-59 to 5-6-82 passed at the young age of 22.
A memorial service is planned to be held in Sierra Madre, California, the date and time will be announced once all arrangements have been made.