Inside the News Net
Sierra Madre Business Web Pages ($125/year, with dedicated domain name, add $50 - Sierra Madre businesses only)
---
Premium Advertiser Web Pages ($250/year, with dedicated domain name, add $50 - non-Sierra Madre businesses allowed, includes premium link placement and logo)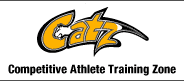 **************
*************
---
Arnold's Frontier Hardware & Gifts
Rambo, Century 21 Village Realty
Gem Plumbing, Heating and Air Conditioning
Gwen Gordon, Fine Art/Graphic Design Solutions
Hands 2 Health Wellness Center, Dr. Teresa Smith, Chiropractor
Harlequin Art Gallery and Restoration
Moe's Automotive Service Center
Redstone Commercial Real Estate
Reni Rose, Prudential CA Realty
Ruth Richardson, Fine/Portrait Artist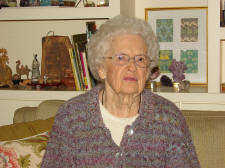 Former Librarian Mary Tumilty Passes Away
September 9, 1914 - July 28, 2010
Mary Tumilty, former librarian at Sierra Madre Public Library and Director of the Library from 1975 to 1984, passed away about 5pm Wednesday afternoon. According to her daughter, Cynthia, in an e-mail received yesterday, "She had a couple of "black outs" Friday and Saturday afternoons, one of them while she was sitting at her computer. She was taken to Huntington Hospital in Pasadena on Saturday evening where she had many medical tests, nothing was found amiss except that she was 95 years old. Her condition just deteriorated, until she died last night.
Her parish priest, Father Michael Bamberger of Ascension Parish Church in Sierra Madre and her lovely caregivers, a mother and daughter - Ileana and Lizbeth, stayed with her for her entire time in the hospital.
She had waited, of course, until her world was in order. On Tuesday, after traveling for seven weeks in South East Asia, I had arrived in Mumbai to be with Adrienne. Adrienne had spoken with mom on Sunday and Monday, and on Tuesday we got to speak with her together. On Wednesday, the last times I called her, she couldn't respond, but I knew she could hear my voice. An hour or two before she died, Father Michael recited the Lord's Prayer. Mom could not speak, but she mouthed the words. I spoke to her for the final time just a half hour before she died. That was 4:40am to me in Mumbai, 4:10 in the afternoon to her."
In a statement on the Library's website, current Library Director Toni Buckner said that "Mary's commitment to the City of Sierra Madre, and her love of the Library in particular, has literally influenced thousands of lives....With her passing, the citizens of Sierra Madre have lost not only a dedicated supporter but also a great friend."
In 1982, Tumilty was Citizen of the Year. It was under her leadership that the Friends of the Library began their annual Wine Tasting, the Art Fair, and their Best Used Book Sales, which, even today, are still responsible for most of the Friends' fundraising. The Friends established the Mary Tumilty Endowment Fund when she retired, and today it stands at more than $70,000.
According to Buckner: "Mary was an accomplished networker, fundraiser, trendsetter and manager. She used these talents during and after her time as City Librarian to improve the Sierra Madre Public Library with three significant projects - the Jameson Sierra Madre Room which now houses the Sierra Madre Historical Archives (1982), the Dickenson Walkway (1983) and the Walt Wesley Computer Literacy Center (1986)."
In her e-mail, Tumilty's daughter said that "Mom will be buried simply next week in the Pioneer Cemetery in Sierra Madre. She, of course, had selected her plot on a high piece of ground so that she can watch the 4th of July parade every year. We will be having a grand celebration for mom on her birthday, September 29, 2010, at 11am, in Sierra Madre -- a high mass with Father Michael Bamberger at Ascension Parish Church and a reception in the Parish Hall."