Inside the News Net
Sierra Madre Business Web Pages ($125/year, with dedicated domain name, add $50 - Sierra Madre businesses only)
---
Premium Advertiser Web Pages ($250/year, with dedicated domain name, add $50 - non-Sierra Madre businesses allowed, includes premium link placement and logo)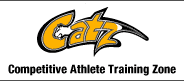 **************
*************
---
Arnold's Frontier Hardware & Gifts
Rambo, Century 21 Village Realty
Gem Plumbing, Heating and Air Conditioning
Gwen Gordon, Fine Art/Graphic Design Solutions
Hands 2 Health Wellness Center, Dr. Teresa Smith, Chiropractor
Harlequin Art Gallery and Restoration
Moe's Automotive Service Center
Redstone Commercial Real Estate
Reni Rose, Prudential CA Realty
Ruth Richardson, Fine/Portrait Artist
Obituary
Patrick Dunning, April 19, 1961 - July 16, 2004.
Patrick, who grew up in Sierra Madre, died of a heart attack on Friday, July 16th, 2004. He was with his family for a weekend outing at their beach house in Rosarito, Mexico when he passed away.

Pat attended grade school in Sierra Madre and graduated from La Salle High School. After working for others for a while, he started a very successful business, Pacific Coast Trucking, in Costa Mesa, CA.

Patrick married Ellen Prior of Newport Beach and they had two sons, Casey, age 8, and Jack, age 7. They were the example of a happy and prosperous family, who enjoyed each others company to the fullest. They resided in Costa Mesa, CA.

Patrick was an exceptional human being who seemed to be loved and cherished by all who knew him. He was always a people person from the time he was a small boy. Other people collected things, Patrick collected friends and all who knew him were better for it. He still had many friends in Sierra Madre and visited the city often.

In addition to his immediate family, Patrick is survived by his parents, Alice & Denis Dunning of Wofford Heights, CA, his sister Lori Sheridan of Sierra Madre, and his brother, Jeff Dunning of Kirkland, Washington.

At his request, Patrick's body was cremated and his ashes were scattered over the Pacific Ocean, the place where he lived and played and dearly loved.