Longtime Sierra Madre Resident Ruth Teigler Passes Away in Kokomo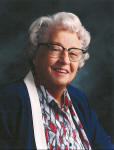 Ruth Jean Teigler, longtime Sierra Madre resident and volunteer passed away on April 21, 2010. Ruth was 89 years old at the time of her passing.
Ruth was born on August 6, 1920 in Newark, NY.
After graduating high school, Ruth attended college in Louisiana. She came back to Rochester New York where she met and married Karl Teigler. They eventually settled in Tyler, Texas before moving to Sierra Madre in 1963. After over 40 years in Sierra Madre, Ruth and Karl moved to Kokomo to be closer to their daughter.
In Sierra Madre, Ruth was very active in the community. She was an active member and president of the Sierra Madre Woman's Club and an avid supporter of the Sierra Madre Rose Float Association. She was a member of the Commission on Aging and ran for a seat on the city council in 2002.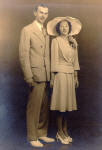 In Tyler, Texas, Ruth was an active member and president of the League of Women Voters and was involved in establishing a new Episcopal Church.
Ruth was preceded in death by her husband, Karl, her son, Timothy, her parents and two brothers.
She is survived by her daughter, Dian Teigler, Carson City, NV; her daughter, Katherine, and her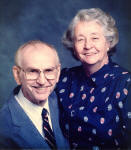 husband, Dr. James Scheffler, Kokomo; and her daughter-in-law, Louise Teigler, Carson City, NV.
Ruth will be laid to rest in Sierra Madre, alongside her beloved husband, Karl.
A graveside service will be held at 10:00 a.m. Saturday, July 17, 2010 at the Pioneer Cemetery, Sierra Madre. The family will welcome memorial contributions, in lieu of flowers, to the Sierra Madre Rose Float Association.
Shirley & Stout Funeral Home is assisting the family with arrangements. Messages of condolence may be left online at www.shirleyandstout.com.