Inside the News Net
Sierra Madre Business Web Pages ($125/year, with dedicated domain name, add $50 - Sierra Madre businesses only)
---
Premium Advertiser Web Pages ($250/year, with dedicated domain name, add $50 - non-Sierra Madre businesses allowed, includes premium link placement and logo)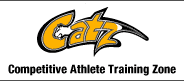 **************
*************
---
Arnold's Frontier Hardware & Gifts
Rambo, Century 21 Village Realty
Gem Plumbing, Heating and Air Conditioning
Gwen Gordon, Fine Art/Graphic Design Solutions
Hands 2 Health Wellness Center, Dr. Teresa Smith, Chiropractor
Harlequin Art Gallery and Restoration
Moe's Automotive Service Center
Redstone Commercial Real Estate
Reni Rose, Prudential CA Realty
Ruth Richardson, Fine/Portrait Artist

(3/16/06) Anderson Named Sierra Madre Older American of the Year
By Bill Coburn and Tim Anderson, photo by Bill Coburn
Russ Anderson, a member of Sierra Madre's World Famous Search and Rescue team, was named Older American of the Year it was announced by the Senior Community Commission. Anderson, who moved to Sierra Madre in 1966, was nominated by the Sierra Madre Search and Rescue Team, of which he has been a member for more than 30 years.
I got a chance to sit down and talk with Russ today, and found out lots of facts like he went to South Pasadena high school, until he was a junior, at which time he attended Pasadena Jr. College (at the time, it served as the City's High School). He and his wife of 48 and a half years, Madeline, have three children, Tim, Gary and Lori (forgot to get the order on that, not sure who's oldest or youngest), and Tim and Lori have provided him with 3 grandchildren, and his first great-grandchild is on the way.
I learned that he's an inventor of equipment for rescue teams, equipment that has been utilized to rescue/save countless people around the world. I learned that he's very proud that he has made 173 platelet donations to City of Hope, to assist those in need due to cancer, and that he's introduced the whole family to donating platelets.
I learned a lot more than that, but I think I'm going to save the rest of it for future articles we'll run leading up to the Older American banquet, which will be held May 4th, at 4:30 in the Senior Center in Memorial Park. And here's why I'm going to hold off on that info.
Last night, I e-mailed Russ's son Tim, who coincidentally is a long-time friend of mine, because in my experience with interviewing Sierra Madre's old-timers, they have a tendency to be quite modest, and humble, and I felt sure that Russ wasn't going to share everything with me. So I asked Tim if a) he had a quote for my article and b) is there "Anything you can tell me about him that he won't bring up because of modesty or being too humble?"
His response says infinitely more than I could tell you from my brief conversation with Russ.
"Hi Bill,
<![if !supportLineBreakNewLine]>
<![endif]>Thanks for asking about my Dad. It's very difficult or maybe impossible to describe the gifts my father has shared with me and the community. Not to mention the rest of the family. I attribute my own success in life to everything my father has taught me over the years. He instilled in me an incredible love for life and respect for my fellow man, all living things for that matter, honesty in business dealings and a healthy work ethic. If I had his energy and workaholic attitude, I'd be a millionaire. I'll have to settle for being rich in life experiences.

Years ago he confided in me that he felt guilty for getting praised for the work he's done because if they (those who praised him) knew how much pleasure he derived from it, that it really isn't work at all. What an incredible attitude!

I think it's great he's being acknowledged for his contributions. I'm sure he will be humbled by it all. In fact there's no way to list all the thing he's had a part in. They range from community work, the Rescue Team, blood and platelet donations, inventions to aid in rescue work (that have been implemented all over the world) and so much more, it's impossible to convey the good he's done that will affect everyone in one way or another.

He's lucky enough to be able to share his gifts with his 3 grandchildren as he has taken them all on numerous back packing trips, rock climbing ventures and general thrill seeking events over the years. We all hope he'll still be able to be active with his great-grandchildren too, coming soon. (I'm going to be a grandpa). If these kids can put the things they've learned from Russell to practical use, there's no way they can fail.
<![if !supportLineBreakNewLine]>
<![endif]>I hope this note gives some insight on the man and the many things he's done that will not be seen by anyone but the people he's affected.

Later,
Tim Anderson"
I couldn't have said it better myself. I won't even try.