Inside the News Net
Sierra Madre Business Web Pages ($125/year, with dedicated domain name, add $50 - Sierra Madre businesses only)
---
Premium Advertiser Web Pages ($250/year, with dedicated domain name, add $50 - non-Sierra Madre businesses allowed, includes premium link placement and logo)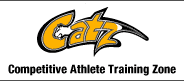 **************
*************
---
Arnold's Frontier Hardware & Gifts
Rambo, Century 21 Village Realty
Gem Plumbing, Heating and Air Conditioning
Gwen Gordon, Fine Art/Graphic Design Solutions
Hands 2 Health Wellness Center, Dr. Teresa Smith, Chiropractor
Harlequin Art Gallery and Restoration
Moe's Automotive Service Center
Redstone Commercial Real Estate
Reni Rose, Prudential CA Realty
Ruth Richardson, Fine/Portrait Artist
Random Observations by Pat Ostrye
Recession or Slow Growth??
by Pat Ostrye
It is hardly news to hear the "powers that be" announcing that we may be heading for a slight recession. Really, now!! The price of gas has gone beyond reason, the prices of homes have been too ridiculous to consider for the past ten years, leading to the current mass foreclosures on those purchased with sub-prime mortgages, and today's Dow was down 306.95 points! No matter what you call it, it spells disaster for millions, with no end in sight.
However, these same financial experts would have us believe that this isn't a Recession, it's only Slow Growth!! What's more, they advocate turning it around just like that, if we would all get out and do more buying to really move the economy. With half the country on strike every other week for one benefit or another, and right now determined to stay that way until someone says "uncle", where would the money come from to spend?! In this day and age, strikes for whatever lofty purpose, help no-one but the heads of unions, who do not risk losing their homes or cars, trying to feed their families on a pittance from the union, or losing their health benefits altogether.
One thing we could say, comparing it to the Great Depression in the 1930s, no-one has been seen jumping out of a window in despair (yet), or lining up at soup kitchens. We like to think this is a more civilized way of losing everything we've worked and planned for in this world of plenty.
I decided to take a look at some trivia for the 1920s and 30s. First of all, the difference in salaries has to be factored into the prices of everything - food, cars, radios and, of course, real estate. Between 1921 and 1934 in Monrovia, CA., a doctor was getting $3382 annually, a nurse $936, teachers $1227 and bus drivers $1373.
A Studebaker cost $3155 (who could afford that?), a Pontiac $745, gasoline 15 cents a gallon, a 7-room house $8000 with $4000 down. Three pounds of hamburger 25 cents, eggs 23 cents a dozen, and on and on. Not surprisingly, food prices were lower in the '30s with the Depression affecting everyone, than they had been in the '20s that were originally thought to be showing great promise. Then, as today, the financial institutions failed and the downward crash enveloped the country. No amount of talk will change what is happening right now. Everyday we hear "Too little, too late."
Comparatively speaking, today's "slow growth" may have a more devastating impact on the nation because we're dealing with billions and trillions of dollars and palatial mansions, as opposed to hundreds of thousands of dollars at the most in the Depression days and ordinary family homes. Besides, this is a more highly-sophisticated and educated society that is reaching for and expecting the moon in all its greedy glory! postrye@netzero.com