Inside the News Net
Sierra Madre Business Web Pages ($125/year, with dedicated domain name, add $50 - Sierra Madre businesses only)
---
Premium Advertiser Web Pages ($250/year, with dedicated domain name, add $50 - non-Sierra Madre businesses allowed, includes premium link placement and logo)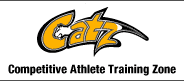 **************
*************
---
Arnold's Frontier Hardware & Gifts
Rambo, Century 21 Village Realty
Gem Plumbing, Heating and Air Conditioning
Gwen Gordon, Fine Art/Graphic Design Solutions
Hands 2 Health Wellness Center, Dr. Teresa Smith, Chiropractor
Harlequin Art Gallery and Restoration
Moe's Automotive Service Center
Redstone Commercial Real Estate
Reni Rose, Prudential CA Realty
Ruth Richardson, Fine/Portrait Artist
Random Observations by Pat Ostrye
"Big Daddy Unruh" - State Assembly Speaker and State Treasurer
Following up on last week's column, with Karen Bass being elected to the position of Assembly Speaker by fellow lawmakers, my very next thoughts were of another very notable Speaker, Jesse Unruh, worthy of "honorable mention", also noted by the the L.A. Times recently.
As I mentioned before, the Monrovia City Council hadn't had a Democrat on the council since 1924 when Walter Dunn, Sr. was a member and then Mayor, until my late husband, Peter, was elected in 1958 and served until 1968, the era of Governor Pat Brown and Jesse Unruh. This being a very Democratic Administration, through my husband's visits to sacramento as the lone Democrat from the Monrovia Council, there was much contact with both the Governor and Jesse Unruh who became a member of the State Assembly in 1954 and in 1959, authored the California's Unruh Civil Rights Act, which outlawed discrimination in housing or employment and was a model for later reforms that were enacted nationally in the '60s and '70s, according to information easily attainable on the internet.
Unruh, also known as "Big Daddy Unruh", was Speaker of the Assembly from 1961 to 1969 and an essential figure and delegate to the National Convention from California in 1960, assisting keeping suspect Sirhan Sirhan from the reach of angry Kennedy supporters at the assassination of Robert Kennedy in 1968. From 1974 until his death in 1987, he then served as State Treasurer.
That brings me to my time on the City Council in 1974, also being the only Democrat. The City had applied for state funding for various redevelopment projects and had plans drawn up for the various projects, making Monrovia eligible when and if Governor Jerry Brown signed the required bill. I was delegated, accompanied by Mayor Bob Bartlett and City Manager Ken Starbird, to be in Sacramento when Unruh's office opened, although noone knew yet if the bill had been signed. It had been, at midnight. We were first in line and welcomed by Unruh's deputy Mr. Siegmiller (I can't remember his first name), whom I knew well from the Democratic Party affairs and, he lived nearby in Sierra Madre at that time. Happily, Monrovia was awarded the nearly $500,000, big money in those days. I then made the return trip two weeks later to pick up the check.
Here are two of Unruh's famous quotes: "Money is the mother's milk of politics", and "Winning isn't everything but losing is nothing", said after losing the gubernatorial election in 1970.