Inside the News Net
Sierra Madre Business Web Pages ($125/year, with dedicated domain name, add $50 - Sierra Madre businesses only)
---
Premium Advertiser Web Pages ($250/year, with dedicated domain name, add $50 - non-Sierra Madre businesses allowed, includes premium link placement and logo)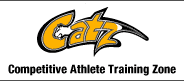 **************
*************
---
Arnold's Frontier Hardware & Gifts
Rambo, Century 21 Village Realty
Gem Plumbing, Heating and Air Conditioning
Gwen Gordon, Fine Art/Graphic Design Solutions
Hands 2 Health Wellness Center, Dr. Teresa Smith, Chiropractor
Harlequin Art Gallery and Restoration
Moe's Automotive Service Center
Redstone Commercial Real Estate
Reni Rose, Prudential CA Realty
Ruth Richardson, Fine/Portrait Artist
Random Observations by Pat Ostrye
What I Could Have, Might Have, Should Have Done!!
After reading today's Parade Magazine with the annual report on What People Earn, I'm sure half of the population is wondering, "why didn't we have this kind of reference forty years ago?!" and the other half is deciding immediately to guide their children into the entertainment world. I just realized there were no athletes mentioned. Of course, that is another world altogether. If their earnings were published, there would be no stopping the fathers of Little Leaguers who are creating enough chaos in the field of sports as it is.
The very prominent photo on the front page is of the 15 year-old singer who makes $18.2 million!! All through the report there are entertainers of all ages and descriptions making from $18,400 to Spielberg's $110 million. Meredith Vieira makes only $10 million, while Dr. Phil comes in at $90 million.
In the field of Health Care, the article states that Pharmacy technicians average $12.32/hour, while medical transcribers can earn $17/hour. A Dermatologist averages $390,274/yr and a plastic surgeon manages to get $412,000. Compare that with the Hospital CEO who earns $91,400 and the Pediatrician getting $180,000.
Now here's one for aspiring journalists: Comic-book publisher, $110,000. Moving right along, how about getting some good training for our pets! Leona Helmsley's dog makes $12 million.
When our youngsters were spending summers at recreation programs sponsored by the Parks and Recreation Department, one of the little gals showed real talent at the carom board. That was a sure signal for us to head her into the magnificent table game of billiards. One of the front page photos proclaims a woman billiard player making $650,000, while this young carom-player grew up to be a teacher of ESL at the University of San Diego. However, I'll alert her; she is still young enough to change careers.
Bounty Hunter, there's a great career, paying $74,000, but we should all have been hedge-fund managers. Since it pays the really top money - $3.5 billion, just how does a hedge fund manager earn his keep?! I looked it up and here goes, "to protect with qualifications that allow for unstated contingencies or for withdrawal from commitment". I guess there isn't a quick course in that type of money-making but Suzie Ormand of TV Financial Analyst fame would probably have the quick answers.
I know it's too late to help the next generation but perhaps I should forward this copy of Parade to the grandchildren to give them a foot-up on just where and how to pursue a super-lucrative career!! postrye@netzero.com