Inside the News Net
Sierra Madre Business Web Pages ($125/year, with dedicated domain name, add $50 - Sierra Madre businesses only)
---
Premium Advertiser Web Pages ($250/year, with dedicated domain name, add $50 - non-Sierra Madre businesses allowed, includes premium link placement and logo)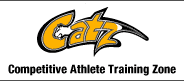 **************
*************
---
Arnold's Frontier Hardware & Gifts
Rambo, Century 21 Village Realty
Gem Plumbing, Heating and Air Conditioning
Gwen Gordon, Fine Art/Graphic Design Solutions
Hands 2 Health Wellness Center, Dr. Teresa Smith, Chiropractor
Harlequin Art Gallery and Restoration
Moe's Automotive Service Center
Redstone Commercial Real Estate
Reni Rose, Prudential CA Realty
Ruth Richardson, Fine/Portrait Artist
Random Observations by Pat Ostrye
From Spring Fever to Summer Fun!
Spring parties are winding down as summer vacations get started, and, isn't it great not to do much thinking for at least two more months?! However, for parents of young school children, that thinking may start a little sooner, say maybe in one month, as the kids get "bored"?
In the meantime, Charlotte Schamadan, editor of Quota's monthly newsletter and also Past International President of Quota, reports on several recent events ending the season more or less, in this month's edition of Monrovia/Duarte's Quota Tid-Bitz. One of the most recent events was the fund-raising dinner for the San Gabriel Valley's Habitat for Humanity, held on the grounds of Ambassador Auditorium in Pasadena. Among the Quotarians present were: Charlotte and Lee Schamadan, June and Norm Shafer, Kris and Don Mariconda, Donna and Dave Baker, Betty Sandford and her daughter Randy with husband David Smith. The City of Monrovia was a major sponsor of the evening and is providing the Sherman Ave. property on which the Monrovia homes will be built. Donna Baker heads the Monrovia Women's Build team which also includes Monrovia Quotarians, Charlotte and Monrovia Librarian Monica Greening.
Other Monrovians attending were Marlene and Clyde Stelling, Mary Ann and Corey Lutz, Sharon Mullenix, Francie and Dave Cash and Mayor Rob Hammond.
The Monrovia/Duarte Quota Club lucks out this summer with International holding its Annual Quota Convention, not only in the U.S. but right in San Jose, California. The dates are July 10-14 at the Fairmont Hotel in downtown San Jose. Among the 150 already registered from the West Area of Quota are aforementioned PIP Charlotte, June Shafer, Governor of the 25th District, Ferne Petrie, new President of Monrovia/ Duarte club and Emilie Kendrick, a past president of Monrovia.
The West Area Quotarians are also busy making preparations for the Annual West Area Meeting to be held in Reno at the Circus Circus Hotel, October 24-26. It speaks for itself that this is a traditionally well-attended fun (could be profitable?) trip as well conducting Quota business.
One more item - 'tis the time of year to announce Quota's Volunteer of the Year. This year, happily, it is Joan Bonholtzer, the prime benefactor for Monrovia's annual Salute to Staff fund-raiser, every year generously donating sponsorship funds and the famous FIDM tote bags for 200 guests. Joan and husband Jack are investors and partners in the Fashion Institute of Design and Merchandising (FIDM). Joan is also a hard worker, contributing much time, energy and encouragement to other members of Monrovia's group. Congrats to you, Joan!!