Inside the News Net
Sierra Madre Business Web Pages ($125/year, with dedicated domain name, add $50 - Sierra Madre businesses only)
---
Premium Advertiser Web Pages ($250/year, with dedicated domain name, add $50 - non-Sierra Madre businesses allowed, includes premium link placement and logo)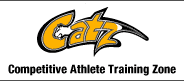 **************
*************
---
Arnold's Frontier Hardware & Gifts
Rambo, Century 21 Village Realty
Gem Plumbing, Heating and Air Conditioning
Gwen Gordon, Fine Art/Graphic Design Solutions
Hands 2 Health Wellness Center, Dr. Teresa Smith, Chiropractor
Harlequin Art Gallery and Restoration
Moe's Automotive Service Center
Redstone Commercial Real Estate
Reni Rose, Prudential CA Realty
Ruth Richardson, Fine/Portrait Artist
Random Observations by Pat Ostrye
Notable Revelations About Our Presidents!
I have always maintained that any debatable thought or discussion can be rationalized to one's own particular advantage. Consequently, I have rationalized that more viewers out there have NOT seen than those who have, an article on Presidential Puzzles by Ian Randal Strock, in the L.A. TImes on the Fourth of July. I have also rationalized that Strock's revelations are much more interesting than anything I might offer. So here goes!
Presidential Puzzles sets forth sixteen multiple-choice questions about the presidents. Luckily, Strock also includes the answers. First off, "Who was the youngest president at the time of his Inauguration?" Of the four very logical choices, it turned out to be Teddy Roosevelt who was just two months shy of his 43rd birthday, whereas, Jack Kennedy was just past his 43rd birthday. Number three asks who was the only one to have run for the presidency unopposed; James Monroe, who was the fifth president. I didn't know that anyone was ever unopposed, although many years ago I did make a list of all of the presidents with their vice-presidents so that I'd have it handy, also, all of the states with their capitols. So much for putting all of that to memory!
I thought number five was interesting: "Who was the only president to serve as speaker of the House?" It was James Polk. Then number six asks who was the only president to serve on the Supreme Court: William Taft. Number eight takes much too much thinking: "Name the one president who both preceded and was succeeded by the same other president?" Benjamin Harrison. Now, " Who preceded and succeeded him?" Grover Cleveland.
I think numer ten is appropriate: "Which president was born on the Fourth of July?" Calvin Coolidge. Number thirteen is a little confusing: "Who is the only president buried in Washington?" Woodrow Wilson. He is buried in the National Cathedral. Number eleven asks if we know which three presidents died on the Fourth of July: John Adams and Thomas Jefferson, within hours of each other on July 4th, 1826 and James Monroe, in 1831.
Who was the only president to be sworn in by a woman? Lyndon Johnson, following JFK's assassination in Dallas, on Air Force One by federal Judge Sarah T. Hughes.
Finally, "Which president was a POW?" Andrew Jackson who was a 14-year-old messenger during the Revolutionary War when he was captured by the British and held for two weeks. Incidentally, Ian Strock is the author of "The Presidential Book of Lists", coming out in December. I wonder if Alex Trebeck knows about this for his also informative Jeopardy show!