Inside the News Net
Sierra Madre Business Web Pages ($125/year, with dedicated domain name, add $50 - Sierra Madre businesses only)
---
Premium Advertiser Web Pages ($250/year, with dedicated domain name, add $50 - non-Sierra Madre businesses allowed, includes premium link placement and logo)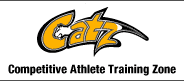 **************
*************
---
Arnold's Frontier Hardware & Gifts
Rambo, Century 21 Village Realty
Gem Plumbing, Heating and Air Conditioning
Gwen Gordon, Fine Art/Graphic Design Solutions
Hands 2 Health Wellness Center, Dr. Teresa Smith, Chiropractor
Harlequin Art Gallery and Restoration
Moe's Automotive Service Center
Redstone Commercial Real Estate
Reni Rose, Prudential CA Realty
Ruth Richardson, Fine/Portrait Artist
Students at Bethany Christian School Celebrate Pi Day
Friday, March 14, 2008
By Bill Coburn
Students from Bethany Christian School joined math enthusiasts around the world in their celebration of Pi day, on of course, 3/14. They did not take it to the extreme, however, and celebrate Pi second, which would have been on 3/14 at 1:59:26.
Teacher Ryan Kloostra started the festivities by providing a little history of Pi for the students, noting that Pi was first used at about 1,900 B.C. by the ancient Babylonians. Ancient Egyptians used Pi at about 1600 B.C. Mathematicians in the modern era began using the sign for Pi in the 1700s.
According to Wikipedia "The first Pi Day celebration was held at the San Francisco Exploratorium in 1988, with staff and public marching around one of its circular spaces, and then consuming fruit pies; the museum has since added pizza pies to its Pi Day menu. The founder of Pi Day, the "Prince of Pi", is Larry Shaw, now retired from the Exploratorium, but still helping out with the celebrations.
After Mr. Kloostra completed his background of Pi day lesson, the students were released to the school grounds, where they identified circular items, and determined the radius, the circumference, and the volume of the item. Following this activity, the students returned to the classroom, where two of the students recited from memory as far into the Pi formula as they could. The formula itself, with the help of computers, has been calculated to more than one trillion digits past the decimal. The two students, in a remarkable display of memorization, got to 116 and 124 digits past the decimal. See videos by clicking on the link below.
As much as the students seemed to be enjoying their time on the grounds working with the formula, and cheering on their fellow students during the recitation of Pi, there was no doubt that their favorite part of the event was the end. After completing their exercises, the kids were all treated to some Pi(e).
Click an image to enlarge. To view videos from Pi Day, click here.