Inside the News Net
Sierra Madre Business Web Pages ($125/year, with dedicated domain name, add $50 - Sierra Madre businesses only)
---
Premium Advertiser Web Pages ($250/year, with dedicated domain name, add $50 - non-Sierra Madre businesses allowed, includes premium link placement and logo)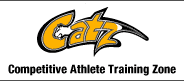 **************
*************
---
Arnold's Frontier Hardware & Gifts
Rambo, Century 21 Village Realty
Gem Plumbing, Heating and Air Conditioning
Gwen Gordon, Fine Art/Graphic Design Solutions
Hands 2 Health Wellness Center, Dr. Teresa Smith, Chiropractor
Harlequin Art Gallery and Restoration
Moe's Automotive Service Center
Redstone Commercial Real Estate
Reni Rose, Prudential CA Realty
Ruth Richardson, Fine/Portrait Artist
Reception Held As Roger Lowe Retires As Sierra Madre Fire Chief
Tuesday, Feb. 12, 2008 Photos Video
By Bill Coburn
The outdoor foyer at City Hall, under the wistaria covered pergola, and situated between City Hall and the Fire Station where the honoree spent so many hours over the last three plus decades, was the setting of a retirement ceremony (retiring as Chief, he's still serving) held on Tuesday, Feb. 12th to recognize Sierra Madre Fire Chief Roger E. Lowe, who has served on the Fire Dept. for thirty-three years, the last six of which were served as Chief.
Among the honored guests were John Nielsen, Fire Chief for the City of La Habra Heights, who presented a "trophy" to Lowe on behalf of the Los Angeles Area Fire Chiefs Association. Chief Nielsen added that he was very pleased to hear that the Sierra Madre Paramedics Program is working out so well. The Sierra Madre Fire Department used the La Habra Heights model when creating its Paramedic Program. Also on hand, and recognizing Lowe for his service were Tony Trabbie (Fire Chief, City of Arcadia), Mark Fasick (Fire Marshal, City of Pasadena), and David Odell (Deputy Chief, City of Arcadia).
Among the representatives of the Sierra Madre Fire Department that were on hand were Assistant Chief Steve Heydorff, Fire Marshal Rich Snyder, and Battalion Chief Bob Burnett. Lowe's wife Scarlett, his daughter Kristine (who is a member of the Sierra Madre Fire Dept.), and his parents, Eugene and Virginia Lowe were also among the crowd on hand to recognize Chief Lowe.
After Norma Pontello of State Senator Bob Margett's office presented Lowe with a certificate of commendation from the California State Senate, Mayor Enid Joffe presented Chief Lowe with a "tile" bearing the City seal recognizing Lowe's thirty-three years of "dedicated community service."
Lowe spoke briefly about his time on the department, starting by acknowledging that the "Fire Chief is only one guy, and he really depends on the people that he has working for him….we have a tremendous number of people that work with us, and that is really the success of the organization." He thanked the officers, and a few others in attendance, singling out Roger Keith, a former Fire Chief in town, whom he said served a few years before him, noting that "his leadership filtered on through and still continues, so hopefully there is a legacy that I can leave and that it can work just like Roger's…" He thanked his wife Scarlett for "putting up with all this for thirty-three years" and noted that he's "leaving Kristine and the firefighters in good hands."
City Council Member John Buchanan then spoke, and stated that when he joined the City Council, the City had commissioned a report on the Fire Dept., called the Citygate report, noting that it complimented the Department, but also included a "litany" of areas that could be improved, both smaller items and a few larger items that needed to be addressed. He added that Chief Lowe had two avenues that he could have followed. One, which Buchanan stated would be a "common instinct," would be to become defensive about his department, but instead Buchanan said Lowe "noted the many positive things in the report, and noted the challenges the report put to the City…recognized those as challenges that needed to be addressed…and what we got out of that was an ad hoc committee to study the fire department, to study what its needs are and how to fund it." Buchanan noted that the Citygate report estimated that 40% of the Department's calls required paramedic services, the ad hoc committee's estimate was at 60%, and that now that the paramedic program is in place, the actual result is that 85% of calls call for a paramedic level response. Buchanan continued "Under Roger's leadership, we gained a paramedic service, increased fire department training, we are as good a partner as we can be with Area C cities as a volunteer force, we are continuing to enhance the opportunities for our firefighters, and rather than taking that Citygate report as a criticism, it became a platform for greater successes down the road, Roger, you deserve a lot of credit for that, and we are very proud that you took leadership in that area, and we are a safer and better city as a result, so thank you."
After all the speeches and presentations, guests stayed around and enjoyed refreshments, punch and cake.
According to City Manager Elaine Aguilar, the process for selecting a new chief is ongoing, and that in the interim, Assistant Chief Steve Heydorff is the acting Chief of the Department. Aguilar stated that applicants are screened to determine which applicants meet the minimum requirements. After the screening process is complete, the qualified applicants than receive an interview with the members of the Department. Upon successful completion of the Department interview, a "professional panel" interview is conducted. Members of the panel include various Chiefs from other local agencies. The third step in the process is an interview with the City Manager, followed by selection of a Chief by the City Council. Ms. Aguilar estimated the process will take approximately two months.
| | | | |
| --- | --- | --- | --- |
| Amazing what they can do with cakes, these days, eh? | Chief Lowe and his wife Scarlett | Ditto, but add flowers | Chief talks with some former colleagues |
| Scarlett and Chief Lowe are joined by daughter Kristine | Stephen Heydorff (Asst. Chief, Sierra Madre), Tony Trabbie (Fire Chief, City of Arcadia), Chief Lowe, Mark Fasick (Fire Marshal, City of Pasadena), John Nielsen (Fire Chief, City of La Habra Heights), David Odell (Deputy Chief, City of Arcadia). | Council member John Buchanan, Mayor Enid Joffe, Chief Lowe | Chief Lowe cuts the first slice of cake |
| Scarlett joins him in cutting the second slice | Various chiefs chatting as Sue Clifton takes a pic | Kristine Lowe, Chief Lowe's parents Virginia and Eugene Lowe, Roger Lowe | Now we know what happened to that cake |
| | Various commendations / proclamations | | |