Inside the News Net
Sierra Madre Business Web Pages ($125/year, with dedicated domain name, add $50 - Sierra Madre businesses only)
---
Premium Advertiser Web Pages ($250/year, with dedicated domain name, add $50 - non-Sierra Madre businesses allowed, includes premium link placement and logo)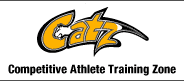 **************
*************
---
Arnold's Frontier Hardware & Gifts
Rambo, Century 21 Village Realty
Gem Plumbing, Heating and Air Conditioning
Gwen Gordon, Fine Art/Graphic Design Solutions
Hands 2 Health Wellness Center, Dr. Teresa Smith, Chiropractor
Harlequin Art Gallery and Restoration
Moe's Automotive Service Center
Redstone Commercial Real Estate
Reni Rose, Prudential CA Realty
Ruth Richardson, Fine/Portrait Artist
SM Rotary Honors Local Teachers
Tuesday, April 20, 2004
Click here for photos from the breakfast
At its Tuesday, April 20th meeting at the Senior Center, Rotary Club of Sierra Madre honored teachers from each of Sierra Madre's schools. The principal of each school introduced the teacher they were honoring. Selected to be honored this year were: Joann Harabedian from St. Rita's, introduced by Principal Sister Patrice Cantrell; Helen Pontarelli from Sierra Madre School, introduced by Principal Ty Gaffney; Marianne Ryan from Gooden School, introduced by Co-head of School Sandy Towner; Nabil Gurguis from Bethany Christian, introduced by Principal Jim Lugembeuhl; and Tim Lewis from Alverno High School, introduced by Principal Ann Gillick. Ms. Gillick oversees the program to honor teachers for the Rotary Club.
After Rotary President Rudy Hayek called the meeting to order, he called on Ann Gillick, chair of the Teacher's Committee for Rotary, to begin the honoring of the teachers. Ms. Gillick spoke briefly about the importance of teachers, and among other things, quoted Lee Iacocca, who said that "In a completely rational society, the best of us would be teachers and the rest of us would have to settle for something else." Gillick stated that she agreed with Iacocca, with one exception, she feels that "Right now, the best of us ARE teachers."
Gillick then introduced Sister Patrice Cantrell of St. Rita's, who was there to honor Joanne Harabidian, who oversees the schools computer science class. She is Cantrell's Ass't. Principal, has helped grow the computer science lab from ten computers to 35, all networked. She has also instituted the LEAPS after-school program for St. Rita's.
Next was Principal Ty Gaffney of Sierra Madre/Mesa School. He noted that his nominee, Helen Pontarelli is a mentor teacher, recognized by both PUSD and the County of Los Angeles for being a "teacher of excellence." He praised her for listening to her students in 1994 when they told her about a Japanese Garden that used to be on campus, and her "willingness to let kids dream" as they researched the garden, raised funds and re-built the garden. He applauded her for continuing to write grants and hold fundraisers to maintain the garden, and for the benefit of the school.
Gooden School's Co-head of School Sandy Towner then introduced Marianne Ryan, praising her for her 8 years of teaching kindergarten, and greeting a new class of 5-year olds each year as they venture into "Big School." She stated that one of the most distinguishing things about Ryan is the "model she sets for our (Gooden) community of community service." She also praised Ryan for overseeing a buddy program which bonds the older students in the school with the younger ones, teaching the older students responsibility for the younger ones, while teaching the younger ones that the big kids are "not something to be feared."
Bethany Christian principal Jim Lugembeuhl noted that he remembers especially his music teachers, because "music teaches the soul" while other studies are more intellectual. He praised music teacher Nabil Gurguis for his work with Bethany students, noting that for the last several years under Gurguis direction, Bethany School's choirs have achieved near perfect scores in competition, his piano students have received near perfect scores in their recitals, and that for the last few years, Bethany has submitted an audition tape to Disney, and been invited to perform at Disney each year. He also noted that the choir had been invited to perform at the Wistaria Festival this year, and had represented the City and the school well under Gurguis' direction.
Then it was Gillick's turn to speak as principal of Alverno, noting that one of the things she enjoys about teaching in private schools is that they can offer things that "make people whole...and that is the Arts." She praised Tim Lewis, for teaching a variety of art classes at Alverno, including photography, ceramics, sculpture, drawing and painting, 2D design, Introduction to Art, and Women in Art. She praised him as a healthy male role model, and took special note of an Earth Art program he conducts, where students are encouraged to create art from products of the Earth, such as fallen leaves raked into artistic patterns, stones and rocks laid out in spirals, or piled into pyramids.
Sierra Madre News Net would like to thank all teachers for their gifts to their students, most especially these who have been singled out by their bosses for their special talents. And thanks to Rotary, for taking the time and making the effort to acknowledge these special people who help shape the lives of our children and so, ultimately, our world.
In other Rotary business, Rotarian Michael Avila was recognized for being named a Paul Harris Fellow, President-elect Susanne Hayek presented an art workbook from local third-graders, Susan Nunnery reminded everyone about the upcoming Sierra Madre Rose Float Assn. Legendary Bingo fundraiser, Janice Nelson spoke about the upcoming blood drive on May 5th at Congregational Church, Tom Hale spoke about the upcoming District Council where 600 Rotarians are expected to conference together at the Irvine Marriott, and Steve Garrett told about traveling to Idaho, where he met a couple who had spent their entire lives dreaming of retiring to their "dream home" in Idaho, and how they are miserable today because they moved into a community that lacks "community." He reminded everyone that it costs a lot, it costs time, it's hard work, but when you see something like that, it really helps you to gain appreciation for the community we have here.
| | | | |
| --- | --- | --- | --- |
| | Pre-meeting networking | Some of the honorees | More networking |
| President Rudy Hayek chats with Rotarian and Mayor Pro Tem Rob Stockly | President Hayek applauds as event chair Ann Gillick steps up to the podium | Principal Gillick speaks about teachers | Honoree Joanne Haribedian |
| SM School Principal Ty Gaffney | Principal Gaffney, Honoree Helen Pontarelli, Ann Gillick | Gooden School's Co-head of School Sandy Towner | Alverno's honoree Tim Lewis |
| St. Rita's Sister Patrice Cantrell, Joanne Haribedian, Bethany's Jim Lugembeuhl and Nabil Gurguis, Alverno's Ann Gillick and Tim Lewis, Sierra Madre School's Helen Pontarelli and Ty Gaffney, Bethany's Sandy Towner and Marianne Ryan | Ditto | New Paul Harris Fellow Michael Avila and Susan Nunnery | Ditto, hugging |
| | President-elect Susanne Hayek presents third grader's thank you to Rotary | Steve Garrett gives a reminder about the importance of community | |