Inside the News Net
Sierra Madre Business Web Pages ($125/year, with dedicated domain name, add $50 - Sierra Madre businesses only)
---
Premium Advertiser Web Pages ($250/year, with dedicated domain name, add $50 - non-Sierra Madre businesses allowed, includes premium link placement and logo)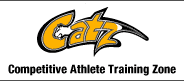 **************
*************
---
Arnold's Frontier Hardware & Gifts
Rambo, Century 21 Village Realty
Gem Plumbing, Heating and Air Conditioning
Gwen Gordon, Fine Art/Graphic Design Solutions
Hands 2 Health Wellness Center, Dr. Teresa Smith, Chiropractor
Harlequin Art Gallery and Restoration
Moe's Automotive Service Center
Redstone Commercial Real Estate
Reni Rose, Prudential CA Realty
Ruth Richardson, Fine/Portrait Artist
Sierra Madre School Auction, 2008
Saturday, March 29, 2008
Back to School Auction Main Page
On March 31, 2001, the Sierra Madre PTA launched what has become a new tradition in town, putting up tents along Auburn Ave. and holding a live and silent auction to raise funds, with the proceeds going to help fund the renovation of the school auditorium. As part of the evening's festivities, titled "Night of 10,000 Stars," past and present SMS students and teachers performed several songs live in the auditorium. But the main event was the auction, with items ranging from gift baskets to a ride in a Russian MIG. That first event brought in $54,000, though when one subtracts the $27,000 in seat sponsorships that are included in that figure, the auction itself brought in about $27,000.
Over the years, the auction has helped fund great things for Sierra Madre School. The 2002 event, "Together We Can" raised $12,000 for general school needs. 2003's event, "CyberSpace" raised $25,000 to purchase computer hardware and software, and sound equipment. The 2004 event, titled "Art Fusion", raised $40,000 for Choral Risers, Sound Equipment, an Arts Specialist and the Art Docent program.
"Kidsplay" was the theme in 2005, when $42,000 was raised to help pay for PE Aides, PE equipment, as well as professional development and the SPARKS program. In 2006, "Under the Tuscan Stars" raised $45,000 for Library books, reference materials and a Library Coordinator. Last year's Centennial event, titled "Building for the Future , Celebrating the Past" raised $44,000 to be put toward paying for a Guidance Aide, a Resource Room Aide, Playground Aide, Kinder Aide, and an Arts Specialist.
Now it's 2008, and the event has moved out of the street and into (for the sixth year in a row) LaSalle High School auditorium, with more than 300 people in attendance. This year's event, sponsored by the Sierra Madre Rotary Club, which has sponsored it for the last six years, was themed "All-America City, All-America School." And the really good news – the event raised $80,000 to pay for General Needs at the school.
The program began with cocktails and hors d'oeuvres at 6pm, with dinner provided by local restaurants starting at 6:30. Bella Italia, Café 322, Celestino's, Charcuterie, Maria's Kitchen, Jacmar, Sierra Madre Catering Co. and the Bread Man from Farmer's Market pitched in. Desserts were provided by Lena and Vic Boyadjian. Starbucks, Roxxi Bartlet of Albertsons, and David Roth helped out with beverages.
The silent auction featured approximately 500 items. Item categories in the auction included Hobbies (knitting, gardening, sketching basket, language, dance lessons, etc.) Dining Out (nearly 60 items featuring gift certificates and dinner passes), Kid's Club (kid's items such as globes, astronomy items, books, DVDs, etc.) Gourmet (food items, BBQ accessories, gift baskets), For the Kitchen, Home Décor, Getaways (passes to Universal Studios, theaters, Hollywood Bowl, philharmonic, etc.), The Great Outdoors, Sports, Fun and Entertainment, Health and Beauty, Plants, and the always popular Class Art, which features the work of Sierra Madre School students.
Some of the more lucrative bid items were items that received more than one winning bid. For instance, June 7th at Heasley Field, there will be a parent/teacher softball game, with teachers from the two campuses taking on twelve winning parent bidders, who each paid $200 for the privilege of competing. Additionally, the grill will be open that day and proceeds from items sold at the grill will go into the fund. Other multiple winner items included a "Magic Castle" night, a "Night of Books at Sierra Madre Books, Back to School Family Movie Night, End of Year School Party and more.
The top bid single winner of the evening was a jersey signed by all members of the LA Galaxy, including David Beckham. The jersey, donated by Jim Liston and CATZ, went for a $700 winning bid.
Among the live auction items were tickets to a Clippers game, a stay at a Bear Valley cabin, a stay at a time share, a Pasadena Police Copter ride-along, and the top-ticket of the night, donated by Ling and Paul Corvino. While the first auction in 2001 featured a ride in a jet, the top item in 2008 was more Jet Set. Three nights and four days in Trump International Hotel in New York, valued in excess of $3,000. This item sold for $4,000 (hey, it is a fundraiser, after all). The Corvinos also donated six nights and seven days at the Trump Sonesta Beach Resort in Florida.
Representing the City and showing their support for the school were Mayor Enid Joffe, Mayor Pro Tem Joe Mosca, Council Member John Buchanan (whose two children attend the school), Police Chief Marilyn Diaz, and City Manager Elaine Aguilar. Council members Watts and Zimmerman did not attend.
The co-chairs of the auction change each year, and this year' co-chairs were Teri Buchanan, Ling Corvino and Hanne Rechtschaffen. One constant throughout the years, however, has been the emcee. Al Nocita, former president of the PTA and owner of Dalcorp has served as event Master of Ceremonies since the original Night of 10,000 Stars.
Photos of the 2008 Sierra Madre School Auction
Feel free to help me fill in the captions. I don't know everybody...
| | | | |
| --- | --- | --- | --- |
| | Kim Mediano and ? | | |
| Chief Marilyn Diaz, left, Ty Gaffney, right, not sure of the lady in the middle | | | 500+ bid items |
| | | | |
| Mayor Enid Joffe, Council Member John Buchanan | 8th grade teacher Daniel Martinez | Student art | |
| | CATZ president and donor Jim Liston w/LA Galaxy and David Beckham autographed jersey that sold for $700, that's emcee Al Nocita behind the jersey | Brett Maurer chats with Al Nocita | Gaffney with ? Hollins |
| Principal Gayle Bluemel, center | Vice-principal Garret Newsom | Rotary president B.D. Howes | Some of the high end live auction items |
| | Former mayor Rob Stockly, left, John Buchanan right, Wendy Stockly back to camera | Jessica Hollins in foreground, Wendy Stockly, John Buchanan, Rob Stockly | Photos from last years event |
| | | | Emcee Al Nocita |
| | | | Principal Bluemel and Al Nocita |
| | Co-chairs Teri Buchanan, left and Ling Corvino | Ditto, but add co-chair Hanne Rechtschaffen on the left | |
| Mrs. Ogron and Mrs. Comer | | | |
| | | | |
| | | | |
| Happy Birthday! | | | |
| | | | |