Inside the News Net
Sierra Madre Business Web Pages ($125/year, with dedicated domain name, add $50 - Sierra Madre businesses only)
---
Premium Advertiser Web Pages ($250/year, with dedicated domain name, add $50 - non-Sierra Madre businesses allowed, includes premium link placement and logo)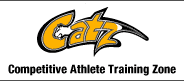 **************
*************
---
Arnold's Frontier Hardware & Gifts
Rambo, Century 21 Village Realty
Gem Plumbing, Heating and Air Conditioning
Gwen Gordon, Fine Art/Graphic Design Solutions
Hands 2 Health Wellness Center, Dr. Teresa Smith, Chiropractor
Harlequin Art Gallery and Restoration
Moe's Automotive Service Center
Redstone Commercial Real Estate
Reni Rose, Prudential CA Realty
Ruth Richardson, Fine/Portrait Artist
Otto, Garr, Alcazar Among Honorees at BSA Awards
Friday, March 7, 2008
By Bill Coburn
I was asked by my friend Jan Reed to please cover the awards banquet where her friend, Bill Garr was to be honored. She's just out of surgery and was not going to be able to go. So if the coverage seems slanted towards Mr. Garr, that's why. I mean no disrespect to the other honorees.
Sierra Madre resident Tim Otto and former resident Bill Garr were honored for their longtime contributions to scouting at the recent "Silver Beaver" Awards Ceremony of the San Gabriel Valley Council of the Boy Scouts of America, held at La Salle High School. Otto was a member of the "2007 Class of the Silver Beavers" and Garr received the Council Award of Merit. Among the other honorees was 11-year old Matthew Alcazar of Troop 425, who received the Medal of Heroism Award from the National Court of Honor.
Alcazar, at the time a 10-year old member of Pack 425 out of Immanuel First Lutheran Church in West Covina, awoke on March 7th of 2007 to the smell of smoke, and utilized the emergency procedures he had learned at Scouts just a few weeks prior to evacuate his entire family from their burning house before it was engulfed in flames. National Court of Honor Lifesaving and Meritorious Action Awards are made only for outstanding and unusual acts that demonstrate unusual heroism, skill, or bravery and reflect Scouting ideals. According to the BSA website, recipients of the Medal of Heroism "have demonstrated heroism and skill in averting serious injury or saving or attempting to save life at minimum risk to self."
Bill Garr, a long-time Sierra Madre resident who recently re-located to Scottsdale, AZ, was one of three recipients of the Council Award of Merit, established in 1995 to recognize volunteers who have received awards in the past, and who continue to go above and beyond in serving Scouts with the San Gabriel Valley Council. Mr. Garr served as legal counsel to the SGV Board from 1995 until 2000. The venue of the awards dinner was fitting, as Garr graduated from La Salle High School. He is an Eagle Scout, and graduated from the USC School of Law. He and his son, Brad, also were awarded the Heroism Award recently, for saving a woman's life – rescuing her from her burning, overturned car on the freeway. Garr was recently appointed to the Executive Board of the Grand Canyon Council for the State of Arizona and serves as an Assistant Scoutmaster for Troop 869 out of Scottsdale. Other Council Award of Merit honorees were Nick Pokrajac, who received the award posthumously for his work at Trask Scout Reservation, and former West Covina Mayor Forrest Tenant, an Eagle Scout who will head a new task force on Scouting that is expected to offer direction and funding for the youth of the San Gabriel Valley.
Sierra Madre Eagle Scout Tim Otto is also both the son and the father of an Eagle Scout, his son T.J. having obtained the rank in October 2007. Otto began his Scouting career as a Cub Scout in Pack 511 out of Farmingdale, New York, and went on to Boy Scout Troop 511, where he earned his Eagle Scout award. As an adult, Otto has served the younger Scouts as a Cub Scout Leader, Tiger Coach, Den Leader, Webelos Leader and Cub Master. At the Boy Scout level, he has served as a Merit Badge Counselor, Advancement Chair, Assistant Scoutmaster, and as Troop Committee Chair. He is also a recipient of the District Award of Merit, sits on the Council Risk Management Committee, and served as Scout Expo Chair. Otto received the Silver Beaver Award at the Recognition Dinner.
Other members of the "2007 Class of Silver Beavers" include James Barger, Glenn Bennett, Martin Deveau, Jeff Dunlap, Carolyn Goss, Bill Jameson, Allan Kershaw, Peter Lakatos and Mary Rovarino.
The Silver Beaver Award is given in recognition of outstanding service to youth and the community. It is the highest honor that a local Council can give to a Scout. The Selection Committee considers the applicant's references, their tenure in Scouting, service to the Community outside of Scouting, and the lasting impression the recipients have made on the Council through their participation in character building programs. The 2007 Selection Committee, whose members included Robert Mendoza, Bruce Renfrew, Elizabeth Renfrew, James Scholler, Terrance Chan, Frank Deckon, Wilson Gee, William Jacobson and Lisa Scott, was chaired by Jeanine Cushman. The Selection Advisor was staff member Sue Newton.
Among the honored guests at the event were John Cushman III, the immediate past president of the Boy Scouts of America, with his wife Jeanin, a member of the SGV Council's Board of Directors, Art Boren, Council President with his wife Cathy, and Scout Executive Marcus Mack.
| | | | |
| --- | --- | --- | --- |
| Before the crowds arrive | Some of the awards to be presented | | |
| | The big empty hall ended up a sellout | I think that's the salmon they are cooking | Sierra Madrean Tim Otto chats with fellow troop leader |
| There was a pre-dinner gathering in the foyer | | Silver Beaver Award winner Allan Kershaw | SGV Council Scout Executive Marcus Mack with unidentified Scout |
| If you enlarge this, you can read what was entered in the Congressional Record about Garr | Scouts grab some grub before the rush | I count five different Scouts filling water | |
| Troop 561 Bugle Corps | | Presenting the Colors, I think this is during the Pledge of Allegiance | The Scout Oath |
| | Emcee Jack Orswell | Matthew Alcazar receives Medal of Heroism | Ditto, as Matthew's parents look on |
| | Maurice Mack and immediate past president of Boy Scouts of America, John C. Cushman, III | | Donna Garr, son Brad (partially obscured), Garr, Mack |
| Garr's father, Bill Senior meets Maurice Mack | | | |
| | Garr and son Brad | | Silver Beaver Selection Committee Chair Jeanine Cushman |
| Silver Beaver award winner Tim Otto with wife Therese | The 2007 Class of Silver Beavers | Field Director Dave Cardenas, Bill Garr, Jr., Donna Garr, Bill Garr, Sr. | Mack and Garr |
Presentation of colors by Troop 355
Medal of Heroism awarded to Matthew Alcazar
Council Award of Merit awarded to Bill Garr