Inside the News Net
Sierra Madre Business Web Pages ($125/year, with dedicated domain name, add $50 - Sierra Madre businesses only)
---
Premium Advertiser Web Pages ($250/year, with dedicated domain name, add $50 - non-Sierra Madre businesses allowed, includes premium link placement and logo)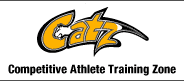 **************
*************
---
Arnold's Frontier Hardware & Gifts
Rambo, Century 21 Village Realty
Gem Plumbing, Heating and Air Conditioning
Gwen Gordon, Fine Art/Graphic Design Solutions
Hands 2 Health Wellness Center, Dr. Teresa Smith, Chiropractor
Harlequin Art Gallery and Restoration
Moe's Automotive Service Center
Redstone Commercial Real Estate
Reni Rose, Prudential CA Realty
Ruth Richardson, Fine/Portrait Artist
Sierra Madre Firefighter's Association Annual Pancake Breakfast, 2008
Saturday, May 17th, 2008
The 2008 Sierra Madre Volunteer Firefighter's Association held its annual Pancake Breakfast on Saturday, May 17th. In light of the recent wildfires that burned in excess of 500 acres of hillside north of town, it was anticipated that there would be a very large turnout for this year's event. And the community did not disappoint!
According to SMVFA president Bill Messersmith, 917 breakfasts were served, and there was also no shortage of donations dropped into the fireman's boot that sits on the table at the entrance to the breakfast. When I was there in the 8:15 range, the only bills I could see near the top of the boot were $5 bills, but no figure was given as to how much the boot itself brought in. Additionally, there was a table with SMVFA merchandise such as T-shirts and the Fireman's cookbook for sale.
The Sierra Madre Fire Safe Council the Garden Club, and Arcadia Methodist Hospital were among the organizations that had booths at the event, and there was a bouncy house to keep the kids happy, as well. Some of the firefighters also put on a demonstration using "the jaws of life" to gain access to a wrecked vehicle. And as always, youngsters had the opportunity to climb up and enjoy the experience of sitting behind the wheel of a real life fire engine.
Enjoy the pictures below.
| | | | |
| --- | --- | --- | --- |
| I got there a little before eight, and the crowd was already bigger than usual for that time | Firefighters man the booth with stickers and hats for the little ones | Mark Harmsen of Congressman David Dreier's office gets ready to receive pancakes from former Chief Roger Keith, who also served time as head of the Emergency Operations Center during the recent fire. | |
| | Fire Safe Council Chair Mike Kinney dispenses | There was a bounce house for the kids this year | |
| | | | Fireman Mike Kefala, co-owner of Barney's Only Place in Town, chats with some attendees |
| | | Methodist Hospital of Arcadia had a booth | |
| Firefighter Christine Lowe gets ready to hand out some pancakes as fellow firefighters look on | Kinney is joined by Caroline Brown at the FSC booth | This was a rock/paper/scissors competition | The rigs were moved out onto the boulevard to make room for the diners |
| Thank you poster for firefighters still sits outside the firehouse, under the promotional banner | | Somebody sent a thank you bouquet from Leonora Moss | Police Chief Marilyn Diaz showed up in her civvies |
| | | By 9:30 or so, the line had gotten quite long | Ditto, different angle |
| | | | |
SMVFA thank yous go out to the following for their help with donations and/or sponsoring this year's event:
Cafe 322
Corfu
Leonora Moss
Valero Gas Station
Village Pizzeria
Webb-Martin Realtors