Inside the News Net
Sierra Madre Business Web Pages ($125/year, with dedicated domain name, add $50 - Sierra Madre businesses only)
---
Premium Advertiser Web Pages ($250/year, with dedicated domain name, add $50 - non-Sierra Madre businesses allowed, includes premium link placement and logo)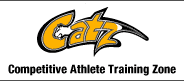 **************
*************
---
Arnold's Frontier Hardware & Gifts
Rambo, Century 21 Village Realty
Gem Plumbing, Heating and Air Conditioning
Gwen Gordon, Fine Art/Graphic Design Solutions
Hands 2 Health Wellness Center, Dr. Teresa Smith, Chiropractor
Harlequin Art Gallery and Restoration
Moe's Automotive Service Center
Redstone Commercial Real Estate
Reni Rose, Prudential CA Realty
Ruth Richardson, Fine/Portrait Artist
Wistaria Day, 2007
Sunday, March 25, 2007
Wistaria Event Draws Thousands to Sierra Madre
By Bill Coburn
The 113-year old Wistaria vine was the main draw, but that didnít stop thousands from perusing the booths of arts, crafts, jewelry, clothing and much more on Sunday. Sierra Madre Police Chief put the crowd at about 10,000, and noted that there were no incidents, two medical calls and two lost children, both of whom were returned to their parents in about ten minutes or so.
More than 200 volunteers helped coordinate the event, which also featured 18 live musical acts at five outdoor venues, childrenís activities such as a train, a bouncy house, rock climbing and a big inflatable slide. Local non-profits and professional eateries supplied food, and a good time was had by all.
But the star of the show was the vine, which numerous veteran Wistaria watchers agreed looked the best it has looked in many years, certainly in the memory of those I spoke with. If you missed it this year, be sure to make your plans to attend next year.
Wistaria Photo Page 1
Wistaria Photo Page 2, all the vine shots are here
Sierra Madre Couple get engaged at 2007 Wistaria Festival
Wistaria Video Page - Horses on Astroturf, The Sheds, Dulcimers of Dunlore
Click on a photo below to enlarge it.
| | | | |
| --- | --- | --- | --- |
| SierraMadreSue Behrens, music coordinator | Ann, let your son in Florida know you're back on the Net | Rotarian Rudy Hayek displays a slab o' tri-tip | Volunteer Connie Brown tells people about the award-wining 2006 SM Rose Float |
| Vin Fizz Flyers | Ditto | Flapp, Scratch & The Henry Ridge Ramblers | Early morning crowd shot |
| Even the pooches wore lavender | Crowd shot, Kersting Court style | Claire, Jake and Nate made the trip up from Dana Point | Pooches weren't the only animal species represented, a goat came out too |
| Snotty Scotty and the Hankies | The newly restored cannon was a hit with the kids | Ditto | Another hit with the kids |
| Some of the adventurous kids climed the rock wall | Horses on Astroturf, part un | Rotarian and former Mayor Rob Stockly | The Historical Society also had a booth |
| Roses were sold as a fundraiser, as the hummingbird looked on | SMRFA president Robert Young was his usual low-key self | Ann Dergerian volunteered for the Garden Club | The Bahai Faith people had a booth, something to do with Search and Rescue |
| Horses on Astroturf, part deux | Local restaurant Corfu had a booth | Less adventurous kids had fun, too | Ditto |
| These folks are talking and taking pics with their cell phones of their kids on the rock wall | This is a picture of the kid dancing, but Horses on Astroturf probably thinks it's part trois | Fascinated by trains, what can I say | Crowd shot, Memorial Park lawn style |