Inside the News Net
Sierra Madre Business Web Pages ($125/year, with dedicated domain name, add $50 - Sierra Madre businesses only)
---
Premium Advertiser Web Pages ($250/year, with dedicated domain name, add $50 - non-Sierra Madre businesses allowed, includes premium link placement and logo)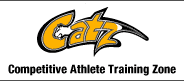 **************
*************
---
Arnold's Frontier Hardware & Gifts
Rambo, Century 21 Village Realty
Gem Plumbing, Heating and Air Conditioning
Gwen Gordon, Fine Art/Graphic Design Solutions
Hands 2 Health Wellness Center, Dr. Teresa Smith, Chiropractor
Harlequin Art Gallery and Restoration
Moe's Automotive Service Center
Redstone Commercial Real Estate
Reni Rose, Prudential CA Realty
Ruth Richardson, Fine/Portrait Artist

KOLA 99FM Radio personalities Brian Casey and Patti Banner stopped in to Sierra Madre to take a pre-Wistaria look around the City, accompanied by KOLA's tech guy Dylan and sales rep. Jill Longo.
We started at Corfu, where Amy and Victor served us three appetizer sampler plates, featuring hummus, moutabel, sarma, tabbuleh, kofta, and cheese boregs served with pita bread. I'm a big fan of kofta (spheres of ground beef and cracked wheat, stuffed with minced beef, onion, and pine nut) and had never tried cheese boregs before, and really liked them, as well. Jill apparently has family that enjoys Mediterranean food as a regular part of their diet, and she was very enthusiastic about our Corfu stop. Patti and Jill are both vegetarians, so this veggie heavy dish was a great way to get them started.
Then we were off to Barney's Only Place in Town, where owner Mike Kefalas had arranged for us to be served dinner salad sized portions of the Orange Grove Salad, which consists of iceberg and Romaine lettuce, dried cranberries, golden raisins, Granny Smith apples, mandarin oranges, avocado, green onions, caramelized pecans and Bleu cheese crumbles. All around the table the KOLA group raved about the salad, with at least three of them saying it was the best salad they'd ever had.
By the time we got to Restaurant Lozano for entrees, some of the group was full enough that they backed off and just had appetizers, with Jill trying a cup of the cream of squash soup, Patti having bruschetta, and I had the coconut shrimp. But Dylan and Brian kept going, with Dylan having the Warm Grilled Chicken Club with applewood smoked bacon, chicken breast,
lettuce, Roma tomato, red onion, Swiss,avocado and mayo on wheat, and Brian had the Three Cheese Ravioli, which he raved about.
Then we were off to Ugo's, which was the setting for dessert. Sherry and Cesare Grossi, the owners, stopped by with samples of Tiramisu, three kinds of cupcakes, and ___, a kind of a cake like dessert featuring a hint of lemon and pine nuts.
In addition to lunch, the KOLA reps were presented with bags of gifts from local business owners. The Chamber presented each of them with media kits that included background information about the town and the Vine, Wistaria postcards and two VIP tickets for the Vine shuttle, a Sierra Madre hat and a Sierra Madre canvas shopping bag, filled with items including a water bottle from Waste Less Living, gift cards for two large cups of coffee at Beantown, Sierra Madre City College t-shirts donated by the Bottle Shop, the winning cookie from a NY gourmet food show donated by Savor the Flavor, a copy of the Mountain Views Observer, and a great big bag of items donated by Santa Anita Park that included among other items, a 4-pack of passes to the track, a baseball cap and a t-shirt.
KOLA, in return, presented me with some gifts that included a KOLA media kit, KOLA bumper stickers, chapstick and popcorn, a Brian Casey coffee mug, a KOLA t-shirt and some SOBE water products.
Friday morning, Brian and Patti talked about their experience in Sierra Madre on the air, and promoted their upcoming remote broadcast from Kersting Court. And then again, Monday morning, they talked about their weekend appearance, touching on the progressive lunch they'd had the Wednesday before. You can listen to that Monday morning chat by clicking here (2.4mb file, give it a minute to download). And here are some pictures taken during the lunch, courtesy of KOLA 99FM radio.