Inside the News Net
Sierra Madre Business Web Pages ($125/year, with dedicated domain name, add $50 - Sierra Madre businesses only)
---
Premium Advertiser Web Pages ($250/year, with dedicated domain name, add $50 - non-Sierra Madre businesses allowed, includes premium link placement and logo)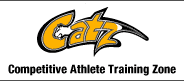 **************
*************
---
Arnold's Frontier Hardware & Gifts
Rambo, Century 21 Village Realty
Gem Plumbing, Heating and Air Conditioning
Gwen Gordon, Fine Art/Graphic Design Solutions
Hands 2 Health Wellness Center, Dr. Teresa Smith, Chiropractor
Harlequin Art Gallery and Restoration
Moe's Automotive Service Center
Redstone Commercial Real Estate
Reni Rose, Prudential CA Realty
Ruth Richardson, Fine/Portrait Artist
VFW Post 3208 Veteran's Day Memorial Service
Sunday, Nov. 9th, 2008
Photos A Veteran's Day message from Mayor Kurt Zimmerman
"But fame is theirs - and future days; On pillar'd brass shall tell their praise; Shall tell - when cold neglect is dead - "These for their country fought and bled." -- Philip Freneau
On a beautiful autumn day with an occasional breeze blowing, members of the Sierra Madre Harry L. Embree VFW Post 3208 held a service to remember veterans, particularly those of Sierra Madre, who offered themselves in military service to the United States. After brief remarks by Bud Switzer, remembering his late friend John Grijalva and Grijalva's efforts to have the Veteran's Photo Wall constructed, VFW Post Commander Dave Loera opened the ceremony with the Pledge of Allegiance.
The speakers for the day were WWII veterans Bill Newbery and Gordon Caldwell. Mayor Kurt Zimmerman also spoke to the crowd, which included City Council members John Buchanan and Don Watts. Council members Joe Mosca and Maryann MacGillivray did not attend.
Newbery also had a display before and after the ceremony that included vintage WWII era memorabilia, ranging from mess equipment to rifles to grenades, a Czech handgun, and a shadowbox filled with numerous awards he received for his service. Newbery discussed his service in the European theater, including the Battle of the Bulge.
Caldwell spoke about his time on the USS Saratoga, (text of his talk can be found by clicking on the link) and the loss of many of his friends during the Japanese attack on the ship in February, 1945. He too had visual aids, with a complete map of the path the Saratoga took during that period as it gave aid to the fight on Iwo Jima.
Mayor Zimmerman spoke after the two veterans, and you can view his speech below. I have some video of the veterans speaking, as well, but it's going to take some time to get that edited to make it usable.
The ceremony was interrupted when a partygoer at the pergola required paramedic service. During the commotion, the sound system became unplugged. It seemed that the gods were conspiring to keep the audience from hearing the veteran's message, as during the event, in addition to the sirens from the paramedics, a car alarm went off, the church bells tolled, and there was a flyover by a large contingent of squawking parrots. But the veterans "soldiered" on, and the crowd received a reminder of why the WWII generation is known as the greatest generation.
After making some brief remarks about his friend Grijalva, Joe Echeverria concluded the ceremony by leading the crowd in singing God Bless America. Following the ceremony, refreshments were served in the Senior Center.
| | | | |
| --- | --- | --- | --- |
| Pre-ceremony, Bud Switzer chats with Post Commander Dave Loera | Switzer's wife, Donna Mae in pink, with daughter Lisa. That's SMPD Officer Keith Abbot in uniform | Newbery puts finishing touches on his display | Dr. Paul Neiby, recovering from two strokes earlier this year, was in attendance, chatting with George Maurer, as Mary Lou Caldwell receives a poppy |
| Mayor Zimmerman sits with his mother, pre-ceremony | Joe Echeverria, who later sang God Bless America, chats with Loera | Switzer greets the crowd to start things off | Loera tells the story of Armistice Day becoming Veteran's Day |
| Post Quartermaster Ted Evans and Bob Matheson | Newbery's WWII memorabilia display | | |
| Newbery addresses the crowd | | Gordon Caldwell recalls the bombing of the Saratoga | Paramedics arrive to administer aid to someone at a separate party under the pergola |
| | Mayor KZ addresses the crowd. Since I was videotaping, I didn't get a picture, so this is a still captured from the video | I cut the video short to try and get a pic as the Mayor left the dais, but didn't get a good one | Map tracing the path of the USS Saratoga |
| Same map, more detail | Attendees look over the memorabilia display, that's Ed Clare on the left | Jay Whitcraft looks at the display | Newbery shows Whitcraft a vintage Czech handgun |
| Brick at the Memorial Wall purchased by Gordon Caldwell in honor of his buddies who gave their lives | Newbery's awards | Caldwell, Evans and Loera enjoy the eats | |
| There was an abundance of food | | Former mayor George Maurer, current Council member John Buchanan, and a kilted Bob Matheson | Bud, Donna May and Lisa Switzer |
| | George Maurer, Ed Clare and Gordon Caldwell | | |