Inside the News Net
Sierra Madre Business Web Pages ($125/year, with dedicated domain name, add $50 - Sierra Madre businesses only)
---
Premium Advertiser Web Pages ($250/year, with dedicated domain name, add $50 - non-Sierra Madre businesses allowed, includes premium link placement and logo)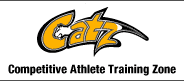 **************
*************
---
Arnold's Frontier Hardware & Gifts
Rambo, Century 21 Village Realty
Gem Plumbing, Heating and Air Conditioning
Gwen Gordon, Fine Art/Graphic Design Solutions
Hands 2 Health Wellness Center, Dr. Teresa Smith, Chiropractor
Harlequin Art Gallery and Restoration
Moe's Automotive Service Center
Redstone Commercial Real Estate
Reni Rose, Prudential CA Realty
Ruth Richardson, Fine/Portrait Artist
Bud Switzer Honored as Citizen of the Year for 2006, Chamber Board Installed, van Dongens Recognized
Friday, Jan. 26, 2007
Back to main Citizen of the Year Page
Back to Bud Switzer Announcement page
Southern California Lyric Theater Troubadours Performances
By Bill Coburn
The Chandelier Room at the Santa Anita Turf Club provided an elegant backdrop on Friday as nearly 125 people turned out to honor Bud Switzer as Citizen of the Year. Also on the agenda was the induction of the new members of the Sierra Madre Chamber of Commerce Board of Directors. And in a move that surprised the honorees, the Chamber also honored Frank and Ilona van Dongen of Harlequin Gallery for their 40+ years of business ownership in Sierra Madre. Entertainment for the evening was provided by the Southern California Lyric Theater Troubadours.
After a delicious dinner of grilled salmon, sautéed mushrooms, mashed potatoes and bok choy, the evening's program began. Mayor John Buchanan was the evening's emcee. He introduced the Troubadours, who performed several oldies and doo wop favorites, including a moving rendition of Georgia on My Mind.
Next, Karma Bell announced that the Chamber wanted to honor some local business owners, and the obviously surprised (and moved) van Dongens were brought up on stage and recognized for their 40+ years of Sierra Madre business ownership, beginning with a fish house, and ending with their current Harlequin Art Gallery and School.
Next up, Mayor Pro Tem Enid Joffe led the induction of the new members of the Chamber. Noting that she had been asked not to repeat last year's induction which featured "When the Saints Come Marching In" performed on kazoos, she then led the new Board members in an audience participation cheer complete with pompoms, and each Board member got to express their allegiance to their home town team by picking their blue and gold or cardinal and gold pompoms.
Karma Bell was honored as outgoing president of the Chamber and received several commendations from the offices of State and Federal politicos.
Then former Mayor Rob Stockly spoke about Bud Switzer, the 2006 Citizen of the Year. He narrated a slide show that highlighted Switzer's work through the years as chairman of hiking and camping with two boy scout troops, his work with several other volunteers at restoring the Mt. Wilson and Bailey Canyon trails, his work with John Grijalva at making the Veterans Memorial Photo Wall a reality, and his work/play for more than 30 years decorating his Alegria home with jack o'lanterns.
Switzer was then honored by the same politicos that had honored Bell, representatives from the offices of Bob Margett and Anthony Adams (Corey Calaycay and Steve Johnson, respectively) and Rep. David Dreier (Mark Harmsen). Pete Siberell of the Turf Club spoke about Bud and his work on the Trails, (Siberell is chairman of the Mt. Wilson Trail Race Committee), and John Grijalva spoke about his friend and his work on the Photo Wall. Bud's son Kevin, who surprised his dad by traveling from Alabama for the event, also spoke about his Dad, and how much he respected him and loved him. Switzer then got up and spoke briefly, noting that he didn't really think about what he did as volunteer work, and that he never expected the honor, but was very grateful to have received it. He also spoke about his wife of 56 years, Donna Mae, and noted that if not for her, none of what he has done could have gotten done.
Pumpkin Links
Alegria Halloween, Switzer - 2002
Alegria Halloween, Switzer - 2004
Alegria Halloween, Switzer - 2005
Halloween Main Page (All Sierra Madre Halloween Links)
Fast loading, poorer quality video of Bud at the Memorial Day 2006 Service put on by the VFW Post 3208
Same video, slower loading, better quality
| | | | |
| --- | --- | --- | --- |
| Bud (r) chats with friends | 2005 Citizen of the Year John Grijalva on the left next to his wife Mignon | The Switzer table | 1995 COY Lew Watanabe 2nd from left |
| That's Mt. Wilson Observer publisher Susan Henderson standing up in front | Mayor John Buchanan and City Manager John Gillison | Bill Sullivan (r) chats with Bud | Bud with childhood friend Augie Rillorta |
| Frank and Ilona van Dongen are on the right, don't know the others | Patty White in blue and her husband Dr. Bill White two to the right, don't know the lady in the middle | Crowd shot | The Lally family with Pat and Sue from Iris Intrigue |
| Don and Jan Reed, Benn Martin and Judy Webb-Martin, don't know the others | Pete Siberell | ditto | Bud and his wife Donna Mae |
| Toni Buckner, Rob Stockly, Armen Khourdajian, Denis and Karen Keegan | I think this is a Switzer table, too | | |
| | Don, Jan, Benn an Judy again | 2001 COY Carol Canterbury in the black in front, with husband Tom to her left | SCLT Troubadors |
| ditto | Frank and Ilona van Dongen | | |
| | | | 2007 Board of Directors with Mayor Pro Tem Enid Joffe |
| Emcee John Buchanan gives outgoing Chamber pres. Karma Bell one of several commendations | ditto | Rob Stockly narrated a slide show about Bud | Pete Siberell came back up and said a few more words |
| | | | |
| | Bud's old friend John Grijalva had a few things to say | | Bud's son Kevin was out from Oklahoma |
| And had a few things to say about his dad | | Representatives from the offices of Bob Margett and Anthony Adams (Corey Calaycay and Steve Johnson, respectively) give our more proclamations | |
| Mark Harmsen was on hand representing Congressman David Dreier | | The Citizen of the Year is presented with the traditional silver bowl | |
| | A standing O | Bud said a few words at the end | |
Southern California Lyric Theater Troubadours Videos
| | |
| --- | --- |
| .wmv files | .mpg files |
| Video 1 - 7.5mb | |