Inside the News Net
Sierra Madre Business Web Pages ($125/year, with dedicated domain name, add $50 - Sierra Madre businesses only)
---
Premium Advertiser Web Pages ($250/year, with dedicated domain name, add $50 - non-Sierra Madre businesses allowed, includes premium link placement and logo)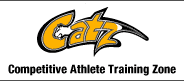 **************
*************
---
Arnold's Frontier Hardware & Gifts
Rambo, Century 21 Village Realty
Gem Plumbing, Heating and Air Conditioning
Gwen Gordon, Fine Art/Graphic Design Solutions
Hands 2 Health Wellness Center, Dr. Teresa Smith, Chiropractor
Harlequin Art Gallery and Restoration
Moe's Automotive Service Center
Redstone Commercial Real Estate
Reni Rose, Prudential CA Realty
Ruth Richardson, Fine/Portrait Artist
Angel Throop Named Citizen of the Year for 2008
Tuesday, Jan. 6, 2009
Back to main Citizen of the Year Page
Photos of announcement
Click photo to enlarge
On Tuesday, Chamber President Ron Brandley presented Angel Throop with a bouquet of flowers donated by Leonora Moss, and informed her that she had been named Citizen of the Year. Throop, owner of Angels Everywear, spearheads the Sierra Madre Wine and Jazz Walk, now in its third year, which brought more than a thousand people into Sierra Madre businesses on October 25th, and raised $55,000 for City of Hope. In its three years, the fundraiser has contributed $115,000 to City of Hope. Downtown Sierra Madre was alive with a dozen jazz bands performing at multiple venues in downtown Sierra Madre. More than three dozen participating merchants served food from local restaurants and catering companies and wines from the award-winning San Antonio Winery. In addition to the benefit to local merchants of all the traffic in their stores, the local merchants' participation in the event and the year long preparation for the event fostered a sense of community and philanthropic spirit among the business owners. Throop was nominated for her role in the event by several members of the community, and the Board selected her from among several nominations they received.
Angel is married to Jeff Throop, and the two have a combined family of five children, two of his and three of hers. Angel's daughter Ashley is expecting the Throop's first grandchild.
Ms. Throop, who opened Angels Everywear in 2003, downplayed her contributions to the community, saying "Thank you, thank you, thank you. It's not just me, it's Karen, it's Donna, it's Sindee, it's everybody… You all should be getting this" to several friends (and Wine and Jazz Walk Committee Members) that had arrived to show their support. The announcement had been scheduled for 4pm at Throop's store, but as Brandley was making his way there, Throop stepped out of a local coffee house right in front of him, and the presentation was made right there in Kersting Court, a little early. Unfortunately, this meant several people missed the presentation, among them husband Jeff and his parents.
In 2000, Angel's father-in-law George Throop (Sierra Madre's Older American of the Year in 2006) was diagnosed with non-Hodgkins lymphoma, and Angel's neighbor, City of Hope's Dr. Jeff Weitzel, suggested he undergo treatment at City of Hope. Angel was very impressed with the hospital and its staff as the elder Throop went through his treatment which included chemotherapy and a stem cell transplant. Today, George Throop says he is "the oldest patient in remission" at City of Hope. It was this experience that led her to select City of Hope as the beneficiary of the Wine and Jazz Walk. "I just knew I wanted to give back to them in some way, because I thought…the people are so wonderful, and just the whole experience, and obviously a good outcome for him."
"She is an amazing friend to everyone and a good citizen too!!!" said Sindee Riboli, who works with Angel each year to put on the Wine and Jazz Walk, and who herself received a nomination for the award. "She's very deserving," added George Throop.
The Citizen of the Year award is presented each year to an individual for their contributions during the previous year, and the Wine and Jazz Walk was the major factor in the Board's decision to present Throop with the award. But Angel has a long history of fundraising, going back to the early 90s in her native Jacksonville, FL, where she was involved with a March of Dimes fundraiser that featured Martha Stewart. Since settling in Sierra Madre, she has helped with numerous auctions and other charitable events, including having chaired or co-chaired the Crystal Ball fundraiser for LaSalle High School, the Mardi Gras Night fundraiser for the Arcadia Methodist Hospital Foundation, and the Juniors of Social Service Candlelight Ball.
Throop will be honored at a dinner to be held in the Chandelier Room at Santa Anita Park on January 30th. The dinner is also the annual induction of the Chamber's new Board of Directors. Tickets are $50, to reserve yours contact the Chamber of Commerce at (626) 355-5111. For information about advertising in the event program or sponsoring the event, click here.
| | | | |
| --- | --- | --- | --- |
| Chamber President Ron Brandley tells Angel she's been named Citizen of the Year... | ...and presents her with some flowers... | ...and counts off the reasons why | Some of her friends were there, but the announcement was a few minutes early... |
| ...so husband Jeff didn't get to be there for the announcement... | An emotional Angel thanks everyone | Supporters on hand included daughter Ashley, Sindee Riboli, Donna Rey, Judy Webb-Martin and Katie Orth | |
| | Father-in-law George Throop congratulates Angel | | |