Inside the News Net
Sierra Madre Business Web Pages ($125/year, with dedicated domain name, add $50 - Sierra Madre businesses only)
---
Premium Advertiser Web Pages ($250/year, with dedicated domain name, add $50 - non-Sierra Madre businesses allowed, includes premium link placement and logo)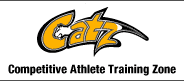 **************
*************
---
Arnold's Frontier Hardware & Gifts
Rambo, Century 21 Village Realty
Gem Plumbing, Heating and Air Conditioning
Gwen Gordon, Fine Art/Graphic Design Solutions
Hands 2 Health Wellness Center, Dr. Teresa Smith, Chiropractor
Harlequin Art Gallery and Restoration
Moe's Automotive Service Center
Redstone Commercial Real Estate
Reni Rose, Prudential CA Realty
Ruth Richardson, Fine/Portrait Artist
Dedication of Milton and Harriet Goldberg Park
Saturday, April 26, 2008
In April of 1947, Milton and Harriet Goldberg were among the founders of the Sierra Madre Community Nursery School. In April of 2008, the Milton and Harriet Goldberg Park became a reality, and Sierra Madre Community Nursery School played an integral part of the creation.
For decades, Sierra Madre children have played on the open lots at the corner of Sunnyside and Ramona. Milton Goldberg had bought the property, but refused to build on it, saying "Children need space, time and love." Roberta Braun and Michael Goldberg, children of Milton and Harriet, wanted to see the land become park space after their parents passed away.
The City hadn't opened a new park in more than thirty years. But thanks to the sale of the land that the Sierra Madre Community Nursery School sits on to the school, funds were made available for the City to purchase the land from the Goldbergs, and in November of 2007 the ground was broken on the park. And in April of 2008, nearly sixty-one years to the day after the Goldbergs were instrumental in creating a special space for Sierra Madre's children, another special space for Sierra Madre's children became a reality as Mayor Kurt Zimmerman dedicated the park by reading a proclamation naming the day Milton and Harriet Goldberg day in Sierra Madre, and the Goldberg offspring joined Harriet's sister, Natalie Jacobs and Roberta's longtime friend and former Sierra Madre mayor Enid Joffe in cutting the ribbon for the opening of the park.
There were many members of the Goldberg extended family in attendance at the dedication, which was attended by several dozen folks, among them Council members John Buchanan and Joe Mosca and Public Works director Bruce Inman. Also on hand from Public Works were Chris Cimino and Suzi McConnell. Community Services Director Michelle Keith was on hand, with Assistant Director Elisa Weaver, and Adam Matsumoto also was on hand representing Community Services. Fire Chief Steve Heydorff and Engineer Bill Messersmith were on hand. City Manager Elaine Aguilar was joined by former City Manager John Gillison at the ceremony. Council members Don Watts and Maryann MacGillivray did not attend.
| | | | |
| --- | --- | --- | --- |
| Adam Matsumoto during setup | Bruce Inman and Roger Keith during setup | | |
| I know, I cut off her head. But...I did that on purpose. Yea, that's it, it's one of those artsy shots. Yeah, on purpose... | From the south | I left this and the next pic, and one further down, at full size, because they are probably two of the last pictures of the hills, pre-fire | |
| That's the mayor on the right | Another one of those artsy shots. Yeah, that's it. | Mayor Kurt Zimmerman | Don't know everyone, but I see Joe Mosca, Amanda Burnett, Kelly Hartman, John Buchanan, Bill Messersmith, Steve Heydorff, former City Manager John Gillison (hidden by Heydorff), Elaine Aguilar |
| Roberta Braun and Michael Goldberg with other members of the family. | Roberta Braun's best friend, former mayor Enid Joffe on left | Rob Stockly, James Carlson, Suzi McConnell, Wendy Stockly | Another shot of Mayor KZ |
| The location of the speakers was not necessarily conducive to good photography. Wait, this is artsy, yea, that's it | | The cutting o' the ribbon | That's Harriet Goldberg's sister Natalie Jacobs joining Roberta, Enid and Michael |
| | Natalie Jacobs, Roberta Braun, Mayor KZ, Enid Joffe, Michael Goldberg | Now we've added council members Joe Mosca and John Buchanan | Here's a family shot of the Goldbergs and the Schwartzs |
| City staff shot | Missed Shirley McGillicuddy and Joan Crow in that last shot | Looking southwest from NE corner of Sunnyside and Ramona | But it's really all about the kids, right? Ribbon cutting? What ribbon cutting? |
| The other pre-fire mountain shot | | | |